How to Shoot Beautiful Boudoir Videos with Just Your Smartphone (VIDEO)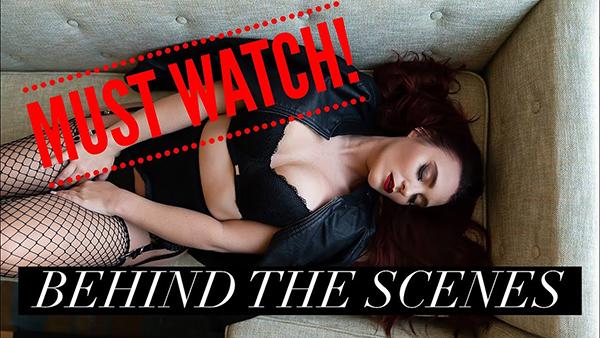 Recently we shared 10 tips for shooting sensual boudoir videos, but did you know you don't, necessarily, need a fancy camera to capture these clips for clients? In the below tutorial, boudoir professional Critsey Rowe explains how you can shoot beautiful intimate videos using just a smartphone.
"In this boudoir video tutorial, I share how you can easily film video clips during your boudoir shoots to make short films to sell to your clients," Rowe says. "These clips can also be great to use for Instagram Reels, IG TV, and TikTok - with your client's permission of course! Or you can shoot with a model to create beautiful video content for your social."
Rowe explains that while capturing still images during a boudoir photography session, she will use her smartphone to shoot video clips in between each photo. She then takes those assorted boudoir clips and edits them together into a finished video, which gives her another package she can potentially sell to a client.
In the tutorial below, she not only explains how to capture professional-looking boudoir video with a phone, but she also walks you through what the editing process is like so you can try it on your own. Rowe adds that her tips are for shooting video with a smartphone handheld. She does not use a phone gimbal for the tutorial.
Watch below to learn all of Rowe's boudoir smartphone video tips and then go visit her channel to see all her great content.

FEATURED VIDEO