How Does the Canon D2000 from 1998 Stack Up Against Today's Canon 5DS R Premium DSLR? (VIDEO)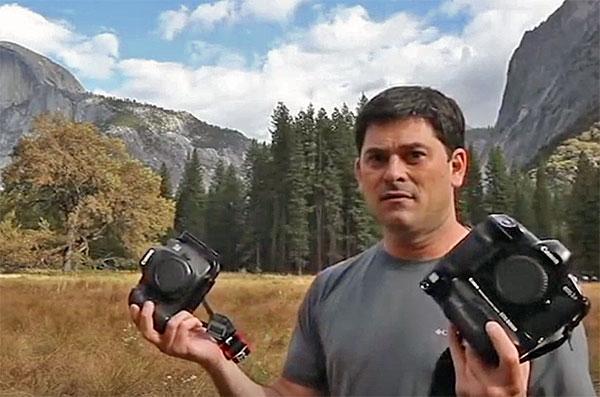 On face value, this would seem to be a silly challenge and in many ways, it is. But silly is good and Jim Goldstein of All Things Photo offers this fun and interesting video comparison between the then cutting edge Canon D2000 from 1998 and today's Canon 5DS R, a modern 50-megapixel full frame monster.
"How far has Canon DSLR technology come since the release of the first Canon branded DSLR in 1998? To find out we put the Canon D2000 head-to-head, shot-for-shot against the latest Canon 5DS R," Goldstein says about the below video. "To my surprise the D2000 still has some tricks up its sleeve!"
To learn about those awesome "tricks" you'll have to watch the clip, parts of which were shot on location in Yosemite. But before you do that, here's a "tale of the tape" on the different specs of the two cameras, which are separated by 17 years.
Canon D2000
2 megapixel CCD sensor
Crop factor of 1.6X
ISO range of 200-1600
File formats of JPG or TIF

Canon 5DS R
50 megapixel CMOS sensor
Full frame sensor (no crop factor)
ISO range of 100-12800
File formats of RAW, M-RAW, S-RAW & JPG