Here Are the Best Options for Your Next Camera Purchase from $200 to $10,000 (VIDEO)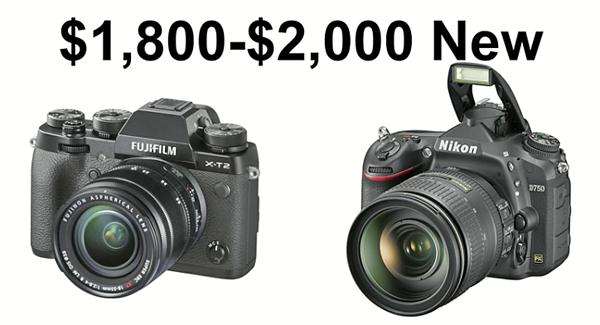 This time of year many photographers are thinking about upgrading their gear. When choosing a new camera, it usually comes down to your budget and the type of photography you do most.
The goal of this interesting video from photographer Tony Northrup is to help you arrive at a compromise between what you want, what you need, and how much you can afford to pay. And he's got you covered from $190 to $10,000.
The first thing to consider is whether most of your shooting involves portraiture, landscape photography, wildlife, sports/action, or some other specialty. If videography is part of your repertoire, that narrows the choices as well. And if you're a travel or adventure photographer, the size and weight of your gear is also an important consideration.
Before you start watching, take a look at the detailed description below the video on YouTube where there's a category breakdown of the cameras discussed, with several recommendations at different price points for various types of photography. Then, you can fast-forward to the portion of the video that interests you most.
We bookmarked this video for future reference, and you may want to do the same. There are more helpful tips on Northrup's YouTube channel, as well as in an earlier story of his we posted, revealing the best camera settings for capturing just about any scene imaginable.

FEATURED VIDEO