Here's What Shopping for Photo Gear at a Crazy Camera Market in India Is Like (VIDEO)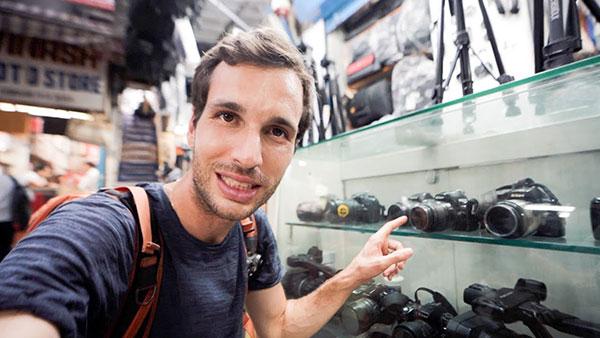 If you've ever gone shopping for camera gear in a foreign country, you know it can be an unusual experience, especially if you don't speak the language. Travel photographer Pierre T. Lambert had an even more unusual time while shopping for a new lens at a crazy camera market in India.
Fortunately, he shot video of the whole thing, so you can experience what buying photo gear is like in India, where things can get a bit hectic (to say the least).
"Today I'm taking you shopping to one of the craziest camera markets in the world located in Delhi, India," Lambert says. "I'm trying to find Sony lenses cheap or second hand to replace my broken lens. This is an insane camera market in Delhi, India."
As you'll see, Lambert attracts quite a bit of attention from Delhi's denizens as he vlogs his chaotic quest for a new lens. Check out more of his travel photography videos on his excellent YouTube channel.

FEATURED VIDEO