Gotta-Have Imaging Gadgets And Gizmos; The Godfather Of Photography? Page 2
Photoshop Action Of The Month
Gavin Phillips (www.photoeffects.biz/psforumbw.html) is the creator of some popular Photoshop Actions and is offering three free Actions--Infrared, Toned, and Softly--that let you create elegant imagery in minutes. They are available in both Mac OS and Windows downloads, although I thought Actions were cross-platform, and are yours to test drive and keep. While visiting the site, check out his Portrait/Glamour Retouching and Infrared & Elegant Tones Actions and examine the large before and after examples on display. These, along with his Stylish FX and BW, Unique Tones & Sloppy Borders Actions, cost $84.95 per set but Phillips often runs "buy one, get one free" sales and one was going on when I visited the site.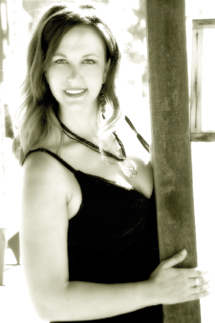 How Blu Is Your Ray?
Lite-On's (http://us.liteonit.com) internal Blu-ray drive is just the ticket for your Windows computer and I recommend it to anyone who wants to store 25GB on a single CD-sized disc. If you're handy with poking around inside your computer, installation isn't complex and the unit comes with all the required cables. When you're done you're ready for 21st century optical storage. The Lite-On drive does more than read and write Blu-ray discs, it supports DVD single/dual layer, including --R, +R, +RW, and -RW discs with diameters of 8 or 12cm. It also supports writing and reading CDs in all their similar permutations and combinations. Its Smart-Burn feature avoids the dreaded "Buffer Under Run" error by adjusting the writing strategy and runs OPC (Open Connectivity) to provide the best burning quality. From a plain ole storage perspective, Blu-ray just makes sense. Instead of storing images on multiple CDs or DVDs, all of my images from a big shoot can now fit on a single
Blu-ray disc.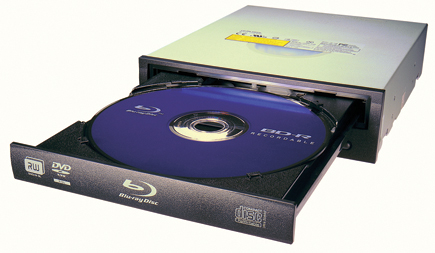 Poster Child
RonyaSoft's (www.ronyasoft.com) Poster Forge is a freeware Windows-only program that lets you design posters in several styles, including Motivational, Movie, and the cliché-ridden Wanted. The program is easy to set up and doesn't require any knowledge of graphics or design and uses step-by-step wizards that let you quickly make a customized poster. To create a Motivational poster, you choose landscape or portrait orientation, then upload the image for your poster and stretch or position if necessary; after that set the title, text, border, and background and a new poster is ready. It's also possible to tweak the final poster using different fonts and colors. The last step is saving or printing. Poster Forge is not perfect and the scrolling text function in the Movie poster section doesn't work the way I think it should, but it's so much doggone fun I didn't care! The finished poster can be saved as a JPEG file, but to get the best quality output any printing should be done from within the program.
Speed Thrills
When it comes to memory cards I think that bigger is always better and when traveling prefer fewer larger capacity cards to lots of smaller capacity ones. Kingston's (www.kingston.com) new, faster CompactFlash Elite Pro memory cards have transfer rates of 25MB/second (read) and 20MB/second (write) along with capacities up to 16GB. I've been using an 8GB card ($154) and like the additional capacity for capturing raw and large JPEG files at the same time. As with all Kingston CompactFlash memory cards, the CompactFlash Elite Pro cards are backed by a lifetime warranty and 24/7 live technical support.