This Giant Camera that Lets You Snap Selfies with Virtual NFL Players Is Freaking Awesome (VIDEO)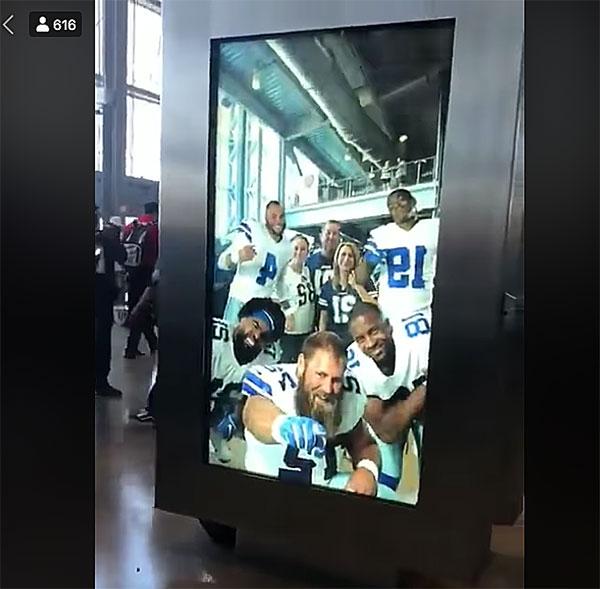 I'm not a Dallas Cowboys fan (Jets, baby!) but a new self-portrait camera that made its debut at the Cowboys' AT&T Stadium this weekend is pretty amazing. The giant camera, which was created by AT&T as part of its 5G-powered "fan experiences," lets you "Pose with the Pros" and snap a selfie image with five of your favorite football players.
Watch the video below where fans take a group selfie with five different Cowboys. The best part is that this virtual group shot does not look like a cheesy mishmash with stock photo images of the players. The finished image on the giant screen looks fairly real and is sure to fool your friends (and make them jealous) on social media!
It's not clear if the camera is free to use and whether you can order actual prints of the images, or if they're just digital photos. It also seems, at this point, that the "Pose with the Pros" camera might only be available at the Cowboys' stadium, which is sponsored by AT&T.
If the NFL was smart, they'd bring this fun, augmented reality camera to all of its stadiums. I'd be first in line to get my group selfie with Sam Darnold, Jamal Adams, CJ Mosley, Leonard Williams and Le'Veon Bell at MetLife!