Free Online Portrait & Wedding Photography Classes This Week From The Wedding School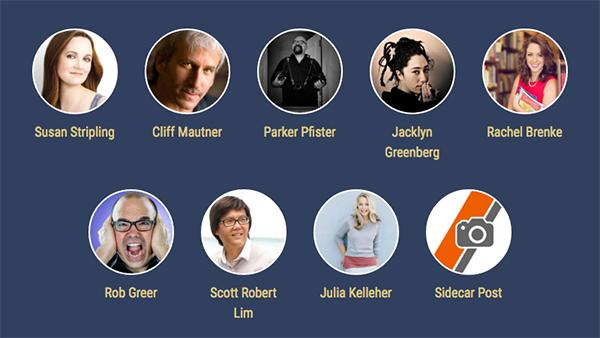 Interested in learning more about how to be a better portrait or wedding photographer but not interested in paying a lot for it? Well, The Wedding School is offering three days of live online classes this week from some of the leading names in portrait and wedding photography.
And the price is certainly right. It's free!
All you have to do is sign up with your name and email address and, starting tomorrow, you can watch live video feeds of nearly twenty photography classes covering everything from "Posing" techniques to "Storytelling with Composition & Light" to "Achieving Perfect Exposure," "SEO," and "Copyright and Credit" issues.
Instructors for the live event – which runs from Tuesday, April 19 to Thursday April 21 – include Susan Stripling, Cliff Mautner, Jacklyn Greenberg, Rob Greer, Scott Robert Lim and more.
Check out a breakdown of the classes in the graphic below and sign up today for the 3-day live online educational event. If you like what you see, The Wedding School is also offering special open enrollment pricing this week if you want to watch more live and achived photography videos all year. Open enrollment subscription pricing this week is $349, down from the regular $599 yearly fee.