Exploring Light: 5 Reasons Why Every Photographer Should Own a 50mm Lens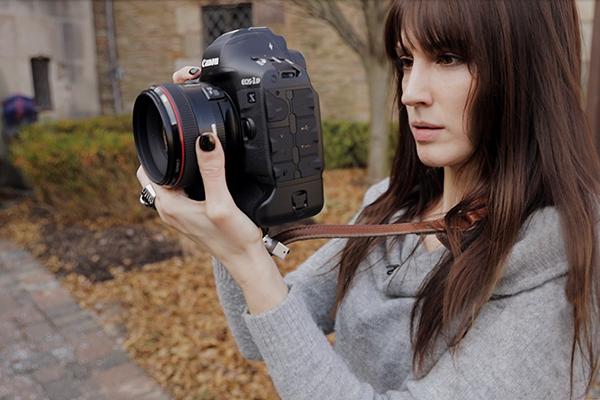 (Editor's Note: Exploring Light is a new monthly Shutterbug column featuring tips, tricks, and photo advice from professional photographers in Canon's Explorers of Light education program. This month's column is by Vanessa Joy on why she loves shooting with a 50mm lens.)
We all have our favorite lenses. Mine would be a toss-up between the Canon 85mm f/1.4 IS and the Canon 135mm f/2. However, that's not to say that if I were to start my lens collection over, that I would buy either of those first. I wouldn't.
I'm a NYC NJ Wedding Photographer shooting with a Canon 1D X Mark II (soon to be 1D X Mark III – go here for my hands-on first look at that new camera). That is a full frame camera, however, even when I was shooting with a cropped sensor, my Canon 50mm f/1.2 lens was still my most used lens. Here's why. (Note: Images in this story were captured with a 50mm lens.)
1. Versatility
I would go so far as to say that I've shot pretty much everything with my 50mm lens. Except for macro photography, I can use a 50mm lens to photograph everything there is at a wedding. From individual portraits and group shots, to tiny details and full-on epic nightscapes. This baby can handle it all.
Of course, you'll need space to back up in certain scenarios, and more so if you're on an APS-C or Micro Four Thirds sensor. But if I were forced to shoot any job with just one lens, the 50mm would be it because it is perfectly suited for capturing pretty much anything I need, and in a flattering way (more on that later). Take a look at this video to see just how versatile it is.
2. Fast Focusing
Photographing weddings means capturing fleeting moments at any point. Gear lag is the last thing I need while a cute little flower girl is running down the ceremony aisle. Fast focusing is an absolute must.
Because of the nature of prime lenses, most of them will have fast focus. The f/1.2 and f/1.4 versions of Canon's EF 50mm lens and the RF 50mm are stellar at quick focusing not only in the day, but during the night as well. They respond perfectly even during low-lit receptions or nighttime photos.
3. Eye-like View and Compression
You may have heard this concept explained in a photography class before, but the 50mm lens has a similar perspective to the human eye. Because of that, we tend to find it pleasing and familiar. Arguably, some may say that it's also mundane because it's nothing different from what we see every day. Others may say that it's only true on certain size censors, or if you're using a cropped sensor then the 35mm would be the equivalent.
I prefer the 50mm instead because the compression typically makes the image more flattering for the subject given the distance from the subject. I prefer the 50mm, even for a cropped sensor as long as you have the room to simply back up until you have the field of view and composition you're looking for.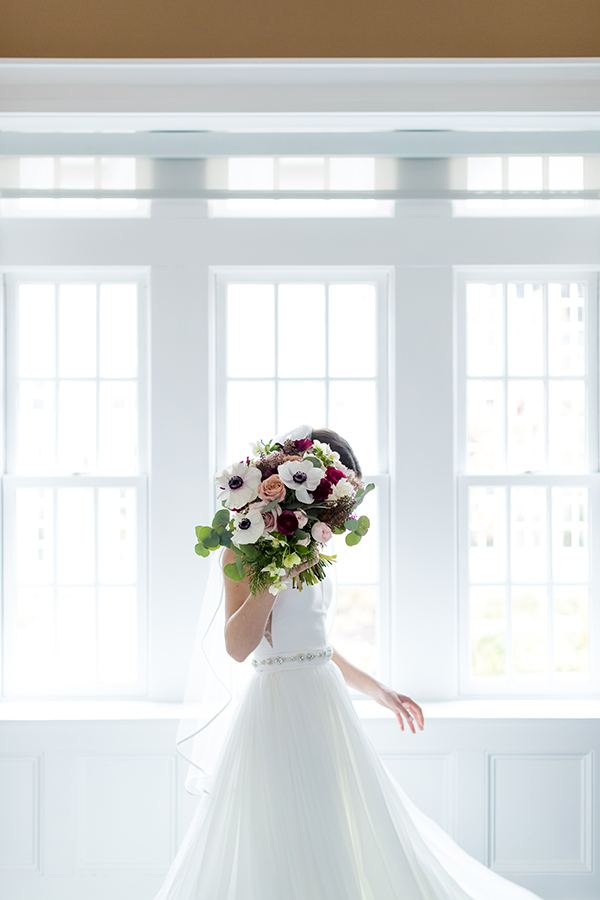 4. Light Weight
Shooting 12-hour wedding days with crazy amounts of gear has really taught me to appreciate when I can shoot with lighter lenses. The 50mm lens, especially the entry-level lens like the Canon 50mm 1.8, is extremely light.
I'm often asked why I don't just shoot with a 24-70mm 2.8 at 50mm so that I can at least zoom if necessary. My main reason would be weight (other reason is #5). Forgive me if I sound girly, but despite my daily practice of curling 200mm f/2 lenses, I still feel the extra weight of carrying around heavy gear vs lighter gear after 12 hours.
5. Low Aperture
Prime lenses, like the 50mm, are fast lenses, meaning that they have a lower aperture capability. Being able to choose a low aperture gives me more freedom in lower light conditions, especially when I can't use flash like in a church. It also allows more room for creativity with shallow depth of field.
Depth of field is my primary factor when determining an exposure. For me, it's priority whether I need a great depth of field because I'm shooting a wedding party or want a shallow depth of field to really separate my subject from the background. Even if you're using an entry-level 50mm 1.8 lens, that low aperture definitely comes in handy.
A 50mm lens (specifically the Canon 1.4 or 1.2 depending on budget) is what I always recommend buying first if you're looking to jump into prime lenses. It's also the lens I recommend to all my friends and even clients looking to buy a "nice camera." I suggest a camera based on their budget like the Canon Rebel with a kit lens, and then tell them to grab a 50mm to complement it. Whether beginner or pro, I find the "nifty fifty" to be a great go-to lens and one that's a must-have in any photographer's bag.
Since 2002, Vanessa Joy has been photographing couples and educating pros worldwide. She focuses her business in the NJ and NYC area, and alongside her partnerships as a Canon Explorer of Light, Profoto Legend of Light and Adorama Syndicate she helps pros take their businesses to the next level. To learn more visit: vanessajoy.com.
You can find Vanessa on social media:
Instagram: @VanessaJoy
Twitter: @Vanessa__Joy
Facebook: www.facebook.com/vjoyphoto
YouTube: www.youtube.com/vanessajoy
Check out Vanessa's book, The Off Camera Flash Handbook, here.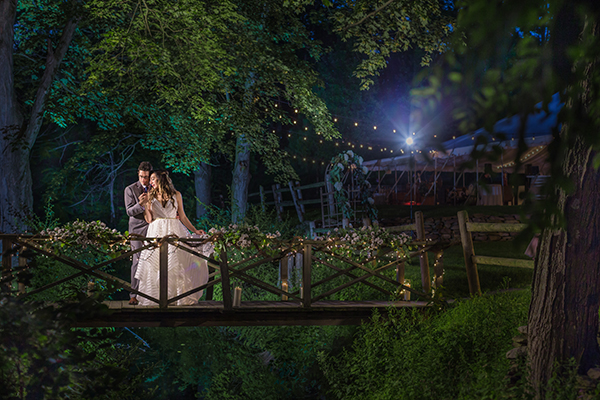 FEATURED VIDEO