Enjoy This Gorgeous 4K Time-Lapse Movie of the Great State of Wisconsin by Chris Biela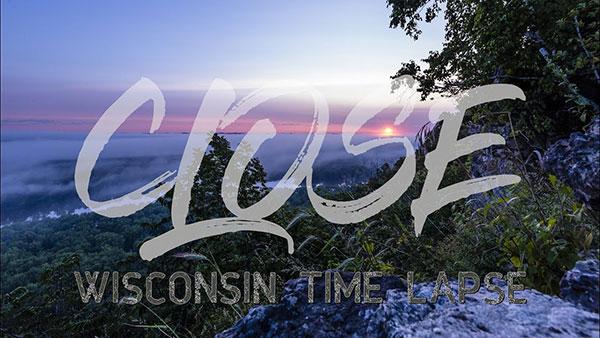 I've spent some time in Wisconsin – I used to go water skiing with my cousins on Lake Geneva – and I always thought of it as a beautiful if, somewhat, underrated state. But I never knew how beautiful the Badger State really was until I watched Chris Biela's gorgeous 4K time-lapse titled "Close," which he first started shooting in the summer of 2017 and just completed.
"This is my journey, mostly throughout State Parks and major cities of Badger State," Biela says about the short film, which you can view below. "Beautiful night skies on the bluffs of Devils Lake State Park, Perseid meteor showers in Governor Thompson (2017) and Point Beach (2018) State Park's, full moon in Wyalusing State Park along with nice fog rolling in the valley and Northern Lights in Door County are just a glimpse of my exploration. All seasons guarantee spectacular views and unforgettable experience. This film underlines my admiration for natural wonders so close to home."
The video was shot with a Canon 5D Mark II and three lenses: Canon EF 16-35mm f/2.8L II USM, Canon EF 24-105mm f/4L IS II USM, and a Rokinon 14mm f/2.8 IF ED UMC.
Check out more of Biela's amazing time-lapses on his YouTube channel. Here are two more that we have featured:
Chris Biela Captured the Tranquil Beauty of Hawaii in This Stunning 4K Time-Lapse Video of Oahu
Watch This Amazing 4K Time-Lapse of the Chicago River Dyed Green for St. Patrick's Day (VIDEO)

FEATURED VIDEO