The Elegant Portraiture of Timothy Greenfield-Sanders
All Photos © Timothy Greenfield-Sanders
Simple yet revealing, his portraits are direct and get right to the heart of the subject. Timothy Greenfield-Sanders prefers to strip away pretentiousness when portraying political figures, entertainers, artists, musicians and other intriguing personalities. His backdrops never distract from the subject, and he often uses a single light source to mimic natural light. His work has elevated him to one of the most acclaimed portrait photographers of our time.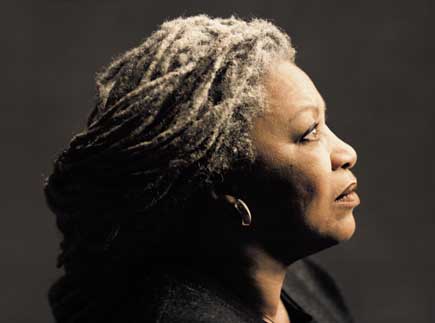 Timothy Greenfield-Sanders' diverse subjects are some of the most influential people of our day. Author Toni Morrison.
Learning from the Masters
He started out with an interest in filmmaking, and majored in art history at New York's Columbia University. He later moved to Los Angeles, to study at the American Film Institute. Renowned actors and directors, such as Ingmar Bergman, Orson Welles, and Alfred Hitchcock ("the masters of the cinema") often made appearances at the school to talk about their work. To document these occasions, AFI sought a volunteer to shoot these visiting celebrities' portraits. On a whim, Greenfield-Sanders took the challenge and became the school's photographer.

With these luminaries available to him, Greenfield-Sanders snapped away, and learned much in the process. "Because of AFI, I got tips from celebrities as well as access to them," he says. Hitchcock once remarked, "Young man, your lights are all wrong," while Bette Davis criticized him harshly for "shooting from below." ("She had some great swear words," he laughs.)
| | |
| --- | --- |
| | |
| Supermodel Christy Turlington. | "Late Night" host Conan O'Brien. |
In addition to this once-in-a-lifetime experience, he took the opportunity to build an impressive portfolio of many of the biggest names in Hollywood. His access to these stars bolstered his reputation as a celebrity shooter and he soon got work taking portraits for Interview and People magazines. "I began loving portrait photography more than making films," he comments.

The Art World
In 1978, his wife Karin finished law school, and Greenfield-Sanders earned a Master's degree at AFI the year before. They moved back to New York to a converted church rectory, which became his studio as well as their home. Just before leaving
Los Angeles, he bought an 11x14 view camera that became a conversation piece with his subjects. "It was a more-challenging and interesting camera to work with," he says.

His father-in-law is Joop Sanders, a founder of the abstract expressionist movement in New York, who introduced Greenfield-Sanders to a number of artists. Thus, painters like Willem de Kooning, Larry Rivers and Robert Rauschenberg posed for his camera. Over a 20-year span, he photographed hundreds of artists, dealers, collectors and critics. In 1999, 700 of these images were displayed at the Mary Boone Gallery in New York, and he published an accompanying book, entitled Art World. In the beginning, Greenfield-Sanders' editorial photos that he shot for clients like Barron's and SoHo News helped to pay for this project.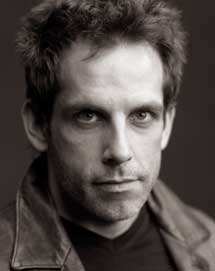 In 1979, poet Mark Strand came to Greenfield-Sanders' studio to be photographed for Avenue magazine. After admiring the photographer's style, Strand asked him where he was showing his work. Greenfield-Sanders replied, "I'm not showing anywhere," so Strand promptly called Marcuse Pfeiffer, a prominent art dealer, who launched Greenfield-Sanders' first New York gallery showings.

Coming Full Circle
Starting in 1986, he added fashion to his repertoire, shooting for Mirabella and other major magazines. "For many photographers, fashion is the ultimate," he declares. "But I'm not a fashion photographer. I'm a portrait artist who shoots fashion." In 1987, he also got an agent, Stockland Martel, who--over the years--got him advertising work with clients like Charles Schwab, Palm Pilot, Alcoa, Time-Warner, and Eileen Fisher.
Rock music legend Lou Reed.
His editorial work developed his reputation as a photographer who created serious, direct, and elegant portraits. As his reputation grew, he became one of the elite group who are hired to photograph people in the public eye, such as John Malkovich, Alec Baldwin, Hillary Clinton, Nicole Kidman, and Colin Powell, among many others. In a sense, he had come full circle from his AFI days; "A natural progression for me," he says.