The Lifestyle Images of Mark Garten Page 2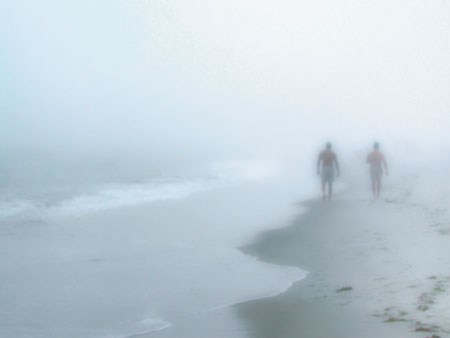 Moving On
In 2001, Corbis bought The Stock Market. "It was the last large, privately owned stock agency around," says Garten. He continued working with them until the time came to sign a new contract. "At that point, I stopped submitting work and chose not to renew," he states. Garten observes that the stock industry has changed very rapidly, and isn't as personal as it used to be. "You're more of a number with them." Today, he says, some agencies are producing their own stock by hiring photographers for a day rate, and the agency owns the rights to the images. Everything is Web-based today. "It all depends on what your search engine is, and what keywords you use, as to what you get in your searches," he says.


For the past two years, Garten has worked for the United Nations. He documents life at the UN, from routine public meetings to major history-making events. He's photographed the General Assembly, President George Bush, Secretary of State Colin Powell, and Iraqi Ambassador Mohammed Aldouri's final statement at the UN in March, 2003. He also shoots for Manhattan College and the Associated Press ("I never liked to pigeon-hole myself into doing only one thing"). Some of his current advertising and editorial clients include Microsoft, Chili Pepper Designs, Anderson Windows, Fox Fowl & Associates Architects, Durst Corporation, and Smart Money.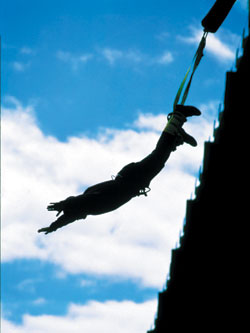 Garten is also a member of Olympus Visionaries, a partnership established by Olympus America that offers a venue to a select group of professional photographers to express their creative vision through digital photography, and in turn, provide Olympus with input on their products. "When they developed the E-1," he says, "Olympus held meetings with photographers to find out what we wanted and didn't want in a digital camera system."

Artistic Expression
He uses the Olympus E-1 when shooting digitally, with the 14--54mm zoom, 50mm macro, and 50--200mm zoom lenses. He also uses a 1.4X teleconverter and the FL-50 flash. On occasion, he also uses Olympus's five-megapixel C-5060. He took the E-20 to Turkey in 2002, which was his first fully digital trip. But in addition to his allegiance to Olympus, he points out, "I've used everything--what haven't I shot with?" This diversity includes Nikon and Canon SLRs, a Mamiya RZ67, Rolleiflex, Fuji 617 panoramic camera, and the Debonair (a medium-format 645 version of a Holga). "My wife calls them toys; I call them tools," he laughs. He's even melted plastic lenses in the oven slightly to give his images a special effect. Garten says he utilizes Photoshop for color correction, and burning and dodging through layer masks. He currently works with a Mac G4 with a flat screen and 1 GB of RAM. He rents studios when it's necessary, "But predominately, I shoot on location." He likes the lighting challenges that location photography offers, and often uses studio lighting equipment, scrims and reflectors.