Check Out 10 Test Images We Shot with the Soon-to-Be Released Pentax K-1 Full Frame DSLR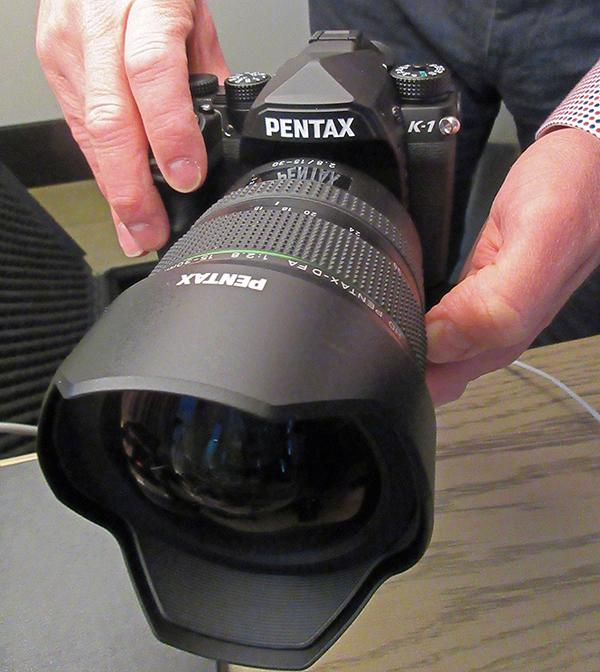 We recently got some hands-on time with a pre-production version of the forthcoming 36.4-megapixel Pentax K-1 DSLR at the WPPI show in Las Vegas and put the camera to an early test while shooting a few dozen images. We whittled down the test shots to ten of our favorites and included them below.
The Pentax K-1 we were given shoot with for the day from Ricoh Imaging (Pentax's parent company) had near-final firmware in it. Though the camera is going to be released in mid-April 2016, Ricoh has been teasing the long-awaited full frame Pentax K-1 ($1799.95, body only) for quite some time now.
It was officially launched in February of this year and we got some early hands-on time with a pre-production Pentax K-1 then. Check out our hands-on report with more details about the K-1 here.
In early March, Ricoh Imaging posted some sample photos they shot with the Pentax K-1 and we shared them here. During the recent WPPI show, we shot a short video featuring Dan Savoie from Ricoh Imaging giving us a hands-on tour of the key features of the Pentax K-1. You can see that video here.
While the Pentax K-1 we shot with was close to a final unit, Ricoh Imaging did not permit us to post the images at full resolution; we could only run them at a maximum of 2000 pixels wide. As per Ricoh's instructions, we also deleted the metadata from the EXIF files prior to posting. (We were, however, permitted to include some of the image data in the captions.)
We shot with the Pentax K-1 mainly on the WPPI show floor so the models you see in the images were from the various booths during the trade show. Other images were shot around the MGM Grand Hotel where WPPI was taking place. The lens we used was HD Pentax-D FA 24-70mm f/2.8 ED SDM WR.

FEATURED VIDEO