Daryl Hawk's Amazing Three-Week, 3200-Mile Journey Photographing The Ladakh Region Of India
Not too long ago we received these notes from photographer Daryl Hawk about his April, 2014, journey across the kingdom of Ladakh:
"Traversed the entire region from the Pakistan border in the west to the Tibetan border in the east…crossed the Khardung pass at 18,380 feet on the highest motorable road in the world…lived with both nomads and residents…explored 25 ancient monasteries and fortresses…tracked snow leopards, discovered petroglyphs and sacred lakes…had a meeting and interview with the King of Ladakh."
All of the above, and much more, made Hawk's three-week, 3200-mile journey "the most amazing travel experience I have ever had."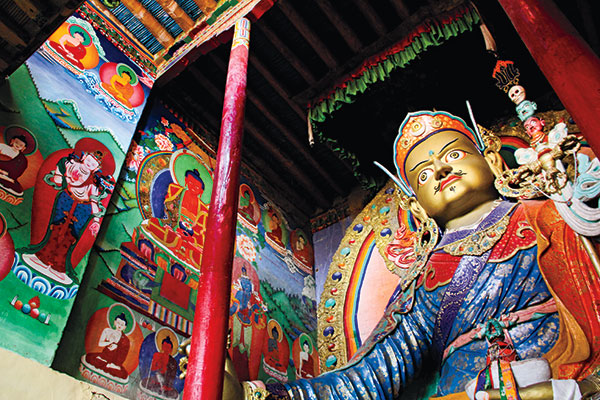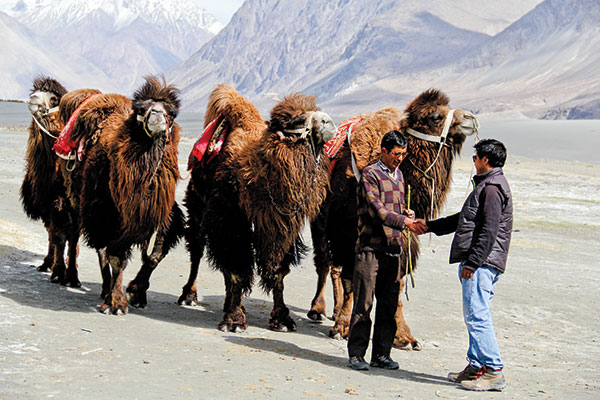 For 30 years, Daryl Hawk has regularly paused his portrait, corporate, and advertising photography business in order to pursue his passion for documenting the landscape, life, and culture of people living in some of the most remote parts of the world. "I'm very attracted to areas most people have never seen," Hawk says. "Their remoteness adds to the intensity of the experience and the level of discovery and adventure. If I'm not pushing and challenging myself and not getting an adrenaline rush, it's just not satisfying. Everything I invest in these journeys—time, energy, resources—has to pay off in challenge and accomplishment."
Ladakh had all the elements. "There was the challenge of the terrain, and then the photographic possibilities of the beautiful light and color along the way. There were the great monasteries, and the fact that Ladakh is the location of the last remaining Buddhist cultures. Seeing and documenting something that's now becoming increasingly rare, that's reason enough."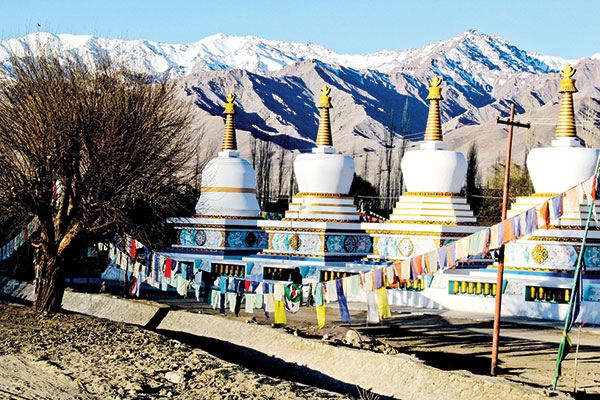 Land Of High Passes
The adventure began with research, preparation, and planning. When the name of the area through which you'll be traveling translates as "land of high passes," the first decision is choosing the time of year to travel. Pick the wrong time and you'll be snowed in, or out. "And I wanted to be there when few other travelers would be," Hawk adds. "The travel season there is May to October, so I planned for April."
Though he's definitely a loner when it comes to hiking, trekking, exploring, and photographing, Hawk knew some concessions had to be made. "Most important for success in really remote places is a good driver and a translator/guide," he says. To find them he contacted Overland Escape, an adventure travel company that specializes in taking photographers and filmmakers through Ladakh.
His driver and guide provided more than transport and translation. "Sometimes they knew of places to stay overnight along the route," Hawk says, "but on the traverse of the remote areas, it was often hit or miss for accommodations. Sometimes a guesthouse, other times we're living with remote tribes in their homes. At one location it went down to 20 below zero—no electricity, and just a coal stove for the room."
His guide/translator was also important for an imaging aspect of the trip. "I brought along a camcorder to shoot video for a possible television show about the journey," Hawk says, "and my guide was instrumental in filming me in various locations."
Hawk's research always includes the cultures of the people he'll meet along the way. He wants to know what he's likely to see and what he'll be able to explore. Equally important is the significance of what he'll see. He knows that the people he'll meet, even if he speaks their language only through a translator, will have more respect for him if he understands at least a part of their world.
"There are always goals along the way," Hawk says, "and research makes them more attainable. The more I know, the more likely people are going to be willing to help me, to take me to special areas and show me things. I want them to know that I'm not a tourist. I'm more than interested, I'm fascinated."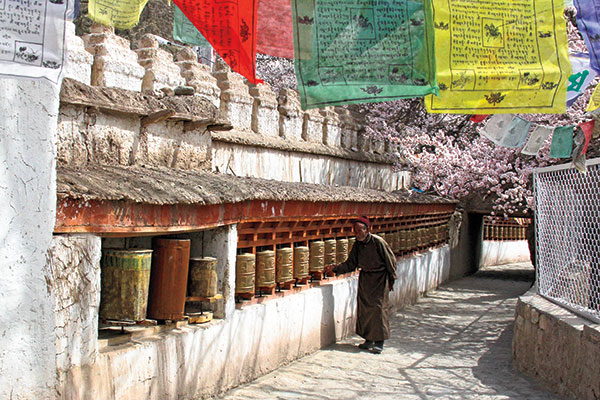 Meeting The King
Hawk's one-hour meeting with the King of Ladakh, which took place at the palace in the city of Leh, came about with the help of the tour operator, but it wasn't a certainty until it actually happened. Hawk was prepared: "I had 10 questions for him about the history of his family and how they played a part in Ladakh. I wanted to find out about his role as a spiritual leader and his role in preserving the area's traditions and culture. I asked about his vision of the future in view of growth and construction I'd seen in the city. Will this place become Westernized? Lose its identity? It turns out he and the other leaders of Ladakh are putting together a plan for protecting and preserving the area. They're looking to balance the need for some change with the preservation of traditions."
One of Hawk's goals for his travels is, he says, to "see life up close, and look at the ordinary as extraordinary. And to shine a light, with my camera, on the last of the wild places and ancient, disappearing cultures.
"I want to make people aware of all this in the hope they'll get involved in maintaining the beauty of these places. I want to show what they look like, and try to convince people of the need and importance of preserving and protecting them. I believe I can best do this by showing and sharing my work."
And with his collection of photos from his trek across Ladakh, Hawk has done just that.
Traveling Light
Daryl Hawk believes in bringing only what's absolutely essential, and on this trip it was two Canon EOS 60D bodies, two EF-S 18-135mm f/3.5-5.6 IS zoom lenses, a Rokinon FE8M-C 8mm f/3.5 Fisheye, and a Sony CX240E HD Handycam. He carried no flash unit, preferring natural light for everything. His images were stored only on ten 16GB memory cards. Everything he brought fit in his well-worn Eastern Mountain Sports' Good Travel backpack. "It has a daypack that zips off and on," Hawk says. "That pack holds the camera gear, my passport, memory cards, and money. It never leaves my side." He wears a Weekender Traveler photo vest that holds a lens, maps, lens cleaner, filters, and, to take essential travel notes, a small tape recorder plus a pad and pencils.
You can see numerous images from Daryl Hawk's various travels at his website: www.darylhawk.com.

FEATURED VIDEO