Capturing Character: Beyond The Beaten Path
What I want to capture in my photography can be expressed as the character of a place. I have to aim for images beyond "this is what it looks like here" because in my business photos have to tell stories, have to illuminate, even educate; my images should always reveal something of the culture, the history, and, most important, the lives of the people.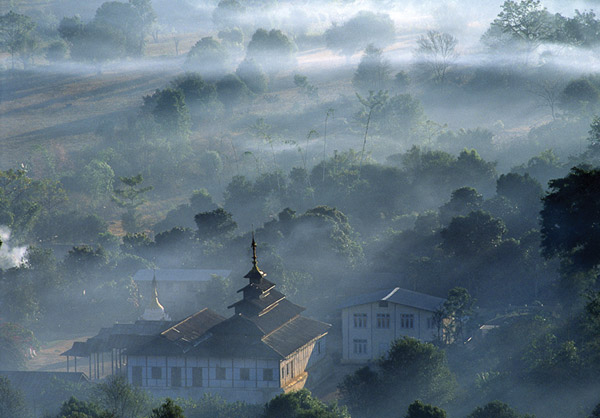 It's not an easy task, especially when time is limited and there are a lot of locations on my itinerary. Very often I won't get a second chance at an image; I'll soon be moving on. Which makes preparation vital. If I haven't visited a place before, I'll do research and try to get an idea of what to look for and what I'm likely to see—a seasonal festival or traditional ceremony, for instance.
Equally important for a place I've never been is to learn about the infrastructure. I know this may sound dull, but I really need to know how difficult or easy it's going to be for me to get around, to simply be able to get the storytelling pictures I'm after. When I thought about photographing in a mining town high up in the Peruvian mountains, I needed to know how difficult it would be to get there, where I was going to stay, and how I might get access to the people and the mines. These practical concerns come first when I'm making my plans—for one thing, they can dictate how much gear I bring with me and how I'm going to pack; if I'll be hiking, I need to travel light.
I also need to know what a place is known for beyond the tourist attraction events and locales. Are there areas to explore? Are there discoveries to be made? Can I be the first one to see or find something? I may not be able to answer those questions until I get there, but I certainly try to find at least clues. Once in China my guide happened to know of an opera performance given in a small town. It turned out the elaborate, handmade costumes were a chief attraction. And knowing about the architecture, stone walls, and cobblestone streets of a town in Cuba called Trinidad has resulted in a series of colorful images.
I think that what I like best is the note in a guidebook or a magazine story that a place is "off the beaten path." It's both good and bad news: a chance for photos not everyone else has, a place where few tourists go, but most likely a bit of difficulty getting there and getting around. Most of all, it's intriguing. I've heard of a village in Mauritania in which there are elaborately painted mud huts. There might be a small guest house. You can bet I'll be doing more research.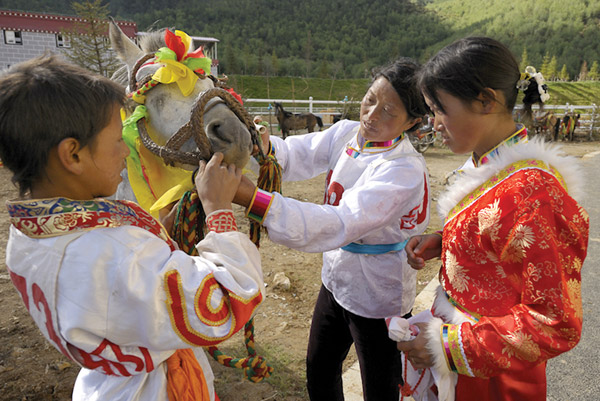 To capture the character of a place and its people I begin with the basics: establishing shots for the general overall look of a place—landscape, terrain, architecture, streets—to give viewers an idea of what it all looks like. Then I move in for closer shots of people doing what they do, medium-distance shots that show their relation to the environment. Finally, there are images of the revealing details.
People are incredibly important to what I'm trying to do. Simply, the character of a place is revealed by its people. Sometimes I have to tell a story in one shot, and that's when people in their environment provide the elements I need. The person is the subject, but the background details are just as important as they, too, tell the story of their work, their lives, and how they live them.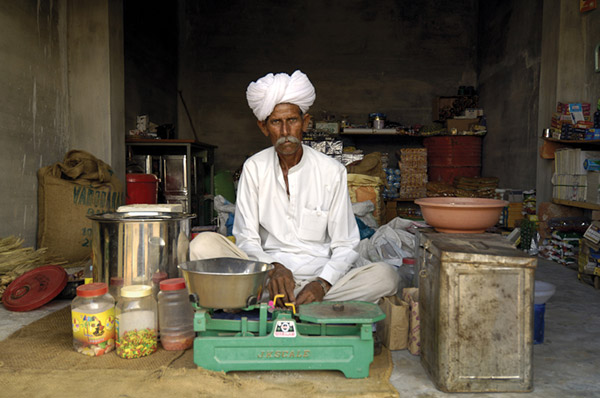 Another thing I look for to capture character are towns, villages, and regions close in proximity but very different in style, culture, and way of life. In Yunnan Province in China, as you get closer to the Tibetan border, the architecture, the clothing, and the details of life change drastically as the Tibetan influence begins to be felt. Those differences are what I want to show.
What I've known from the start is that the picture postcard view of a place is not the character of that place.
Maynard Switzer's website, www.maynardswitzer.com, features several portfolios of his travel images.

FEATURED VIDEO