Boris FX Optics Special Effects Plug-ins for Adobe Photoshop and Lightroom Review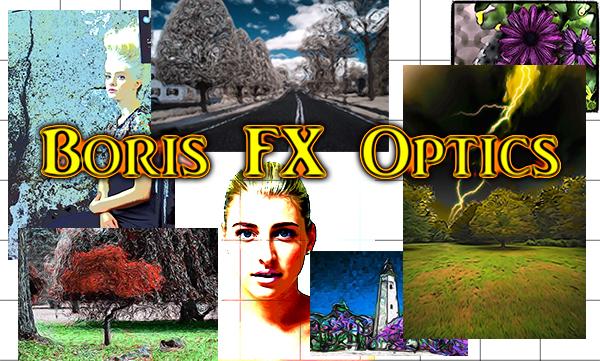 Boris FX Optics 2021 is a gourmet buffet of creative effects Photoshop plug-ins that span the entire spectrum from caviar to corndogs, from ketchup meatloaf to filet mignon with shaved truffles. In other words, these dynamic, fast-operating filters do the normal mundane operations like color correction—and also do highly imaginative manipulations that will dazzle you. There are 160 plug-in filters and each has dozens of presets—and more importantly, each preset has dozens of adjustable parameters. Additionally, Boris FX Optics 2021 can be used as a standalone special effects editor. All at an amazing price, too.
Background
Dummy me, until recently the name Boris conjured only two things in my alleged mind: a) Boris Badenov of Rocky & Bullwinkle fame, and Boris Karloff, king of the horror screen. If you're too young to recognize either of these cultural icons, set down your Red Bull and Google them both.
Besides Optics 2021 the folks at Boris offer four other special effects applications too, mainly for professional video production, broadcast media and VFX artists. Their five products have more than 1-million users. One of them, Silhouette 2020.5, is an Academy and Emmy Award-winning toolkit that's used on many Hollywood productions (including The Mandalorian and Avengers: Endgame).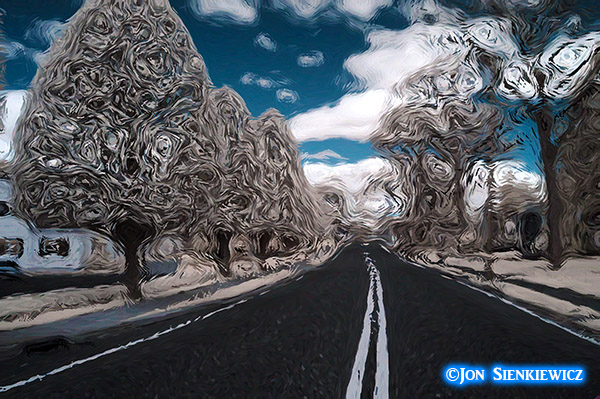 If you're the kind who likes to jump to the end without entertaining the middle, go to the Boris FX download page and download the full-powered Free Trial Version. If you like what you see you can buy a license. Boris FX Optics 2021 is for Mac and Win computers and can be purchased for $149 or licensed on a subscription basis ($99 per year or $9 per month) whichever suits your checkbook. (If you're too young to know what a "checkbook" is, take a 30-second break from Instagram and look it up. When you do, check out "carbon paper" and "payphone" too, for a real shock.)
Getting Started
Download and install Boris FX Optics 2021 from the Boris Optics website. Open Photoshop. Open an image. Optics installs automatically as a plug-in into the correct Adobe folders, so it's there in your list of Filters. Open the dropdown Filters menu, scroll down to Boris FX and open Optics. At this point you see the Boris FX Optics interfaces as shown below.
Hang on to your seat.
At the bottom is a row of Filters. The assortment includes labels such as Color, Lens, Render, Stylize, Custom and so forth. Click—for instance—Stylize and that bottom row changes and now displays thumbnails of the effects of that Filter. Effects available under Stylize are wide and varied, ranging from Auto Paint, Borders, Color Infrared, Dog Vision, Kaleidoscope, Pencil, Warp Chroma—the options are plenty, and each is more intriguing than the last.
Click the Dog Vision filter, for example, and the panel on the right side of the screen becomes populated with thumbnails of multiple Preset effects. We're looking at – uh – unexpected effect labels like Pea Test, Strawberry Daytime, Creamsicle, Lackadaisy Lemon and more. I checked with my dog as she confirmed that the colors are amazingly spot on. Spot. Get it?
The Preset is only a starting point. There are numerous Parameters that can be adjusted for each Preset. The number of available options depends on the Preset. Some are obvious and some are surprisingly obscure but fascinating.
Click the Sunset Boost Preset. Then click the Parameters tab below the Preset panel. The panel that had displayed the Presets now displays sliders for the available Parameters. This is one of the shortest list of parameters – only 12 options – but each produces a noticeable alteration in the effect. In this particular instance you can select the Blur Channel, Brightness, Saturation and more, plus Mix Source and Rotate Channels. Fine tune to your heart's content.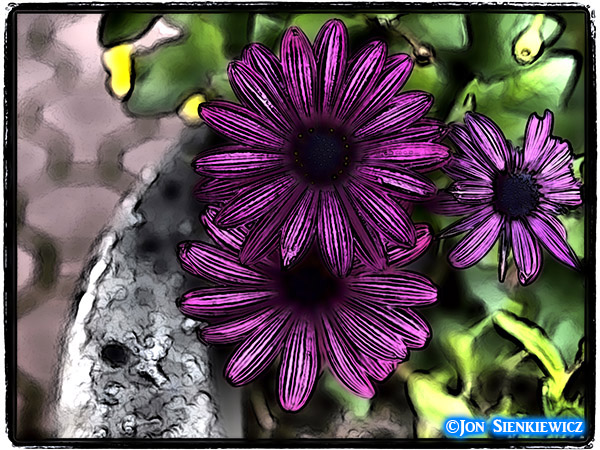 The panel on the very left is labeled Effects and displays the Effects that have been applied to the image. Tools directly above the box allow you to Undo, Apply, etc. Like Layers, you can manage and/or delete each Effect as you experiment. As you apply a Filter Effect to an image, the picture in the center of the GUI is updated. You can display With/Without side-by-side comparisons while you wheedle through your image modifications.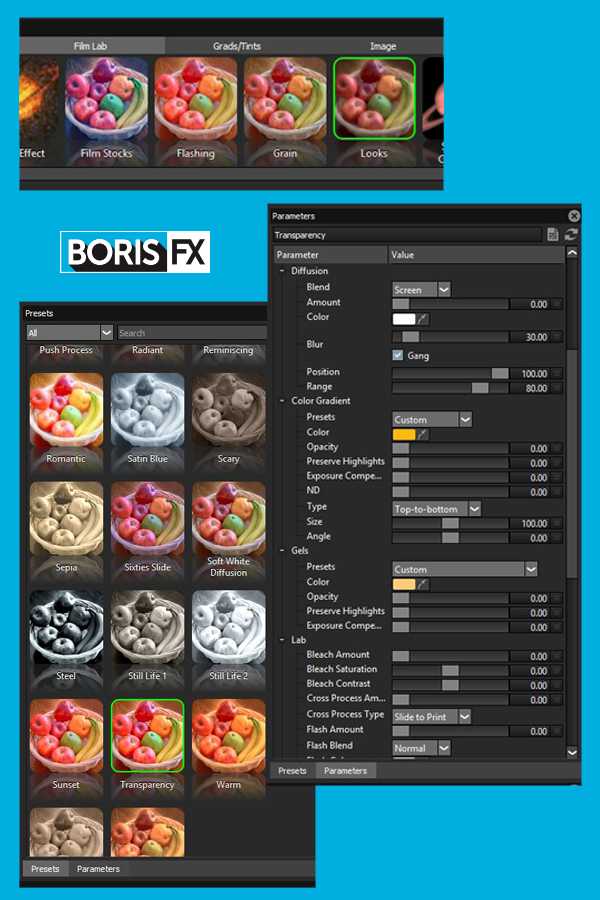 Closer Look at the Film Lab Filter
The Looks option under the Film Lab Filter has 80 Presets and several (at least three) full pages of Parameters. That filter alone offers thousands of possible combinations, all of which deliver different Effects. In purest mathematical terms, I think the number of variations that can be produced by Boris FX Optics 2021 is infinite because each parameter can be adjusted over such a broad range. Perhaps there is an upper limit, but if so it is so astronomically large that for all practical purposes we can say the number of possible variations is endless.
Speed and Performance
The Boris FX Optics 2021 GUI makes the application easy and intuitive to use, either as a standalone or plug-in filter set. Even an absolute novice can be creative within a minute or two. And if you're looking to perform that "just right" modification to an image, you can tweak and tinker until you hit your artistic jackpot.
From its very inception I have been an ardent fan of Nik Color Efex filters as well as the other Nik products. This is not a scientific side-by-side comparison, but anecdotally I can affirm that the Boris FX Optics 2021 filters operate noticeably faster on my Win machine. Although there have been many updates to the Nik applications, there haven't been any new filters for years. In the meantime. Boris Optics provides a massive amount of new creative options.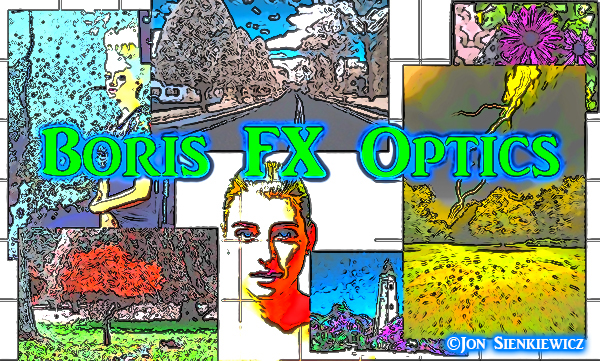 Conclusion
The sheer abundance of plug-in filters is an overwhelming reason to recommend Boris FX Optics 2021, but the real magic comes from the intricate and thorough set of adjustable parameters that allow you to turn a preset into your personal style and look.
The price—$99 to lease or $149 to own—is very reasonable, especially if you calculate the cost per hour for the entertainment value. I first started using Boris FX Optics 2021 and the end of 2020 and I have already clocked probably 200+ hours behind the wheel. In addition to bringing a fresh creative look to some of my images, Boris FX has filled an important void created by travel restrictions the Coronavirus has wrought.
—Jon Sienkiewicz