Adobe Photoshop Elements 2022 Software Review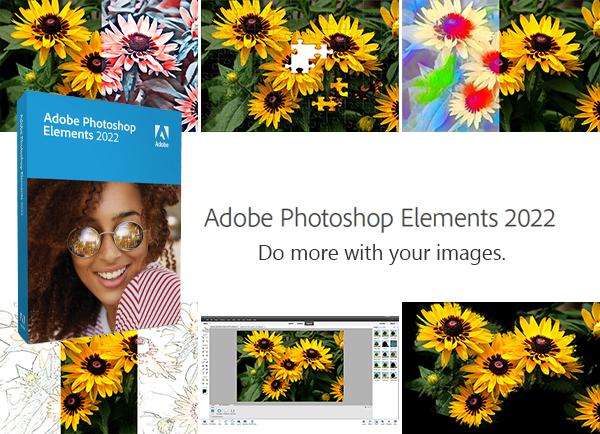 By now you've caught on that Adobe updates, refines and improves Photoshop Elements every fall, adding more and more rich features each year. The 2022 version is the most powerful ever, and possibly the best dollar-value-bargain in the world of digital photo editing.
If you're not familiar with the basics of Photoshop Elements in general you might want to skip down to the section labeled Overview. Since most Shutterbug readers are aware that Elements is more than just the onramp to Adobe Creative Cloud, let's begin with the enhancements over last year's edition.
What's new?
Art Effects
Do more with your images. With absolutely zero skill or knowledge you can create stunning images you're proud of, and that's not just marketing hyperbole. With one click you can transform your photos mimicking famous works of art or popular art styles. Powered by Adobe Sensei, Adobe's photography-smart AI, you can tweak the results to match your taste.
I want to acknowledge Corel for introducing this feature in their budge-priced editor a few generations ago. Also, Topaz Labs offers a very similar feature in Studio 2. The idea isn't new, but it's still a great feature.
Add Moving Details
Add moving overlays (like snowflakes) to make a regular shot more exciting. Save your creation as an MP4 to share on social media and with friends.
Improved Paste-to-fit Function
Simplifies an otherwise laborious operation; now you can warp photos to fit any shape. Place one photo inside another by wrapping it around an object like a coffee mug or fitting it inside shapes like the lenses of your subject's sunglasses.
Legendary Guided Edits, Now 60 Choices
Part of Elements' renowned three-level-interface that lets you create while you learn, in Guided Edits you can make artistic creations that would otherwise take several complicated steps using other editors—and it teaches you how to do it as a truly guided process. There are 60 Guided Edits, including a pair of new options: Perfect Pets Pics (edit, remove leash, etc., but it will not potty train your dog or cat) and Content-Aware Extended Backgrounds (which again leverages AI to simplify and automate difficult tasks).
There's More
You can now playback GIFs in the Organizer window, and the software overall has a refreshed look and feel. Additionally you can turn on automatic software updates. Despite the clear and plentiful upgrades, the price remains the same, and the offer of a fully-featured trial version continues as before.
More Than Creative Cloud with Training Wheels
I've been using full-blown Photoshop since version 2.0 (June 1991 – 30 years) and I have no shortage of editing software; nevertheless, I use one or another version of Photoshop Elements—frequently. As you can read in this story from 2019, Automatically Colorize Black & White Images with Adobe Photoshop Elements 2020, I use PSE2020 to colorize images I've captured using my infrared-converted cameras.
Based on the new features in Photoshop Elements 2022, particularly the Artistic Effects, I know I'll be using this as an important sidekick to Photoshop Creative Cloud. In fact, I like this new feature so much that I've included many examples in this story.
Pricing and Availability
Adobe Photoshop Elements is $99.99 (upgrade is $79.99). Or you can save by purchasing the bundle that includes Adobe Premier Elements 2022, the powerful video editing application. Bundle price is $149.99 (upgrade is $119.99). Check Adobe website for upgrade conditions.
Try Before You Buy
As usual, Adobe generously allows you to download the full version of Photoshop Elements (or/and Premier Elements) before you buy. Go to the Adobe Download Page and select the software you want to try.
If you have a hodgepodge of short video clips you collected on your phone or elsewhere (like many of us), use the trial version of Adobe Premier Elements to edit them into a watchable movie, complete with transitions, titles, special effects, etc. Careful though, 'cause video editing can become addictive.
Overview
Unlike some software that's too simplified or too complex, Elements users choose from three interfaces: Quick, Guided and Expert. Each has a range of tools appropriate to its label. Beginners can progress up the ranks from Quick to Expert within the same software version.
So whether you just want to enhance a cellphone snap or meticulously edit and refine a high-res image, you can do it here. Want more? Any user anywhere with any degree of skill can make creative edits and adjustments in the Quick workspace, learn new tricks in the Guided GUI and then fly solo in the Expert interface. In fact, they can do all three using the same image during the same editing session.
Quick interface has tools to accomplish basic Adjustments like Smart Fix, Sharpen, Exposure, and so on in the easiest possible way. Quick also allows some pretty sophisticated enhancements, like Auto Haze Removal, Auto Shake Reduction and Colorize. Plus you can apply Effects. Choose from popular Classic Effects like Black & White, Pencil Sketch or Toy Camera for example, or try out the new Artistic Effects mentioned above.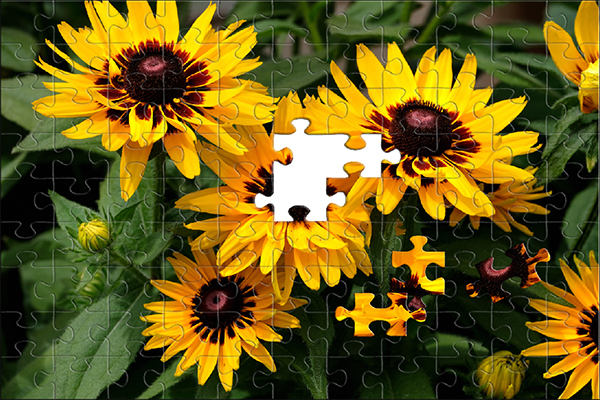 Guided interface leads users through all of the steps necessary to perform more creative (and more challenging) operations. There are now 60 Guided Edits in Photoshop Elements 2022. When the Guided GUI is selected, the workspace changes to show all of the available projects, grouped by general type, and displayed with easy-to-understand example images that can be dynamically wiped from Before to After, so you can see what the results really look like. In other words, you can move a slider across Adobe's example image to see the effect progress from Before to After.
Expert interface is always available either as a starting point or as the place to touchup the edits you made in Guided. Users can select many of the same robust Tools, Filters, Enhancements (etc.) found in full-version Photoshop plus a few that aren't. Remember that Photoshop Elements is built on the full Photoshop engine, so users can transition up (or down) with very little to unlearn.
System Requirements
Check Adobe's website for the most up-to-date information. In a nutshell, you need a modern, modestly-equipped computer with 8GB of RAM and about 7.5GB of hard drive space. But check the exact details, just to be sure. PC users must have Windows 10, 64-bit (Win 7 and 8.1 are no longer supported) but since Windows 10 has been with us since July of 2015, that's a nonissue.
Conclusion
Good stuff that just keeps getting better. It's from Adobe, and you cannot get a better software house than Adobe—at least where code writing is concerned. Even if you use Photoshop Creative Cloud for most of your work, at the very least download the trial version of Photoshop Elements and give it a spin. You'll be glad you did.
Not for you? Then keep this thought handy. There will be a day this winter when it's so cold that you don't want to go outside for any reason (except maybe free Krispy Kreme). That's a perfect day to download Photoshop Elements 2022 and begin your 30-day free trial.
—Jon Sienkiewicz
(As an Amazon Associate, Shutterbug earns from qualifying purchases linked in this story.)

FEATURED VIDEO