Topaz Sharpen AI Version 4 Offers Apple M1 Support, Redesigned GUI and Streamlined Workflow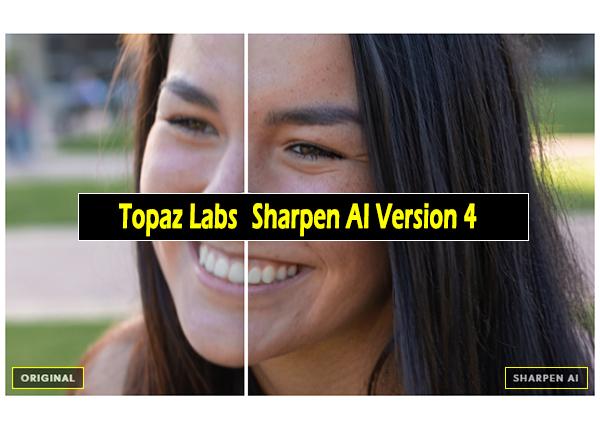 Topaz Labs just updated their powerful Sharpen AI software to Version 4, adding new features and improving operation. Even if you're a superhero who never shoots out-of-focus images, we're sure that occasionally the subject moves; Topaz Labs Sharpen AI v4 can help you there, too.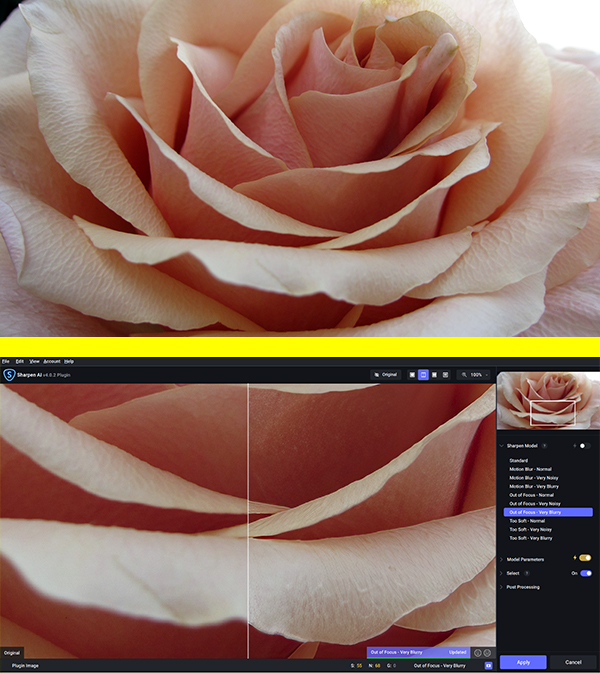 Topaz Sharpen AI is both a standalone application and an Adobe PS/LR plug-in that uses Artificial Intelligence to remove unsharpness from digital images without introducing artifacts or undesirable side effects. We liked Sharpen AI's original incarnation, and wrote about it in the review linked here.
Topaz Labs added native Apple M1 silicon support that delivers approximately 20-30% performance improvement compared to the previous versions that required Rosetta emulation and Intel architecture. Nearly all Apple computer models, including iMac, ‌MacBook Air‌, MacBook Pro and ‌Mac mini‌ are available with Apple's highly acclaimed proprietary M1 chip.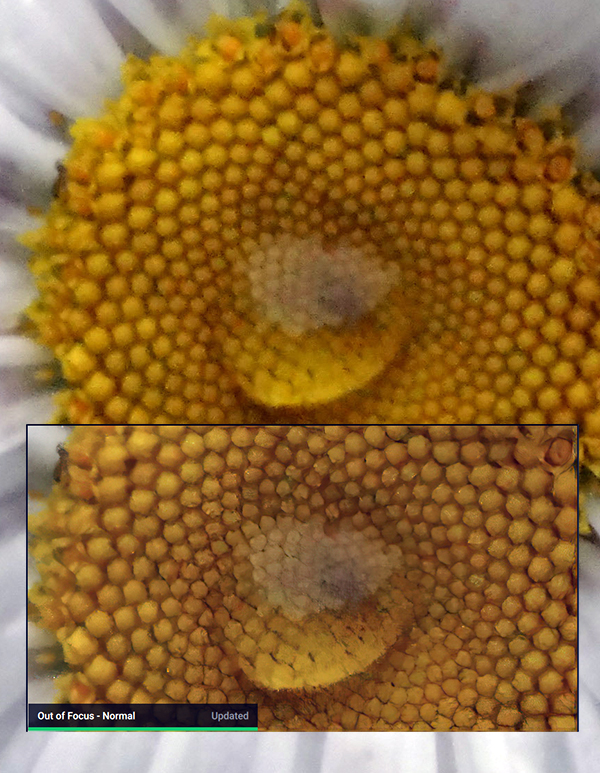 Topaz also added a new Standard AI model that facilitates workflow by automatically providing the best sharpening performance from their three individual models: Motion Blur, Out of Focus, and Too Soft. Altogether there are nine sharpening presets, and users can preview four simultaneously on one screen.
Last but not least, Sharpen AI Version 4 adds a newly redesigned GUI, improved usability and routine bug fixes. It delivers improved stability when using Sharpen AI as an external editor, improved support for Wacom tablet users and more.
In addition to Sharpen AI, Topaz Labs publishes digital image apps DeNoise AI and Gigapixel AI, plus Video Enhance AI and a few other products. Topaz Labs Studio 2 is a product we use almost every day.
Most sharpening software tools improve apparent sharpness by brightening the edges of objects in an image. This technique improves the image's appearance some, but doesn't truly sharpen the image. Instead of this tired approach, Topaz Sharpen AI sharpens by targeting and reversing three specific types of blur to create much more natural results without introducing noise or digital artifacts. In addition, each sharpening model offers noise reduction options.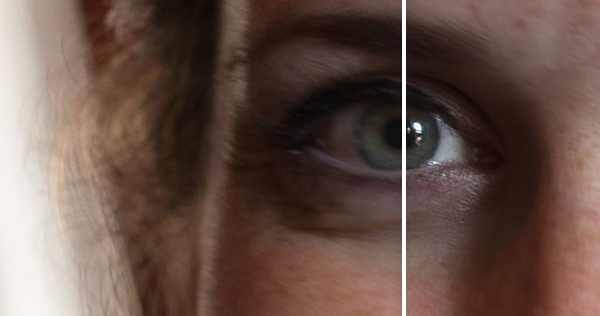 Motion Blur sharpening model reduces the softness caused by camera or subject movement. Note that conventional Image Stabilization combats the negative effects of camera shake, but IS cannot correct for subject movement. Topaz Sharpen AI can.
The Out of Focus sharpening model reduces lens blur caused by missed focus. It can't work miracles on images that are just fuzzy blobs, but it can save many images that are otherwise unpleasant.
The Too Soft sharpening model works best to give already-good images a little extra sharpness without diminishing other elements of high quality. Topaz Labs recommends this option should be used instead of traditional sharpening on finely detailed features like eyes, feathers, leaves, and stars.
We used Topaz Sharpen AI Version 4 as a Photoshop and Lightroom plug-in. Operation is simple and the interface is extremely easy to use. You can choose from four views: Single, Split View (with slider), Side-by-Side or Comparison (4 up). The results were consistently more than just good – the results are remarkable in that experienced users are able to recognize the ways in which Sharpen AI is superior to traditional unsharp masks and filters.
Processing time can be long, depending on the parameters selected. That's the only downside we found. Avoid displaying the image at 100% during preview, otherwise risk long preprocessing times, too.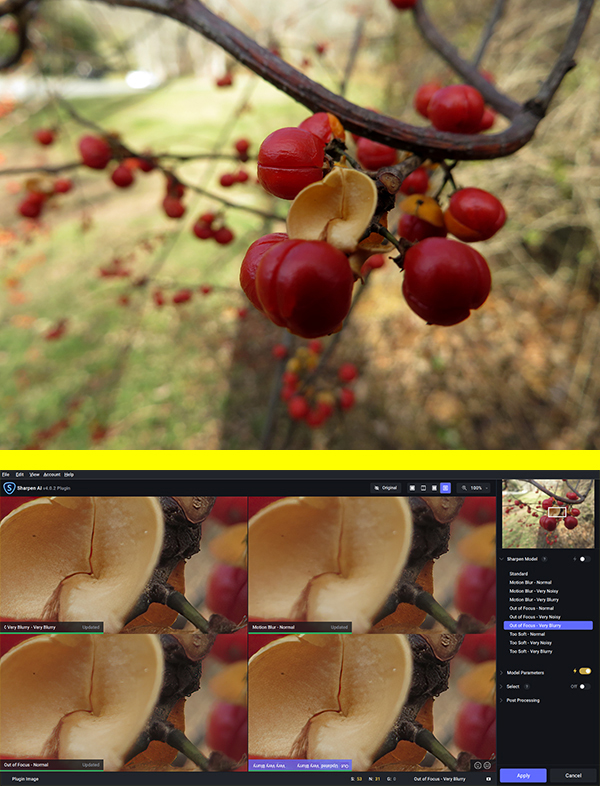 Compatibility & Price
Sharpen AI V4 requires macOS 10.14 (or higher) or Windows 10 or 11 (64 bit only). You can download the Free Trial Version of Topaz Labs Sharpen AI Version 4 here, or order it for $79.99.
You can save $100 by buying Topaz Labs' full suite of image enhancement solutions, Sharpen AI along with Gigapixel AI and DeNoise AI, at the reduced price of $159.99, and receive one full year of free upgrades.
You can buy Topaz Labs Studio 2 for $99 or download the trial version free of charge.
—Jon Sienkiewicz
(As an Amazon Associate, Shutterbug earns from qualifying purchases linked in this story.)

FEATURED VIDEO