The Bag Man Reviews the Cooper Collection, Luxury Camera Bags from Tenba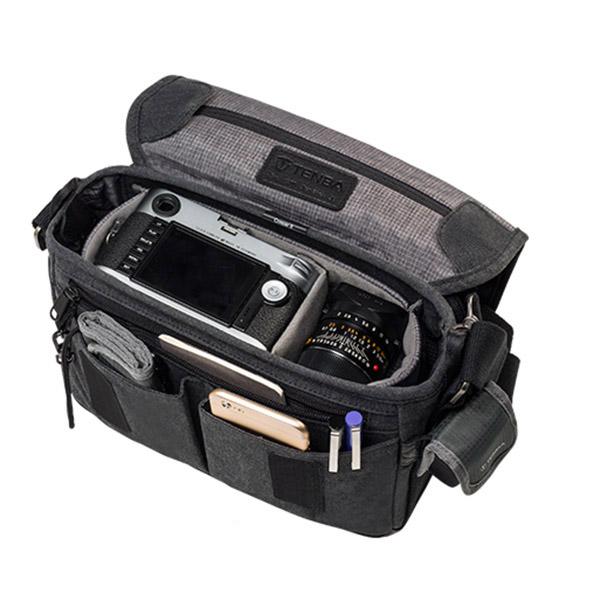 In a world where gadget bags are made of black ballistic nylon and closed-cell foam, Tenba has always boogied to slightly different beat. Their latest addition, the Cooper Collection, stands apart from anything you've ever seen. If you're looking for a holiday gift for the photographer in your life—a gift that they'll pass on to their grandchildren—get in line to buy a Tenba Cooper.
I guess it was the full-grain leather base panel that completely covers the bottom of the bag that first caught my eye. Other people might have been drawn to the overall outstanding styling, attractive Peach-wax cotton canvas exterior or rich leather accents, but not me. Beauty is as beauty does in my book, at least where camera bags are concerned. I was drawn to the obviously robust construction quality, sturdy YKK zippers and the thick, slip-proof, silicon-studded shoulder pad.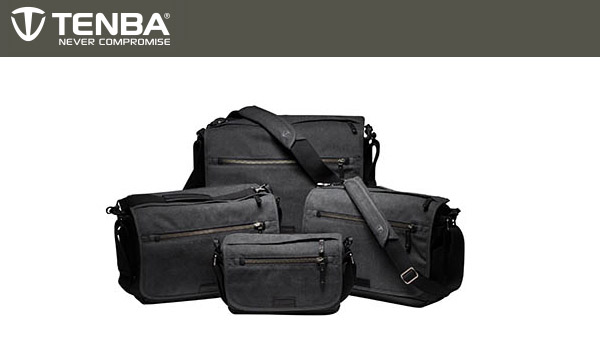 There are four pieces in the Tenba Cooper Collection, and I have been using the Cooper 8 for a fortnight. I'll confine my comments to the bag I've been using, but all of the general characteristics apply across the board. The Cooper 8 is the smallest; designed for mirrorless DSLRs, it easily stows my Fujifilm X-T1 (or any normal-size mirrorless) with three lenses, the smallest Fuji flash and some Cokin Pure Harmonie filters. It has a padded sleeve in the back that holds an iPad Mini and full-zip pocket in the front flap to store wayward lens caps.
The front flap is secured by a very strong Velcro-like closure system that can be opened in stealth mode—that is, very quietly—just by pulling it down slowly before lifting it away from the bag. You have to see it, and hear it, to believe it. No more suspicious "ripppp" sounds when opening the bag. There's also a zipper fully across the top, so you can access gear quickly.
Inside we find a removable padded insert that cradles your camera and lenses and can be removed easily to allow the bag to do double duty. The insert is partitioned by durable EVA foam dividers that can readily be repositioned. The front area under the flap has another zippered pocket and a pair of bellowed cargo pockets suitable for small items. The inside is lined with silicone-coated ripstop nylon and brushed tricot.
The Cooper 8 includes a WeatherWrap rain cover that is cleverly reversible—black on one side and sun-reflecting silver on the other. Additional weather protection is provided by interior corner flaps. When not in use, the WeatherWrap occupies more space than I would like, but when you need it, you need it.
On either end there is a genuine leather accessory attachment strap that's MOLLE compatible. There is also a leather-trimmed, removable hand strap, and the zipper pulls are leather tabs that were riveted in place by hand.
Weighing in at 1.7-pounds, the Cooper 8 is very light when empty, despite real metal hardware, leather trim and sturdy build. It's a pleasure to use and because it can be carried with the closed flap against your body (when in an unfamiliar crowd) or with the flap wide open (when working alone) it's quite versatile and adaptable to different situations.
Compared to other luxury camera bag lines, the Tenba Cooper Collection is a bargain. The Cooper 8 has an MSRP of $169 and is beginning to reach store shelves. The Cooper 13 and Cooper 13 Slim are $249 and $229 respectively. The largest model, the Cooper 15, holds a pro-sized DSLR with 70-200/2.8 attached and three or four more lenses plus a 15-inch laptop. Its MSRP is $299. All of the Coopers are protected by a five-year warranty.
—Jon Sienkiewicz