Aurora's Mini/Max; Affordable On-Camera Flash Light Modifiers
There is no denying that shoe-mount flash units have become more sophisticated, featuring built-in electronic links that make producing correctly exposed images, even under outdoor or difficult lighting conditions, much easier. While the exposure accuracy and quantity of output from on-camera flashes have increased, one factor that's changed little is the quality of the light these units produce. Sure you can always rubber band an index card to the flash head to act as a bounce "kicker" and some flashes even have built-in slide-out reflectors—no rubber band required. But if you want to soften and broaden the light source you're going to need something bigger and better. That "something better" might be found in the form of Aurora's Mini/Max products (distributed by Booth Photographic—www.boothphoto.com). Mini/Max is a family of inexpensive, easy-to-use light-modulating products that include small, on-flash light banks and even a pair of replacements for that rubber band and index card.
Light Banks To Go
The Mini/Max family consists of two light banks that fit on the front of your shoe-mount flash. The bigger (6x8") BHB (Big Honkin Box) model has a large front panel for "more dramatic effects" and costs $41.95. The (3.5x4.75") QLB (Quick Little Box) costs $37.95 and features a smaller-sized front panel for quick and easy shooting. The light banks attach easily (more later) and fold flat for easy storage. Both follow the old rule that the bigger the light source and the closer it is to the subject gets you more diffused lighting while reducing hot spots and softening shadows.
Mary photographed Caitlyn outdoors using an Olympus E-30 and a Zuiko Digital 14-54mm zoom lens with an exposure of 1⁄160 sec at f/6.3 and ISO 125. The Mini/Max 6x8" BHB light bank was attached to her Olympus FL-50R flash unit that provided the main light.
© 2009, Mary Farace, All Rights Reserved
It's time to chuck out that 4x6 index card and replace it with one or both of the Mini/Max bounce cards, starting with the 5x6" QBC (Quick Bounce Card) for $18.95 that's perfect for photographing one or two people. If you want to shoot a group, reach for the larger 10.5x7.5" model FBC (Fan Bounce Card) for $21.95 that produces soft, diffused light when photographing small groups of people. It also folds in half for easy storage when not in use.

While I didn't get to use it in my testing, Mini/Max's 8x3" SS (Stealth Snoot) should be useful when working with more than one light using the wireless lighting control systems that are built into Canon, Nikon, Olympus, and other shoe-mount flashes. It costs $23.95 and lets you target light to specific areas of portraits and adds dramatic lighting effects.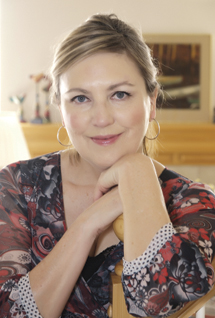 While waiting for a model to arrive for a shoot (she never did make it, so this is one of only two frames I made that day), I made this test shot of Mary in our living room using two windows for backlighting and the Mini/Max 6x8" BHB light bank attached to my Canon 550EX flash as the main light. It was captured in Tv mode with my EOS 50D and an EF 28-135mm IS lens. Exposure was 1⁄30 sec at f/4 and ISO 400 because I wanted to pick up the backlighting and the ambient light in the room as well.
© 2009, Joe Farace, All Rights Reserved
All of these devices install on your flash in the same manner: you wrap the provided touch-fastener mounting strap around the flash head at least 1" from the front of the flash, slip the device on, and press. If you'd prefer to work without the strap, glue-backed touch-fastener tabs that can be attached to the flash are included, but for me the joy of any of these products is that the strap avoids having sticky (and hard to remove) things on my flash. To use either light bank, all you have to do is open up the back end of your light bank, slide the opening over the flash head onto the touch-fastener strap or tabs, and you're ready to go. The bounce cards mount just as quickly: just use the touch-fastener strap, then press on to secure and as the Brits say, "Bob's your uncle."
Mary photographed Tamara at a local hotel using an Olympus E-3 and a FL-50R flash with the larger (BHB) Mini/Max softbox. Exposure was 1⁄30 sec at f/4.0 and ISO 400 in Shutter-Priority mode.
© 2009, Mary Farace, All Rights Reserved

FEATURED VIDEO