Another Country; Photo Ops From The Next Frontier Page 2
Nothing Melting Here
I used to think of India as homogeneous. I was wrong--it's more of a mosaic. People talk of the melting pot, but that's not what I'm seeing. I see a salad bowl. Cultures and subcultures side by side, yet distinctly separate. For me--for you, too, when you travel and photograph--that's the best possible scene. It means we can be in Delhi shooting the modern world of India, and two hours later we're in exotic Agra shooting the Taj Mahal.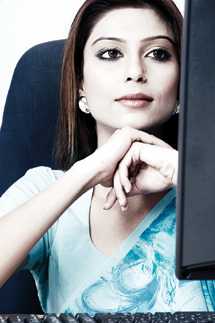 Two hours after that, the Palace of the Winds in Jaipur. The contrasts and the possibilities for expressing them create ideas and picture possibilities.

Off The Streets
Only drawback of these trips: not my favorite kind of photography. Rather be wandering around, maybe with a few models, checking out the streets, food, people. It'll come later, the easygoing photography. Now I have specific needs to fill.

Attraction
India is becoming a major travel destination. Their recent campaign--theme: Incredible India--was one of the most visually sophisticated tourism campaigns I've ever seen. Stunning photography. The campaign is raising awareness of India as a destination. A good time to be here, doing this work. And a challenging assignment: capture a country going through changes. Others may do that from a tourist's perspective; for me it's for commercial purposes. But all photographers have to understand what's happening. Changes mean more picture possibilities. But here's the paradox: changes can mean things will become more homogenized. Then it may be more difficult to capture the essence of a place through its people. A person in Gucci glasses in Delhi, a person in the same glasses in Beverly Hills... what's the difference? My job--yours, too?--is to make sure the difference is perceivable.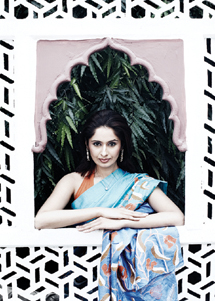 The Future
Love the shot of the young men and the chairs. Studio set; carefully planned, the kind of picture that's at the core of the concept. Likewise, the woman at the computer. The message: here's the growing middle class; here are the educated young people ready to make their mark. Photos say, here is business opportunity. Also say, here are the people who are India's future.

Gear
Canon EOS-1Ds Mark II, most often with the EF 24-70mm f/2.8L zoom.

Don't usually use that lens too often. Assistants pushed it hard; say it's one of Canon's sharpest. Turned out to be good, all-around, wide-angle-to-normal-to-short zoom, perfect for the people shots on the schedule. Note to self: Remember to listen to assistants more.

FEATURED VIDEO