Advertorial; Big Things Come In Small Packages; Panasonic's Latest Point-And-Shoot LUMIX Digital Cameras Pack Powerful Features
Panasonic has a very clear and distinct mission and priority for its LUMIX digital cameras: superior image quality. Without image quality, what use is the digital camera? With its newest introductions of LUMIX point-and-shoot digital camera models, Panasonic continues to strive for premium image quality—both in capturing still and moving images, and with the addition of some big and powerful features.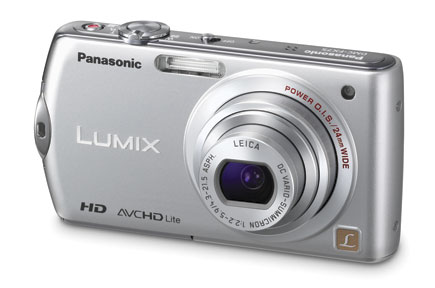 This fall, two LUMIX digital camera models, the LUMIX DMC-FZ100 and DMC-FX700, will have the ability to shoot in full AVCHD 1080p video. Adding to the ultimate HD shooting performance, both models will also feature stereo sound using Dolby Stereo Digital Creator—creating two more hybrid LUMIX models that can shoot superb still and motion images. The ability to record 1920x1080/60i video with a digital camera in AVCHD will allow for smooth video recording and the best High Definition experience. With a dedicated "one touch record" button and a built-in microphone, the LUMIX FZ100 is a powerful hybrid model that also features an impressive 24x optical zoom. Also, the FX700 packs full 1080p video recording capability into a stylish and sleek body, making it easy to carry anywhere.

The ability to record full AVCHD 1080p was previously impossible on a digital camera with a CCD, thus the LUMIX FZ100 and LUMIX FX700 will feature a Live MOS sensor. The new Live MOS sensor allows for faster processing, better efficiency, improved battery life, and powers extremely fast burst shooting capability. For example, the LUMIX FZ100 can shoot 11 fps in full resolution using a mechanical shutter—thus realizing minimal distortion. Using an electronic shutter, the FZ100 can shoot up to 60 fps at reduced resolution. And the LUMIX FX700 features 10 fps in full resolution burst shooting feature.

With the Live MOS, the FX700 also introduces Intelligent Burst, expanding on the iA mode. Intelligent Burst detects the speed of the subject to determine the rate of subject movement and then adjusts the shutter speed accordingly so the photo is without blur and in focus. With Intelligent Burst, regardless if your subject is a baby crawling or a child swinging a bat, the photo will be clear.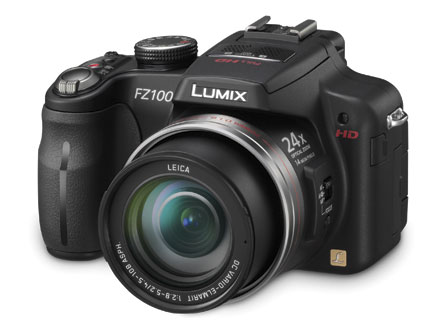 Finally, both the FZ100 and FX700 feature improved lens technology. As mentioned, the LUMIX FZ100—and the newly-introduced LUMIX FZ40—has a powerful 24x optical zoom, which can be used even while recording videos, and a 25mm wide-angle Leica DC Lens. The popular LUMIX FZ-Series reached 18x optical zoom with last year's LUMIX FZ35, but this year's models, the FZ100 and FZ40, extend to 24x optical zoom. Panasonic provides users with a more powerful range, but does not compromise the image quality and does not create distortion. The FZ100's 24x optical zoom can be extended to 32x zoom using the Intelligent Zoom feature.

The LUMIX FX700 and the recently-introduced FX75 both feature the newly-developed Leica Summicron F2.2 lenses—making them perfect digital cameras for low-light situations, like a wedding or other indoor events. The new F2.2 bright lens is approximately 170% brighter compared to a conventional F2.8 lens. The lens on the FX700 and FX75 starts at an ultra-wide 24mm and extends to a 5x optical zoom and 6.5 with Intelligent Zoom. With a brighter lens, wider angle, and long zooms, the LUMIX FX700 and FX75 are the ultimate compact point-and-shoots. Furthering the power of these two compact models, the LUMIX FX700 and FX75 incorporate a 3.0" LCD touch-screen that has touch shutter, which was introduced on the LUMIX G2 DSL Micro camera. With touch shutter, the user simply touches a subject on the LCD and it will take the photo, making it literally a "point and shoot."

For more information on Panasonic's latest LUMIX digital cameras and newest big and powerful features to ensure optimal image quality, please visit www.panasonic.com/lumix.

LATEST VIDEO