6 Ways to SPICE UP Your Boudoir Photos (VIDEO)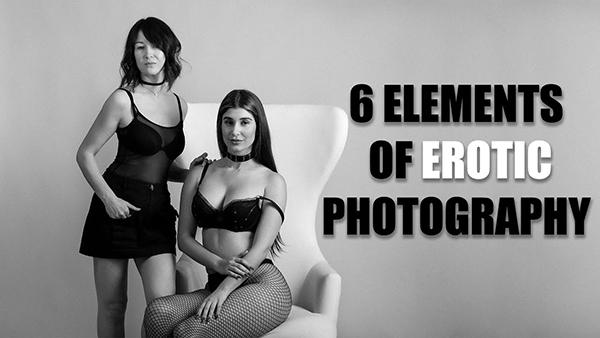 If you want to make your boudoir photos a little more sensual, top pro Yuliya Panchenko has six ways to help spice them up, so they really get noticed. In the below video, Panchenko shares what she calls the "six elements of erotic photography."
In the tutorial, Panchenko works with model Solange Sanchez, who has appeared in several other of her videos, to demonstrate these six elements. "She's going to help us to model to achieve those images," Panchenko says. "In this video, we're just talking about those six but if you want to see the whole behind-the-scenes video and see how we created those images, click on the link below and sign up for Believe in Boudoir."
Element #1: Taboo
"The first element we are creating to achieve that erotic look and to make that image look more erotic rather than glamor is the element of taboo," Panchenko explains. "What I mean by saying taboo is we are adding something that is more risqué."
Element #2: Mystery
"We want to create some sort of mystery to not reveal the identity of our subject. To create mystery, we can do with wardrobe elements or with lighting or with composition."
Element #3: Body-Landscape
"We need to pose our model to make that image look either glamor or erotic. Depending on how we position our subject or what she's wearing or not wearing is create that body-landscape element."
Element #4: Suspense
"Suspense is when we create a story with our images to make you turn the page and be excited to see what's coming up next.
Element #5: Sensuality
"Sensuality comes with facial expressions most of the time. For example, this is a playful look but if we add sensuality to this look, it's going to look more erotic."
Element #6: Energy
"Energy is all the elements we mentioned earlier. Energy is not only coming from the subject you're photographing but also from the photographer, the idea, the creativity, the framing and also something that is coming from the model."
Watch the video below and then check out these two other tutorials from Panchenko that also feature Solange, "The 5 Best Boudoir Poses on the Bed" and "The Top 5 Boudoir Poses on a Chair."

FEATURED VIDEO