5 Reasons This Pro Uses a Tilt Shift Lens to Make Better Portrait Photos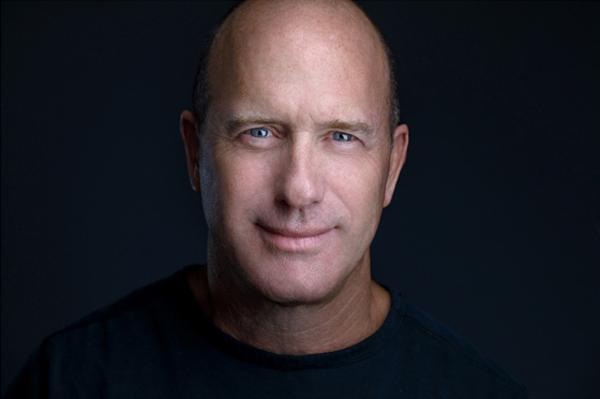 (Editor's Note: Exploring Light is a monthly Shutterbug column featuring tips, tricks, and photo advice from professional photographers in Canon's Explorers of Light education program. This month's column is by Joel Grimes on how to shoot portraits with a tilt-shift lens.)
Quarantines and stay-at-home orders have certainly created challenging times on so many levels. As many of us have learned over the past several weeks, now is the time to seize the moment by learning, creating, or discovering something new with the "free time" we've suddenly inherited.
After 40-plus years in the photo industry, I have learned two things: First, there will always be something that gets in the way of our careers. I have weathered several economic downturns, national disasters, political unrest and of course, September 11th. Second, the most significant advancements in my career have been during the worst of times. Why? Because while many folks sit and wait for things to settle down, or quit altogether, I look for ways to keep moving forward. If you apply yourself during times like this, you will be one step in front of your competition when the dust settles.
1. Learn, Create, Discover Something New
The first question someone might ask is, "Why would you go to all the trouble to use a tilt shift lens to create a portrait?" For me, there are two primary reasons. First, and the most obvious, is to increase my overall megapixel capture. Since I work in the commercial advertising industry, this is good news for many of my clients. In some cases, my work has been printed over 30 ft. wide. By taking three different exposures in three different positions on my tilt shift lens, I can later use Photo Merge in Photoshop to stitch the images together to create one final high-res image.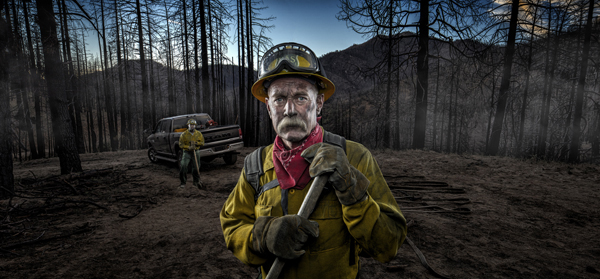 2. Create Huge High-Megapixel Files
When using my 30-megapixel Canon EOS R, I ultimately end up with a 70-megapixel final image (approximately). When I use my 50-megapixel Canon 5DSR, I end up with a 120- megapixel image. To put things into perspective, if I take a 120-megapixel file, I can make a 60X90-inch fine art print set at the 200dpi without any up-sizing or interpolation. A high-res print of this caliber is truly a sight to behold.
3. Create a Lens Perspective That Doesn't Exist Anywhere on the Planet
The second reason I use a tilt shift lens for portraits is I can create a perspective that cannot be replicated with a 35mm film format and would mimic more accurately what you would get when using a medium format camera. This plays out in many ways, but one key observation is that I can use a 90mm f/2.8 tilt shift lens, and if I set the aperture at F/2.8 when I stitch the three images together, I get a 38mm angle of view but still retain the 90mm f/2.8 depth of field. If you download a depth-of-field (DOF) app on your smartphone, you can see how this works. A 90mm f/2.8 aperture will create a greater DOF than a 35mm at f/1.4.
4. What if the Subject is Moving?
I get this question a lot. When I created a portrait series of Harley-Davidson riders across America, I made over 100 portraits using this technique. I only had one portrait scenario that had a stitching issue in PhotoMerge, which took around two minutes in Photoshop to fix. As long as your subject is sitting somewhat still and you shift the lens reasonably quickly, you will not have a stitching issue.
Give Yourself an Edge with Your Competition
Giving myself an edge over the competition and challenging myself to be different is what motivates me to experiment with new processes. Creating portraits using this technique with tilt shift lenses provides a look that very few people would take the time to create. When applied to a body of work, this type of technique gives me a signature look that helps separate me from the masses. If you have followed my work or heard me talk about the marketing side of photography, you know I have spent a large part of my career mastering the art of creating a brand that will give me an edge over my competition.
Take advantage of this time of uncertainty and grab your camera, borrow or rent a lens and experiment! It doesn't have to with a tilt-shift lens, although you will be impressed with the results. The point is, try something new. By thinking outside-the-box, you can create a style or signature "look" that not only gives an edge in the marketplace but aids you in fulfilling your vision as an artist.
BIO:
For over 35 years Joel has worked for many of the top advertising agencies and corporations across the globe for clients such as AARP, AES, Abbott Labs, Archer Daniels Midland, Arizona Office of Tourism, AT&T, Broncos, Comcast, Febreze, Goldman Sachs, Hewlett Packard, Hyatt, Kodak, Nikon, Pentax, Phillips 66, Philip Morris, Procter & Gamble, Pfizer, Qwest, Sony, Sturm Ruger & Co, United Global, USA Boxing, Visa, Volvo, Xcel Energy, and most recently Red Bull. Over the years his assignments have taken him to every state across the USA and to over 50 countries around the globe.
In 1990 Joel produced his first coffee table book, 'Navajo, Portrait of a Nation' which received a number of photographic and design awards and produced an 18-month solo exhibit at the Smithsonian American History Museum. Now based in the Phoenix area, Joel is driven by the creative process and views himself as an illusionist, creating portraits larger than life. "There is no face on the planet that is the same, and my vision as an artist is to capture that uniqueness through the creative photographic process."
You can find more from Joel on social media:
www.facebook.com/joelgrimesphotography/
www.youtube.com/user/joelbgrimes

FEATURED VIDEO