Tiffen High Trans Multi Coated Filter Kits
The Tiffen Company announced the release of a series of New Digital HT Filter Kits. The kits, available in the Twin Pack (Digital Ultra Clear and Circular Polarizer) and the ND Kit (ND 0.6, 1.2 and Color-Grad ND0.6), come with a padded 4 filter belt loop style filter case. The Digital HT Filters offer superior transmission, are easy to clean and scratch resistant, and are made with optically pure Water White glass and Tiffen's ColorCore technology. They also come with a 10 year warranty. These filters offer a substantial savings over individual filter purchases and are available in sizes 52mm-82mm. Each filter comes with its own distinctive soft pouch for storage when not in use.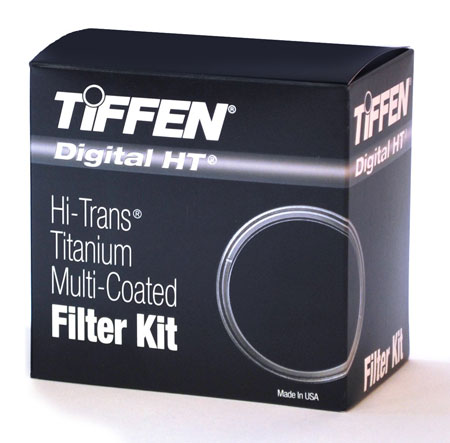 Digital HT filters are a state-of-the-art technological breakthrough in multi-coated photo and video filters. Made for the discerning professional and imaging enthusiast, Digital HT filters with Hi-Trans Double-Sided Titanium Multi-Coating surpass even military specifications for hardness and durability.*Digital HT - High Transmission - filters offer the strength of a Titanium coating combined with the purest optical quality glass and Tiffen's Academy-Award-winning ColorCore technology. They present unmatched scratch-resistant durability and worry-free cleaning.
Digital HT filters are made in the USA and come with a 10-year warranty.

LATEST VIDEO

SPONSORED VIDEO
Testing Tamron's SP 150-60mm G2 lens while capturing birds and alligators in Apalachicola, Florida.