Which Is the Best Lens for Portraits? 35mm vs 55mm vs 85mm vs 70-200mm (VIDEO)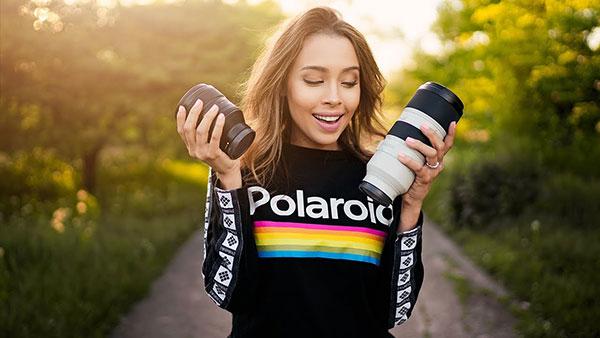 What is the best lens for portrait photography? That is an eternal debate amongst photographers, one that pro portrait shooter Manny Ortiz has jumped into with the below video.
In the clip, Ortiz compares a range of focal lengths to, hopefully, settle this debate once and for all, comparing a 35mm vs a 55mm vs an 85mm vs a 70-200mm.
"I made this video to help you decide on what portrait lens to purchase next," Ortiz says. "I did this by replicating the frame with each lens at its widest aperture to show you the straight out of camera output that the lens has and the kind of look that you should expect from each lens."
He put the lenses to the test by shooting portraits of his lovely model and wife Diana posing in a vintage-style Polaroid sweatshirt. Watch the video to see his results and hear his opinion on which lens he thinks is best for portraits. Then please share your opinions in the comments below on what your favorite lens for portrait photography is.
You should also check out this Shutterbug story where we pick the five best zoom lenses for portrait photography, and this story where we choose the best software for wedding, portrait, and boudoir photos. And if you're planning on doing any travel photography this summer, you should check out this story where one pro picks his favorite glass for travel.
You should also, of course, watch more of Ortiz's great videos on his YouTube channel.

LATEST VIDEO