Watch (and Learn) These 7 Gorgeous Lighting Set Ups for Portraits in 70 Seconds (VIDEO)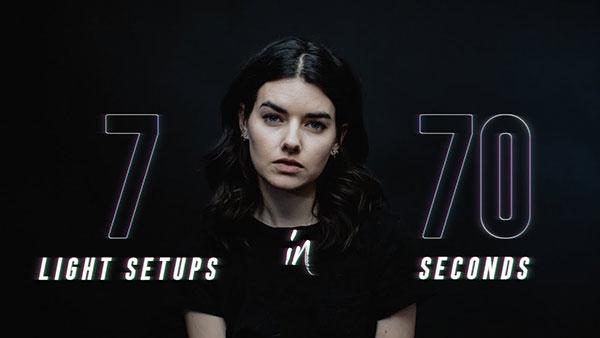 Creating beautiful lighting for your portrait photography shoots can be a fun experience and much easier than you may think. In the below video from Mango Street, they show you seven easy portrait lighting setups that you can try this week.
"Here's a simple breakdown of 7 different lighting techniques you can implement next time you shoot portraits with studio lighting," Mango Street says. "For these examples, we used continuous lights to better illustrate it, but you can strobes as well, of course."
Here's a rundown of the seven lighting set-ups they demonstrate in the video below:
#1 Butterfly Lighting
#2 Loop Lighting
#3 Rembrandt Lighting
#4 Split Lighting
#5 Rim Lighting
#6 Broad Lighting
#7 Short Lighting
For the lighting, they used the Aputure 120d and the Aputure Tri-8c. "Continuous lights worked well for this video, so you could see how the light was interacting with the scene, but you can use strobes positioned similarly if it better suits your needs," Mango Street said. The model featured in this video is Kyra Nickel.
To see a more detailed breakdown of each setup, check their blog post. Also, be sure to visit and subscribe to Mango Street's excellent YouTube channel.