Try Adding These Simple Accessories to Make Your Next Boudoir Photo Shoot Sparkle (VIDEO)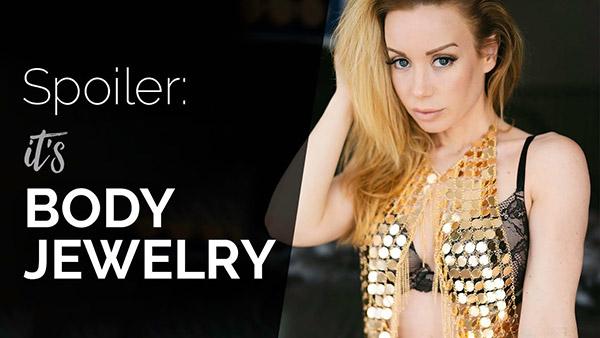 Need a little something to spice up your next boudoir photography shoot? Los Angeles-based photographer Michael Sasser has two words for you: body jewelry.
"I loved using body jewelry for this photoshoot," Sasser says about the below video, which features model Annie Parker. "It is a simple easy accessory to add to your shoots and you can get as revealing or as conservative as you want during your boudoir photo shoots."
While the three body jewelry pieces Annie models in Sasser's photo shoot --- a silver halter, a neck and waist harness, and a gold necklace bra – may look fancy, they're not expensive. You can find links on where to buy them in the description to the video on YouTube. Prices range from around $9 to $20.
The first half of Sasser's video shows the boudoir shoot with the accessories, and in the second half, he walks your through what edits he makes on the images. Check it out and then go visit his YouTube channel for more awesome boudoir tutorials.

FEATURED VIDEO