A Trio Of Sony D-SLRs; The Sony A350, A300, And A200
Earlier this year, Sony became the most prolific D-SLR manufacturer by announcing four cameras within a two-week period. This included a pro model, due later this year, that had scant specs available at press time. I was able to extensively test the other three, which are quite similar in that they all start from the same "base": the entry-level 10-megapixel A200, which replaced the A100. The A300 adds Live View and a vertically tiltable LCD monitor. Boasting much higher 14.2-megapixel resolution, the A350 is otherwise the same as the A300. During a six-week period while traveling extensively, I tested all three cameras in order to fully appreciate the benefits of each model.
Shared Design And Features
Slightly smaller than the A100, the A200 is also a tad lighter, while the A300 and A350 are thicker and a bit heavier because of the "variable angle" LCD mechanism. All feature a large, rubberized handgrip as well as many well marked external controls. They're finished with a scratch-resistant matte black exterior over a strong metal chassis. There's no data panel because the 2.7" LCD monitor is used for menu navigation and for displaying data about current camera settings in large, easy-to-read text. The display's orientation automatically switches from horizontal to vertical when the camera is turned on its side.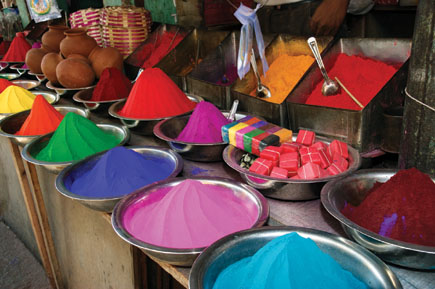 The new Alpha D-SLRs include a wide range of overrides for modifying many aspects of an image, but they often produced very pleasing photos even at default settings. While the A200, A300, and A350 differ in a few respects, they're similar in versatility and in overall image quality. (This Large/Fine JPEG was made with the A350, using P mode, ISO 400, and the Standard Picture Style mode.)
All Photos © 2008, Peter K. Burian, All Rights Reserved
Sony has added an Fn button (replacing the A100's less convenient Function dial) for quick access to the flash, autofocus, metering, White Balance (WB), and Dynamic Range Optimizer (DRO) functions. That does minimize the need to access the full menu with its eight tabs, each listing a series of items for logical--though somewhat slow--navigation. After setting up the camera to meet personal preferences there's not much need to access the menu except to find the new Picture Style modes, which make the cameras very versatile.

Scroll to select the Standard, Vivid, Portrait, Landscape, Sunset, or Night View mode and the processor will provide a different look to the images. You can also set a desired level for Contrast, Saturation, and Sharpening. A B&W Picture Style is also available for shooting monochrome photos but does not include any filter effects or toning features; those options are becoming common in other brands of D-SLRs. Otherwise, Sony's Picture Styles with overrides do provide great versatility without complexity.
The Standard Picture Style mode--with default levels for Contrast, Saturation, and Sharpness--provided pleasing results but for most landscape and travel photos, I preferred to use the Vivid mode, sometimes with a +1 level Saturation and Sharpness. Those options produced a more punchy or striking effect suitable for many scenes although other Picture Styles were more suitable for certain subjects, particularly portraits. (This image was made in Vivid mode with a +1 level for Saturation and Sharpness, using ISO 400, at f/8 and 1/250 sec.)
When compared to the A100, the new Alpha trio offers a few benefits, including a slightly larger (2.7" vs. 2.5") LCD screen; 1.7x faster autofocus with improved tracking performance; a slightly quieter shutter; higher sensitivity (ISO 3200 vs. 1600); improved digital noise control; a very precise battery life indicator; and an auto pop-up mechanism for the built-in flash. Apparently, the Super SteadyShot (SSS) stabilizer has been improved, although the specs do not indicate greater maximum effectiveness.

Evaluation: Most of the A100 camera's features have been retained, including Eye-Start (for instantly activating metering an AF), Wireless Off-Camera TTL flash capability, and the Dynamic Range Optimizer. Do note, however, that Sony has eliminated reflex mirror pre-lock and depth of field preview, which may be missed by nature and landscape photographers. The new Alpha cameras accept an optional vertical battery grip while the A100 was not compatible with any such accessory. The new VG-B30AM ($229, street price) includes a secondary set of controls for convenient vertical operation and holds two of the InfoLITHIUM batteries but does not boost the framing speed in Continuous Drive mode.
Initial camera start up is delayed by a second for sensor cleaning, but afterward the cameras respond instantly to a photo opportunity, especially when the Eye-Start feature is on. This function--unique to Sony D-SLRs--activates metering and autofocus as soon as it detects your eye at the viewfinder. (This image was made in P mode with ISO 400, at f/5.6 at 1/60 sec, using the built-in flash.)
Sony has refined camera operation, making these three models convenient and relatively uncomplicated in most respects. They're not loaded with a multitude of functions but the A200 and A300 are surprisingly affordable, offering excellent value. The A350 is a bargain, too, because of its remarkable 14.2-megapixel sensor. Some other mid-range D-SLRs are more impressive in terms of feature set but no other sub-$1000 model can match the high resolution provided by the A350.

All of the cameras started up in about 1 second, after a brief delay caused by the automatic sensor cleaning process. (That system was moderately effective in keeping the CCD clean.) Then they responded without any apparent shutter lag and were almost always ready to shoot another long burst of photos. Autofocus performance was very good in daylight and better than average in dark locations. Continuous tracking AF was reliable with an affordable 70-300mm f/4.5-5.6 Sony zoom and even better with an SSM-series lens with the incredibly fast/silent Super Sonic focus motor. Viewfinder blackout time was short, making it easy to keep a moving subject correctly framed while shooting a series of photos.
After extensively testing the new 10.2- and 14.2-megapixel cameras, I concluded that there was little difference in dynamic range and digital noise at ISO 100-800. These photos illustrate image quality at ISO 1600 where the 10.2-megapixel cameras had a bit of an edge in terms of highlight detail and sharpness. The differences are very subtle however, and the higher resolution available with the A350 makes that camera more desirable for serious photographers. (These images were made at 1/15 sec at f/5.6, using Auto WB, 40-zone metering, and Standard DRO.)
In terms of continuous drive speed, the Alpha trio is identical with one exception. Instead of a 3 frame per second (fps) advance, the A350 is limited to 2.5 fps and a fewer number of raw captures in a burst. That's understandable considering the much larger image files, but the 14.2-megapixel model is still fast enough for all but serious action photographers. The framing rate also slows slightly when the A350 or A300 is used in Live View mode.

FEATURED VIDEO