Top Products of the Year: 40 Imaging Products Picked By TIPA As Best Photography Gear Of 2015
The Technical Image Press Association (TIPA) member magazines recently convened for their General Assembly to vote for the best photo and imaging products launched by the industry in the last 12 months. The voting took place during the General Assembly that was held in spring 2015 in Dubai, United Arab Emirates.
TIPA membership is comprised of editors and representatives from leading photo and imaging magazines from 15 countries on five continents, and also has a cooperative partnership with the CJPC (Camera Journal Press Club), representing 11 top photography magazines in Japan.
The TIPA Awards are renowned as the most influential photo and imaging product awards from around the world. All products and their advertising media bearing the TIPA Awards logo indicate that these have passed evaluations by TIPA's Technical Committee and magazine editors. A TIPA Award endorsement is the highest accolade for any photo and imaging product.
Shutterbug is the sole US magazine in TIPA and was represented by Editor-at-Large George Schaub, a member of the Technical Committee within the group.
For more information about the TIPA organization, visit www.tipa.com.
DSLR Entry Level
Nikon D5500
An entry-level DSLR is one that offers easy access to all the benefits of DSLR photography to first-time users. The D5500 is a lightweight and compact DX-format DSLR (APS-C) that contains a 24.2MP CMOS sensor and can deliver up to 5 frames per second at full resolution and Full HD video with a choice of four different frames per second rates, from 24p to 60p. ISO sensitivity range is between 100 and 25,600. This is the first Nikon DSLR with a vari-angle touchscreen 3.2-inch LCD. Using Nikon's wireless app, users can connect the camera to a compatible smartphone or tablet wirelessly with no hot spot needed. For capturing action, the top shutter speed is 1/4000 second. Numerous creative modes allow the user to personalize each image's look and style.
DSLR Advanced
Pentax K-S2
The Pentax K-S2 is a good match for enthusiast photographers and features a 20MP CMOS sensor without a low-pass filter. It has a weather- and dust-resistant body, offers an optical pentaprism (100% field of view), and is the first Pentax DSLR with a vari-angle LCD (3-inch, 921K dots). The compact body incorporates a Shake Reduction (SR) mechanism and can handle all new and many older Pentax lenses, albeit with some requiring an adapter. The K-S2 can deliver a top shutter speed of 1/6000 second with a continuous shooting rate of 4 to 5 frames per second. Creative functions include multi exposure, interval shooting, an advanced HDR mode, Full HD video, and built-in Wi-Fi with a dedicated app to transfer images and for wireless tethered shooting.
DSLR Expert
Canon EOS 7D Mark II
With specs that appeal to photographers who know what a DSLR is capable of delivering, the 20.2MP APS-C CMOS sensor in the Canon EOS 7D Mark II resides within a weather- and dust-resistant magnesium alloy body along with dual DIGIC 6 processors. The camera features a 10 frames-per-second shooting rate, a 65-point (all cross type) AF system, and a 100% field of view viewfinder. Exciting features include HDR and multi-exposure modes, intervalometer and bulb timer for long exposure capture. The camera has dual card slots for both SD-type and CF cards. To support Full HD video quality there is Dual Pixel CMOS AF and a dedicated stereo microphone with a built-in headphone jack port.
DSLR Professional
Nikon D810
The full-frame (FX) format Nikon D810 is a 36.3MP DSLR with a CMOS sensor without an optical low-pass filter. The camera can deliver up to 5 full-resolution frames per second with enhanced noise reduction in its ISO 64 to 12,800 range, which is expandable to ISO 32/51,200, and broadcast quality video in Full HD. Nikon's Scene Recognition System with the 91,000-pixel 3D Color Matrix Meter III provides balanced exposures even under difficult lighting conditions with exposure, AF, white balance, and i-TTL flash control included in the mix. For videographers, the D810 offers an HDMI port, in-camera time lapse and interval timer, a built-in stereo microphone with a selectable voice frequency range, full-time AF, and full manual control. The camera also has dual card slots capable of handling both SD and CF memory cards.
Entry Level DSLR Lens
Sigma 18-300mm F3.5-6.3 DC Macro OS HSM Contemporary
Aimed at DSLR photographers with an APS-C sensor camera that want one lens to handle a wide range of shooting situations, the Sigma 18-300mm F3.5-6.3 DC Macro OS HSM Contemporary delivers an effective range (due to APS-C multiplication factor) of 27-450mm. The lens contains an improved optical stabilization system, so important to image quality in such a long range zoom. Constructed with 17 elements in 13 groups, the lens offers a minimum focusing distance of 15.4 inches, thus the Macro designation. Perhaps the most intriguing specs are the size and weight for such a lens: 4 inches in length, unextended, and 20.6 ounces in weight, making it an extremely portable lens for beginner DSLR photographers.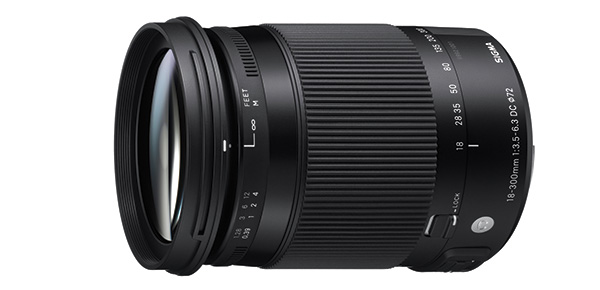 Expert DSLR Zoom Lens
Canon EF 100-400mm f/4.5-5.6L IS II USM
Designed for full frame but equally beneficial for APS-C DSLR users who want to gain even more zoom range, the Canon EF 100-400mm f/4.5-5.6L IS II USM incorporates a four-stop Image Stabilizer and a fast, near-silent AF motor (USM). The lens is constructed of 21 elements in 16 groups, including Fluorite and Super UD (Ultra-low Dispersion) lens elements for high image quality across the frame and also features Canon's Air Sphere Coating (ASC) for reduced ghosting and flare. A nine-bladed circular aperture delivers smooth and impressive bokeh. The rear focusing design, with a floating element, enhances AF speed and ensures uniformity in image quality at all focusing distances. Additionally the zoom operation includes a mechanism for adjusting zoom ring torque. The lens package includes a tripod mount collar.
Expert DSLR Prime Lens
Sigma 24mm F1.4 DG HSM Art
Combining a fast maximum aperture with a wide-angle lens that opens up intriguing photo opportunities, the Sigma 24mm F1.4 DG HSM Art lens is designed for full-frame sensors and is constructed with 15 elements in 11 groups. It contains both "F" Low Dispersion (FLD) and Special Low Dispersion (SLD) glass to minimize chromatic aberration, especially at the edges of the image. Close-focusing distance is 9.8 inches. To enhance maximum aperture performance, aspherical elements are positioned at the rear of the lens, plus a new lens element design optimizes peripheral brightness. The lens incorporates a new full-time manual focusing mechanism even with AF mode selected. To ensure "Art" line quality, every lens is subject to Sigma's own MFT measuring system prior to leaving the factory.
Professional DSLR Lens
Canon EF 11-24mm f/4L USM
Canon users now have access to the widest angle of view yet achieved for a rectilinear full-frame DSLR zoom lens. With a minimum focusing distance of 11 inches, the Canon EF 11-24mm f/4L USM delivers minimally distorted images throughout its range. It is constructed of 16 elements in 11 groups with a three-group zoom system and rear focus. The new design incorporates four aspherical elements to minimize distortion from the center to the frame edge and an optical array that provides straight lines with minimal curvature throughout the entire range. The lens also features one Super UD and one UD lens element to significantly reduce chromatic aberration and Canon's SWC coating to reduce flare and ghosting. It is well sealed for dust and water-resistance and allows for manual focusing overrides even when in AF mode.
Medium Format Camera
Pentax 645Z
With an imaging area of 43.8x32.8mm, the 51.4MP CMOS sensor in the Pentax 645Z is about 1.7x larger than those found in full-frame DSLRs. The camera can deliver 3 frames per second with a 10-image burst capability in Raw and up to 30 in Large JPEG format. The tiltable 3.2-inch LCD monitor contains 1.037 million RGB dots and has an "anti-gapless" construction that reduces reflection and dispersion of light that is further enhanced by a special Anti-Reflection coating. There is also a large and bright optical finder. A newly designed SAFOX 11 phase-matching AF module contains 27 sensor points, including 25 cross-type sensors; when matched with a Live View function that can magnify the on-screen image, very precise focusing adjustments can be made. If desired, ISO sensitivity can be raised to an incredible 204,800.
"The 51.4MP CMOS sensor in the Pentax 645Z is about 1.7x larger than those found in full-frame DSLRs."
CSC (Compact System Camera)
Entry Level
Sony Alpha 5100
Dubbed a "super compact" CSC, the Sony A5100 is about half the size of a conventional DSLR. The camera holds a 24MP APS-C CMOS sensor with the same gapless on-chip lens structure as the company's Alpha 7R. The camera delivers a very fast 0.07-second AF acquisition time, with up to 6 frames per second continuous shooting with AF tracking, aided greatly by the 179-point phase detection AF sensor. There are numerous video options: Full HD in cinematic 24p, 60p, and 60i frame rates; selectable in-camera XAVC S with a 50Mb/second bit rate; Blu-ray-quality AVCHD; and MP4 codecs, all with HDMI connectivity. The camera also delivers an impressive ISO range of 100 to 25,600. It's compatible with Sony Alpha E-mount lenses, and Alpha A-mount lenses with an optional adapter.
CSC Advanced
Panasonic Lumix DMC-GM5
Measuring a mere 2.34-inches high by 3.88-inches wide, the 0.46 pound Panasonic DMC-GM5 is a very compact and highly portable Micro Four Thirds CSC. The camera's Live View finder has 100% coverage and contains 1.16M RGB dots; its Digital Live View MOS sensor delivers 16MP. For connectivity, the user can simply scan the QR code displayed on the camera monitor with a smartphone or tablet and use either as a remote controller. The camera delivers JPEG and Raw stills or AVCHD or MP4 video. It has all the standard exposure modes plus a full complement of metering patterns, plus an ISO range of 200 to 25,600 (video: ISO 200 to 3200). The impressive shutter speed range is 60 seconds to 1/16,000 second.
CSC Expert
Olympus OM-D E-M5 Mark II
Housed in a dustproof, splash-proof, and freeze-proof magnesium alloy body, the 16.1MP Four Thirds Live MOS sensor and TruePic VII processor of the Olympus OM-D E-M5 Mark II delivers a wide array of creative imaging options and an ISO up to 25,600. The camera sports a 2.36M-dot EVF (electronic viewfinder) and a 3-inch 1,037K-dot swivel touchscreen LCD monitor. Its extremely quick Fast AF boasts an 81-point area, excellent low-light performance and tracking AF, delivering fast AF for the camera's 10 frames-per-second rate at full resolution. The camera also has a five-axis sensor shift image stabilization system for both still and Full HD video shooting, a breakthrough technology that handles virtually every shooting situation, plus a special "High-Res Shot" option that is said to deliver resolution equivalent to a 40MP sensor by combining eight shots into a single JPEG using sensor shift.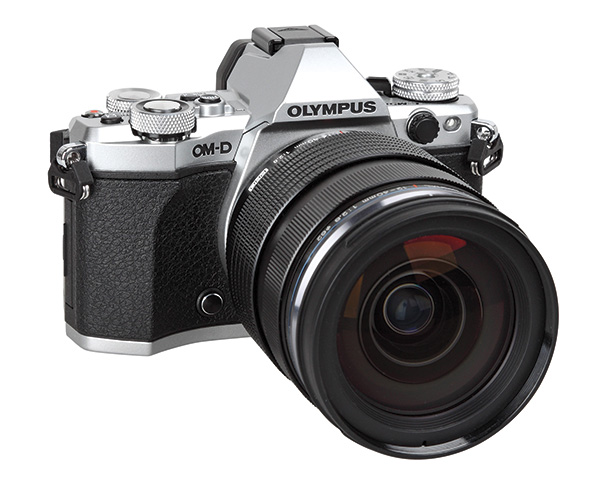 CSC Professional
Samsung NX1
Built for speed and responsiveness, the Samsung NX1 has a 28.2MP APS-C CMOS sensor and the company's DRIMe V processor that drives both 4K video and a full-resolution still image shooting rate of 15 frames per second, all with AF. Viewing is via a 3-inch 1,036K-dot AMOLED tilting touchscreen monitor as well as a high-resolution 2,360K-dot XGA OLED EVF. The camera has an ISO range of 100 to 25,600 (with a "push" to 51,200) and a new hybrid AF system that combines phase- and contrast-detection with AF points that cover almost the entire viewfinder screen. There are a host of video options that the NX1 supports: DCI 4K – 4096x2160 at 24p and UHD 4K – 3840x2160 at 24p/30p. Also, NX1 can capture up to 120 fps at Full HD. Connectivity is via Wi-Fi, NFC, and Bluetooth, as well as USB 3.0. A free Samsung Camera Manager app aids in transferring images and remote control operation.
CSC Entry Level Lens
Tamron 14-150mm F/3.5-5.8 Di III
CSC cameras promise a lighter and more portable photographic experience. In line with this approach, Tamron has created a lightweight and compact MFT (Micro Four Thirds) compatible lens. Delivering an impressive (equivalent) focal length range of 28-300mm, the lens weighs a mere 10.1 ounces and is a mere 3.16 inches in length (unextended). Constructed of 17 elements in 13 groups, the lens has an impressive close-focusing distance of 1.64 feet and contains AD (Anomalous Dispersion) glass as well as hybrid aspherical and LD (Low Dispersion) elements. An IF (Internal Focusing) system means the lens does not extend during focusing. The lens comes in both black and silver models to match the user's camera body.
CSC Expert Zoom Lens
Fujinon XF 16-55mm f/2.8 R LM WRI
Another in the expanding lineup of Fujifilm's well-sealed lenses, the XF 16-55mm is constructed with 17 elements in 12 groups with three aspherical and three ED glass elements. This lens offers a 24-84mm equivalent range and uses 14 sealing points in its weather- and dust-resistant design. It features a nine-bladed diaphragm, 1/3 EV increment settings, and a minimum focusing distance of less than 12 inches. With the newly developed Nano-GI (Gradient Index) coating technology, the lens effectively inhibits flare and ghosting. The lightweight internal focusing system and twin linear motor make for quiet, speedy AF with an acquisition time as fast as 0.06 seconds.
CSC Prime Lens
Zeiss Loxia Line
Designed for those whose passion is engagement in the picture-making process, the Zeiss Loxia lineup features manual focus and aperture setting lenses made specifically for Sony E-mount full-frame cameras. There are two current lenses in the lineup, both with a maximum aperture of f/2—a 35mm and a 50mm. The 35mm lens is based on a Biogon design and is constructed with nine elements in six groups and has a minimum focusing distance of slightly less than a foot. The 50mm is based on a Planar design and has six elements in four groups, with a similar close-focusing distance capability of 1.2 feet. A "declickable" aperture setting (free range) can be used for video shooting. A large focus rotation angle of 180 degees allows for very precise focusing.
"The 35mm lens is based on a Biogon design and is constructed with nine elements in six groups and has a minimum focusing distance of slightly less than a foot."
Easy Compact Camera
Canon ELPH Line: 160/165/170
Canon has gone against the tide that supposedly swept away the possibility of new and exciting entrants in this camera category, and has done so with compact and very affordable units that provide what cameraphones lack: long-range optical zoom and stunning image quality. For example, the Canon ELPH 170 is an exceptionally slim camera with a very long-range optical zoom: 12x (25-300mm equivalent). It has a 20MP sensor and Intelligent IS, Canon's adaptive Optical Image Stabilizer that aids in capturing shake-free stills and 720p HD video. Users can rely on the Smart Auto Mode, which automatically chooses the best settings for the scene, or from a number of special effects modes. The ELPH 165 also comes with Intelligent IS, while both ELPH 165 and ELPH 160 models house an 8x zoom and 20MP sensor.
Expert Compact Camera
Fujifilm X30
Photographers want a compact camera for a day trip or casual vacation photography that still delivers features they expect along with high-quality image results. Compact (4.7x2.8x2.4 inches) and lightweight (14.9 ounces), the X30 contains a 12MP 2/3-inch X-Trans CMOS II sensor for Raw and JPEG stills and MOV format video with stereo sound. The Fujinon 4x zoom (equivalent 28-112mm) only changes by one stop from wide to telephoto settings (f/2-2.8) and offers an f/11 minimum aperture. Shutter speeds top out at 1/4000 second and ISO ratings go as high as 12,800. Frame rates of 12 per second can be achieved, plus image stabilization is built in. A 2.36M-dot resolution EVF is dubbed a "real time" viewfinder with a 0.005-second display lag time.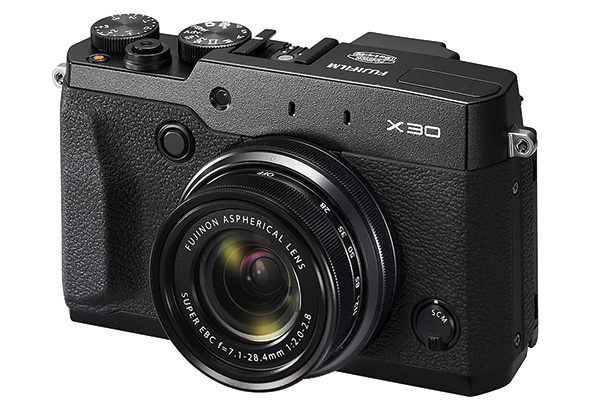 Superzoom Camera
Nikon Coolpix P610
With a remarkable 60x integral Nikkor ED glass zoom lens (equivalent: 24-1,440mm), the Nikon P610 can deliver 7 full-resolution images per second and Full HD video while utilizing Nikon's five-stop Dual Detect Optical VR image stabilization. The camera has a 16MP CMOS sensor, an EVF, and a 3-inch vari-angle LCD, both with 921K-dot resolution. Shooting features include filter effects and special effects, as well as a macro mode, plus time lapse video recording. The P610 has built-in GPS and allows users to easily send images to a compatible smartphone or tablet using built-in Wi-Fi and NFC connectivity. If desired, the user can also double the range of the lens using Nikon's Dynamic Fine Zoom, a digital zoom function.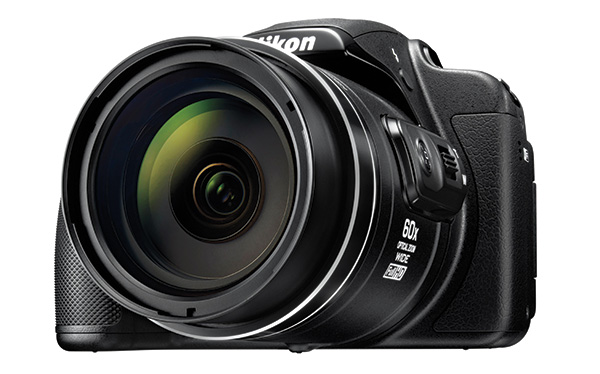 Rugged Camera
Panasonic Lumix DMC-TS6
Compact is the trend in rugged cameras and the Panasonic DMC-TS6 packs a lot of features into a small package. It can handle underwater depths to 43 feet and drops from 6.6 feet and still keeps shooting in temperatures as low as 14˚F. Trail aids such as on-board GPS, barometer, and altimeter are included. The camera has a 16.1MP MOS sensor and an integral 4.6x (28-128mm equivalent) Leica DC Vario-Elmar zoom. ISO range is 100 to 3200 with a push to 6400 available in certain modes. It can record Full HD and shoot at 10 frames per second (seven-frame burst); higher bursts are available at lower image resolution. There are 14 Creative and 16 Scene modes, plus Wi-Fi and NFC compatibility.
Premium Camera
Fujifilm X100T
The 16.3MP APS-C X-Trans CMOS II sensor and EXR processor in the Fujfilm X100T delivers impressive options and capabilities in this compact, integral lens (f/2, approximately 35mm equivalent) camera. The high-resolution optical Advanced Hybrid Viewfinder (2,360K-dot) has a rangefinder aspect to it. By turning the focusing ring users can select Focus Peaking and Digital Split Image mode, plus magnification of the area focused upon can be inspected for fine focus control. The finder also allows for what Fujifilm dubs "Real-time Parallax Correction." Other impressive features include an incredible top shutter speed of 1/32,000 second, seven customizable "Fn" buttons, Full HD video with numerous selectable frames rates (with optical finder viewing), and built-in Wi-Fi for transfer and remote camera operation via the company's Camera Remote app.
Photo Printer
Epson SureColor P600
This eight-color photo printer features sheet and roll feed, the ability to print on CDs and DVDs, and USB and Ethernet connections plus wireless options. Its Epson UltraChrome HD ink has been reformulated with pigmented inks that include Light Black, Light Light Black, Photo Black, and Matte Black cartridges, which give a good indication of the printer's ability to satisfy the needs of black-and-white and monochrome printmakers on both glossy and matte surface papers. It features a new Epson print engine and screening technology, as well as ink droplets as small as 2 picoliters to enhance print quality. A 2.7-inch LCD touchscreen panel allows access to printer controls.
Inkjet Photo Paper
Canson Infinity Photo Lustre Premium RC 310 gsm
The quality of an inkjet print is of course dependent on the skill of the printmaker and the content of the image, but having a paper that will deliver optimal results can be just as important. Canson Infinity Photo Lustre Premium RC offers a flexible and sturdy weight of 310 gsm (grams per square meter) that does not pose challenges to most inkjet printer feeds yet delivers a print that will mount well and will not be easily damaged during handling. It consists of an alpha cellulose acid-free paper base coated with a structured polyethylene and a microporous receiver layer, and is compatible with both dye and pigmented inkjet printers. The combination of an extra-white base and stunning luster finish brings out the best in color and monochrome images.
Photo Projector
Epson EH-LS10000 Projector
With almost all cameras now providing Full HD video and many now with 4K as well, the EH-LS10000 Projector is a model that will match the needs of the most discriminating viewer. This projector features 4K enhancement for increased sharpness, an unprecedented Absolute Black contrast ratio, and delivers Color and White Brightness at 1500 lumens. The EH-LS10000 Projector boasts a wider color gamut, which produces richer colors and smoother gradations. The EH-LS10000 Projector offers Epson's advanced 3LCD Reflective three-chip technology and comes with vertical and horizontal motorized lens shift to allow for easy configuration of the projector setup.
Photo Scanner
Epson Perfection V850 Pro
The Photo Scanner category has not been included in the TIPA Awards selections for many years, but the introduction of the Epson Perfection V850 Pro inspired members to bring it back. The V850 Pro allows for scanning of all film sizes up to 4x5 inches using the supplied frames, and up to 8x10 inches without them. It utilizes an LED light source that opens up tonal values, especially noted in black-and-white negatives. The newly designed frame film holders are sturdy and snap tight and snugly over strip and cut film sizes. An Anti-Newton ring plate helps eliminate moire patterns and color shifts. Included in the software supplied are Digital Ice Technologies, LaserSoft SilverFast SE Plus 8, X-Rite i1 Scanner and IT8 targets. The V850 incorporates what Epson dubs High Pass Optics with a high reflection mirror and anti-reflection coated CCD glass for enhanced image quality.
Imaging Software
Phase One Capture One Pro 8
Raw converters should bring the most out of any Raw image, regardless of camera or shooting conditions. Capture One Pro 8 handles Raw conversion from over 300 high-end cameras with digital asset management, extensive and comprehensive adjustment tools, and a flexible workflow environment. Exhaustive testing by Phase One means that each Raw format conversion is customized to bring out the best in color and optimize noise reduction. Users can import images from cards or drives, or, in a studio environment, directly from the shoot by using remote operation and Live View. Clients can even follow the shoot remotely using Capture Pilot. For sharing and display, the software helps format images for different viewing environments, and to create slide shows and web galleries.
Accessory
UniqBall Ball Head
Ball heads are both practical and versatile for a wide range of shooting situations and terrain, making them a prime choice for nature and outdoor photographers. UniqBall has expanded on the concept by creating a ball head that combines traditional functionality with that of a gimbal head, a pan-and-tilt head, and a fluid video head, while also having an integrated leveling ball for shooting with a perfectly straight horizon. The UniqBall, which comes in two sizes/load capacities, is an Arca-type compatible ball head with an integrated leveling base and bubble level, and comes with a quick-release plate and case. UniqBall heads are designed so that once the outer red shell is leveled and fixed, the inner ball only allows a pan-and-tilt movement. Conventional ball head use can be accomplished by locking the inner black ball and only using the outer red shell for adjustments.
Tripod
Manfrotto Befree Carbon Series
Everyone knows that using a tripod enhances image quality, yet many photographers do not carry one because they assume they will be burdensome and heavy. The compact and portable Manfrotto Befree Carbon series should overcome these concerns. Offered in both aluminum and now carbon-fiber models for camera/lens combinations under 9 pounds, the design results in a 15.7-inch folded length; the Quick Release Adaptor makes for very tight packing of the legs. The carbon-fiber version weighs a mere 2.4 pounds. Both versions have handy lock/release leg extensions and two leg-spread options, with a maximum extension of 56 inches with the center column extended.
Storage Media
Eyefi Mobi Pro
Making transfer of images easy from card to a variety of devices, this 32GB SDHC, Class 10 card can be used to selectively transfer JPEG and Raw format stills and video wirelessly. Using an easy setup protocol, it can connect to iOS and Android devices as well as PC and Mac laptops and desktop computers. It can use direct and networked Wi-Fi in both home and studio environments. Included in the card purchase is a free one-year membership in the Eyefi Cloud with unlimited photos, which allows access to images from any device, with EXIF data, albums, and tags synced. Users can access images anytime, anywhere, and share privately with immediate notification. Also included is an Eyefi USB card reader and activation card for the Eyefi Mobi app.
Mobile Imaging Device
Sony ILCE-QX1
Smartphone photographers often see little point in carrying both phone and camera for picture making, but more and more come away wanting better image quality and more shooting flexibility. The Sony QX1 offers true mirrorless camera capability in a compact, "body-less" solution. The unit attaches to a smartphone with an easy adapter or it can also be used independently of the smartphone if desired with the smartphone used as the viewfinder via an NFC/Wi-Fi connection. The QX1 has a large APS-C 20.1MP image sensor, a built-in flash, and a mount to attach any Sony Alpha E lens. Third-party lenses can also be attached via the appropriate mount adapter. Once a picture is made it can be stored on both camera and phone memory. The QX1's low-light performance is clearly superior to that delivered by smartphones, as are the resultant 30p HD videos.
Expert Photo/Video Camera
Panasonic Lumix DMC-LX100
For enthusiasts who want both a quality still and video camera, the LX100 has a 12.8MP 4/3-inch High-Sensitivity MOS sensor, and the ability to record 4K video. The LX100 has an integral 24-75mm (equivalent) f/1.7-2.8 Leica DC Vario-Summilux lens and numerous control and exposure dials that allow for complete control over still imaging, including the ability to deliver 11 frames per second full-resolution images. The video side is quite impressive, with the ability to record Full HD 1920x1080 AVCHD Progressive or MP4 at 60p, or 4K 3840x2160 at 30 fps. Panasonic has proposed what they dub "4K Photo," grabbing an 8MB still image from the 4K video footage. Other features include Wi-Fi and NFC connectivity and a Raw+JPEG format choice.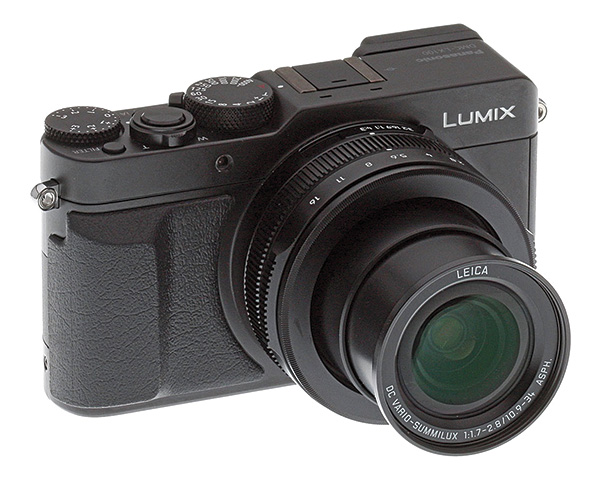 Professional Photo/Video Camera
Sony Alpha 7S
Sony's strategy of using larger pixels on a full-frame Exmor CMOS sensor (12.2MP) pays dividends in the very high dynamic range (15.3 stops), excellent low-light capability (Fast Intelligent AF to -4 EV and low noise), and extremely high sensitivity (extended ISO range 50 to 409,600) of the Alpha 7S. Sony's "direct pixel readout" utilizes the entire width of the Alpha 7S' sensor without line skipping or pixel binning, which means that both HD and 4K video data is processed from each and every one of the sensor's pixels. The unit allows users to shoot with uncompressed 4:2:2 Full HD and uncompressed QFHD 4K video in 8-bit 4:2:2, with the latter put through to a third-party 4K recorder via HDMI. It comes equipped with SLog2 gamma, found in Sony's professional video cameras, which offers the ability to include a picture profile for gamma, black, level and color adjustments that can be saved for use in a multi-camera shoot.
Portable Flash
Nissin Air System
The Nissin Air System is a radio-transmission wireless flash that includes the company's Di700A flash and Commander Air 1. The 2.4GHz radio transmission has a coverage of up to about 100 feet and is uninterrupted by angle of view or normal obstacles that would plague optical wireless transmitters. Different transmission channels and radio IDs can be set, ensuring no misfires due to other units that might be operating in the vicinity. The Nissin Commander Air 1 can control up to three groups of Di700A units, and combinations can be mixed for use as wireless TTL or manual flash. The flash offers high-speed sync of 1/8000 second, second curtain sync, and an electronic zoom head for enhanced coverage in the 24-200mm range.
Photo Monitor
LG Digital Cinema 4K Monitor (31MU97Z)
To meet the increasingly exacting demands for both still and 4K video editing, the LG Digital Cinema 4K offers 10-bit color depth, said to be 64x richer than an 8-bit display with smoother transitions in gradients and more natural color rendition. It supports Adobe RGB over 99.5% on the IPS display. DCI color standard support ensures video footage edited in post will have accurate rendition of shadow, color saturation, and brightness. Still images can be split via a "Dual Color Space" feature that makes viewing of an image for both sRGB (web) and Adobe RGB (print) possible. The unit also has a pivot feature for viewing landscape or portrait orientation as well as built-in color management controls. Connectivity is via Thunderbolt 2 and there are two internal MAXXAUDIO 5w speakers, for business or pleasure as you work.
Professional Lighting System
Profoto B2
Lighting flexibility leads to lighting creativity, and the Profoto B2 Off-Camera Flash can be utilized for a wide variety of lighting setups in both on- and off-camera modes of operation. The B2 has TTL and HSS compatibility with both Canon and Nikon, but the B2 also works in Manual Mode with most other camera brands. The 250Ws B2 Head can be set in a wide nine-stop energy range and has a fast recycle time ranging from 0.03 to 1.35 seconds. The B2 can also be used with Profoto's entire assortment of more than 150 Light Shaping Tools.

Photo Service
Zenfolio
Today's photographers require a large arsenal of tools to maintain competitiveness and build profits in a connected world, and Zenfolio can be thought of as a one-stop shop for all their needs. The company offers two main options: a display and sharing service for the enthusiast photographer, and marketing and transactional services for those who want to use the service to promote and sell their work. For website building, the company offers dozens of customizable designs that include numerous templates and color and design options. For e-commerce and other marketing tools, photographers can create customized portfolios, blogs, and direct sales scenarios. In addition, Zenfolio offers numerous products through their integrated fulfillment vendors. Photographers may sell digital downloads as well as create any product that they wish such as custom photo books, CD/DVDs, photo stamps, mugs, and other personalized items.
Photo Bag
Think Tank Photo Airport International LE Classic
Flying has become less pleasant for photographers as carry-on restrictions have become more stringent. Being able to use a well-built roller camera bag specifically designed for airline travel, which meets both US and international carrier carry-on specifications and has TSA-approved combination zipper locks for security, certainly makes that part of travel more pleasant. This roller bag holds up to a 500mm f/4 lens (unmounted), additional smaller lenses, and up to two gripped DSLR bodies, or a standard pro camera kit with two bodies, multiple lenses and flash and accessories, plus a 15- or 17-inch laptop. The exterior is water-resistant with extra skid plates and replaceable in-line skate style wheels; the interior offers a rain cover and closed cell foam and reinforced dividers.
Actioncam
Ricoh WG-M1
This hot segment of the market continues to grow and the Ricoh WG-M1 offers a unique design that is waterproof to 32 feet without an additional protective housing, is shock resistant to 6 feet, and frost-proof to 14˚F. The unit has large control buttons and a 1.5-inch LCD monitor. The 14MP sensor and processor can record Full HD movies and deliver 10 frames-per-second high-speed shooting through its ultra-wide-angle lens. To help users get right into the action, the camera comes with a carabineer-equipped strap for carrying and a WG adhesive mount to help attach the camera to different surfaces. Optional accessories expand the camera's usability via a wrist strap mount, helmet mount, and more.
Imaging Innovation
Lytro Illum
The Lytro Illum "light field" camera is a unique imaging platform that is driven by software that enables a selection of the depth of field of an image after exposure is made, ranging from what would be achieved by using f/1 to f/16 during exposure. Users adjust a slider in software post-exposure to choose whatever focusing effect they desire. For example, using the latest software update—Desktop 4.2—photographers could capture multiple subjects in focus at f/16 and a background blur as if the exposure were made at f/1. Native Raw file format images can be shared as playable video animations or exported in JPEG, TIFF, 3D, and MP4. New innovations and expanded video applications are being explored by the company, and TIPA members consider this a fascinating development and exciting work in progress.
Best Design
Leica T (Typ 701)
With a body machined from a single solid block of aluminum that is said to be hand-polished for 45 minutes, and a design done in coordination with Audi Design, the Leica T is both pleasing to the eye and a pleasure to use. This CSC has an APS-C 16.5MP sensor (with no low-pass filter) and a 3.7-inch touchscreen LCD that allows for quick and easy image option selections and swipe control picture review. While there are currently four purpose-built lenses for Leica CSC cameras, Leica M lenses can also be mounted via the company's M-Adapter T. A tilt and swivel optional EVF can be mounted, and integrated GPS makes this an excellent traveling companion. The free Leica App T coordinates sharing or using smartphones and tablets for remote shooting and camera control.