The Top 5 Tips for POSING Models for Boudoir and Swimwear Photography (VIDEO)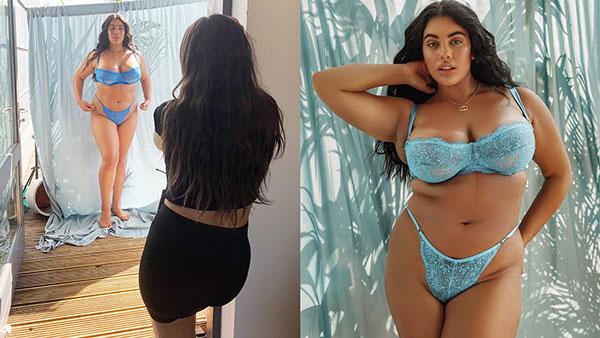 Have your model strike the right pose, and your photo shoot could be a success. Have them strike the wrong one and it could end up a disaster. Nowhere is this more important than in boudoir and swimwear photography where appealing posing is critical.
Fortunately, there are pro photographers like Anita Sadowska who gives her top tips for posing models for boudoir and swimwear shoots in the video below. In the easy boudoir tutorial, Sadowska teams up with model Shay Zanco to share her posing secrets.
"I think the biggest thing when shooting lingerie or swimwear is to find a model that feels comfortable with herself and with the outfits she's wearing," Sadowska says. "Whenver I do swimwear or lingerie, a lot of the time the girls bring their own stuff and the reason for that is because they feel comfortable in the clothing they have. I definitely helps, rather than you brining a bunch of stuff on the day and then it turns out that it's not fitted enough or it just doesn't feel right on the girl because it's going to show in the photos for sure."
Here are the tips Sadowska demonstrates in the video at the bottom of this post.
#1 Clothing Comfort
#2 Spice It Up
#3 Give Clear Feedback
#4 Keep It Classy
#5 Encourage Confidence
Check it out and then go subscribe to Sadowska's channel to get all her portrait, boudoir and swimwear tips including this one where she explains how to shoot swimwear models at the beach while avoiding crowds. If you want more boudoir posing tips, watch this video where photographer Macro Ibanez shares five easy boudoir poses.

FEATURED VIDEO