How to Shoot Swimwear Models at the Beach While Avoiding Crowds (VIDEO)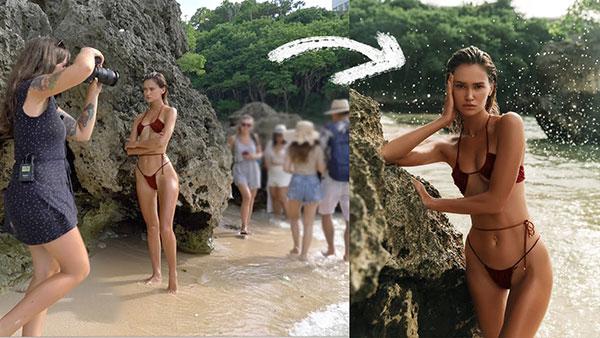 Summer is a great time to go to the beach but now, more than ever, it's important to avoid the crowds. Along with keeping a safe social distance from others at the beach, photographers want to keep their photo shoots free from distracting people in the background.
This is particularly true if you're photographing swimwear models at the beach. One photographer who has to deal with this problem regularly is Anita Sadowska whose attractive, swimsuit-clad models always seem to draw a crowd.
In the below video, Sadowska share her tips and tricks for getting great photos at busy locations while keeping passersby out of the shot.
"Today I want to show you how I take photos at a beach that is relatively full of people," she says. "How I avoid them, how I take photos, so it looks like it's still nice and empty and abandoned and wild and all this good stuff."
In the video, Sadowska takes her model Alena to a series of locations and shows you how to get eye-catching looks while steering clear of the teeming masses. Of course, it helps that Sadowska is often shooting her models at exotic locales like the beaches of Thailand but that's another story.
One tip is to shoot extremely early in the morning, when the light is soft but most of the tourists are still sleeping in their beds. Also, important: choose the right angles for your shots.
"It's very interesting how depending on the angles I can pretty much make this place look completely abandoned with no people," she says. "And it looks like she's just standing on this abandoned beach somewhere in Thailand."
Watch the video below to hear all of Sadowska's tips and to see more of her gorgeous images. You should also check out this video from her with five quick tips for shooting sensual swimwear photos at the beach.

FEATURED VIDEO