Three Bargain Vintage Lenses with Crazy Bokeh: Just in Time for Christmas! (VIDEO)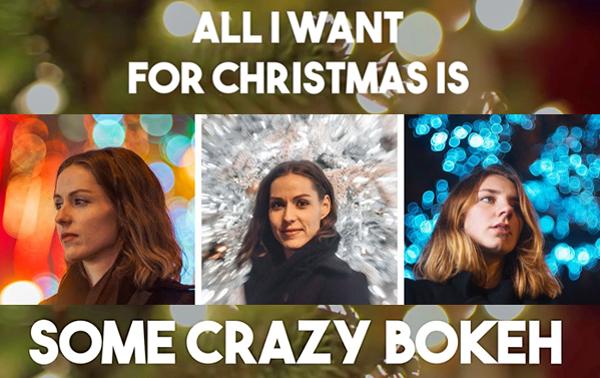 Our favorite weird lens expert Mathieu Stern is back, this time with three cheap vintage lenses that deliver amazing bokeh, aka beautiful background blur. And like all the bargain glass Stern discovers, these lenses can be adapted for use with modern digital cameras.
After deciding that all he wanted for Christmas "is some crazy bokeh," Stern found three lenses that deliver that and more. And while looking at the photos he shot with his bargain glass, you may discover the perfect gift for yourself.
In the video below you'll see several really nice images Stern captured on location with each of the lenses. The cheapest of the three is a Russian MIR-1B 37mm f/2.8 that Stern used to create a wild exploding bokeh effect. He picked this one up for about $35.
The other two lenses include a $47 Russian KO-140M 140mm f/1.8 telephoto projection lens, and a high-speed $94 German Porst 50mm f/1.2 that creates awesome bokeh balls and is perfect for portraits. There's a link in the description beneath the video to a page with larger versions of all the photos.
Your can learn more about vintage lenses on Stern's YouTube channel, and by taking a look at another of his videos we shared with three more bargain lenses that deliver interesting results. Speaking of photo bargains, check out this great Sony camera from a few years ago.

LATEST VIDEO