Camera Bargain Hunter: Sony NEX 6 Mirrorless Camera with APS-C Size Sensor
So that there's no confusion, this story is about a camera that was introduced in the fall of 2012. Like many of the cameras that I use, it's not the latest or greatest—but it's miles above the "good enough" threshold. And it's very affordable in today's secondhand marketplace. The Sony NEX 6 is an outstanding performer and it can be purchased at a true bargain price. Sound interesting?
You can buy a used Sony NEX 6 in very good condition for a price between $200 and $350 (body only). I paid $750 for mine when it first came out five years ago.
Most of my classics were purchased new and have been in use from the beginning. But I'll admit that I bought a few of them when they reached the used market, at a price I could afford, because I'd had a serious hankering for them from the time they were first introduced. It's like skipping a popular movie when it's at the theater and then watching it later on HBO.
Why You Want It
The Sony NEX 6 is a well-built mirrorless camera that is equipped with a 16.1-megapixel APS-C format CMOS sensor. It accepts Sony E-mount lenses natively plus many other brands via adapters. It also can use Sony/Minolta mount AF lenses using a Sony or aftermarket adapter.
The NEX 6 features a 2.3 million dot resolution OLED electronic eyelevel viewfinder and a 0.9-million dot 3-inch LCD that neatly flips 90-degrees for easy low angle and waist level shooting. It has built-in Wi-Fi, a built-in flash and can shoot 1080p HD movies in AVCHD.
It has the key options ardent amateurs demand, including P, S, A and M modes, Raw file format and a programmable Function button. And although it's half-a-decade old, the Sony NEX 6 has some modern, high potency technology. My four favorite advanced features are adjustable D-Range Optimizer, HDR with Auto Alignment, Sweep Panorama and Handheld Twilight.
D-Range Optimizer allows you to control the balance between shadow and highlight areas in a photo—i.e., it helps reduce blocked shadows and blown-out highlights. The HDR function snaps three shots at three user-adjustable exposure increments and automatically aligns them to produce one HDR image. No tripod needed thanks to the Auto Alignment function. Similarly, the Handheld Twilight feature composites a series of shots to overcome low-light situations.
Sweep Panorama is awesome. As the name suggests, you simply sweep the camera steadily through an arc to capture a multi-image panorama shot. Internal firmware stitches the images together seamlessly into a perfect vista.
And it's small! The body weighs a scant 10-ounces and mics out at 4.8 x 2.8 x 1.1 inches (12.2 x 7.1 x 2.8 cm). I keep a set of Peak Design Anchor units on mine so that I can switch easily from a wrist strap to a neck strap. Although it's compact, it's a comfortable handful—particularly with the wrist strap—thanks to the beefy handgrip the houses the battery and SD card.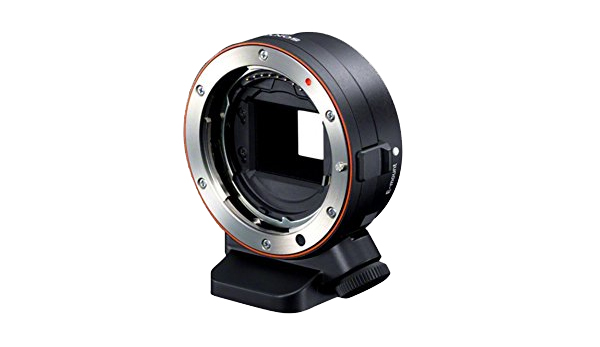 Secret Advantages
Like other mirrorless cameras, the Sony NEX 6 can accept lenses in other mounts. If you have a classic Nikon, Canon or other favorite lens on your old 35mm SLR camera you can use it again—cool, no? For more on this subject, check my story from earlier this year: How to Put Classic Nikon Lenses Back to Work.
Focus with a legacy lens is manual, but the Sony NEX 6 makes it easy thanks to the three-level, three-color Focus Peaking option that shows you when the image is razor sharp. Additionally, the NEX 6 offers Manual Focus Assist. When using MF Assist, the image is enlarged by 4.8 times. You can enlarge the image also by 9.6X. Because the Sony NEX 6 has a very high resolution eyelevel viewfinder, these two focusing aides are supremely effective.
Compared to the earlier and much heralded (and higher numbered) Sony NEX 7, which has a 24.3-megapixel sensor, the NEX 6 has some advantages—in my opinion anyway. The menu is simpler and the control dial arrangement is much easier to use. The flash shoe is ISO standard instead of the legacy Minolta AE Flash shoe that the NEX 7 has. The Sony NEX 6 also has more AF sensors, built-in Wi-Fi and weighs about 10% less. Note that the NEX 7 was Sony's top mirrorless model when the NEX 6 was introduced as a step-down choice.
Performance
All hyperbole aside, the Sony NEX 6 is one of the best low-light performers I have ever used in the compact camera category. It's also excellent in normal lighting conditions. Compared to more modern cameras, the AF may be slower, but it's super accurate. Exposure is right on the mark and colors are bright and faithful. Outfitted with Sony's 30mm f/3.5 Macro lens or the Sony PZ 16-50mm f/3.5-5.6 zoom it's a potent photographic tool.
Downside
The Sony NEX 6 was replaced by the Sony Alpha A6000. The current model in the series is the Sony Alpha A6500. The A6000 has higher ISO top-end (ISO 51200), 24.3-megapixels vs. 16.1, larger buffers for JPEG and Raw files and some speed improvements. Increased megapixel density comes at the expense of pitch, however. Pitch is the spatial distance between pixel sites and partially determines low-light and dynamic range performance on sensors of like size.
The current model, the Sony A6500, costs about $1200 (body only) so the comparison is not rational unless you are swimming in dough.
Bargain Hunter
Welcome to the first of what (I hope) will become a series of articles detailing legacy equipment that can be purchased at bargain prices. Someone once described a bargain as something you don't need at a price you can't resist. That couldn't be wronger. In my book, unless a product is a true value and fulfills a need it isn't a bargain—whatever the price.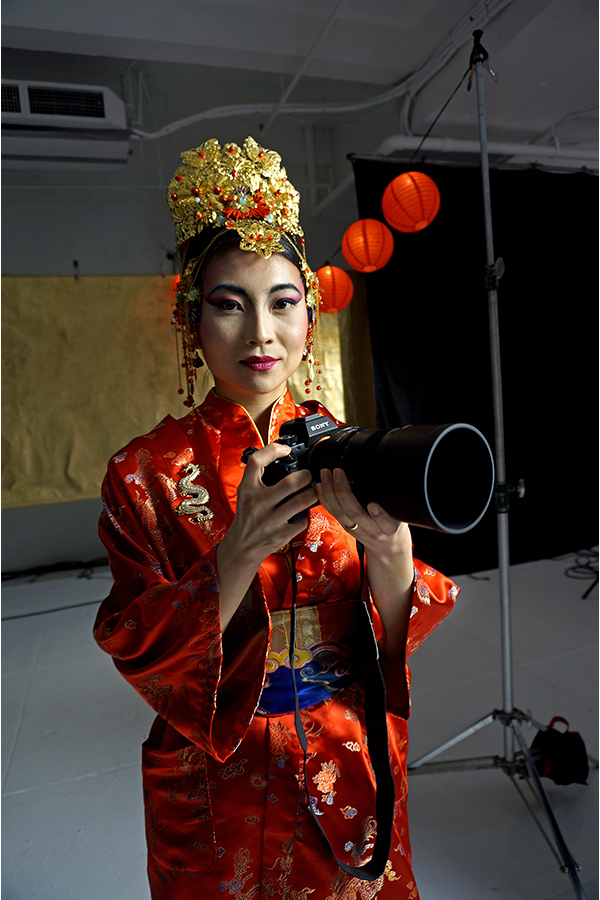 These won't be reviews per se, rather a quick summary of key features and reasons why the product might be a useful addition to your camera arsenal. If you're only into new stuff, that's fine—just remember that new stuff becomes old stuff seemingly in the blink of an eyelash.
Here is a list of a few online retailers who sell used photo products. There are more, of course, and then there's eBay. I have purchased used merchandise from five of these dealers and have been very satisfied with every transaction. If you are seeking a particular piece of equipment I suggest you search all six of these for availability and price.
www.bandh.com
www.adorama.com
www.keh.com
www.natcam.com
www.mpb.com
www.usedphotopro.com
Please leave a comment—here or on our Facebook page—if you'd like to see more Bargain Hunter articles. Thank you.
—Jon Sienkiewicz