These 5 Lightroom Tips Will Get the Absolute BEST Out of Your Photos (VIDEO)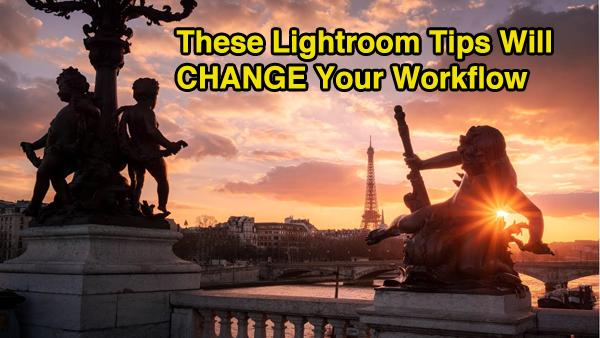 Everyone has a unique approach to editing their images, but some methods simply work better than others. And in this tutorial you'll learn five powerful Lightroom tips that will change the way you process images.
French photographer Serge Ramelli is known for beautiful landscape and cityscape photos. He's also an image-editing expert and credits his processing methods for making his work the absolute best it can be.
In the 13-minute tutorial below, Ramelli demonstrates what he considers his most important Lightroom tips for achieving stunning outdoor images, which is why he's incorporated these specific methods into his workflow.
To demonstrate his tips Ramelli uses an image he shot in Paris that he says is "One of the craziest sunsets I've ever experienced during 50 years of photography." As with this particular shot, Ramelli's work exemplifies a strong use of color, and his easy-to-accomplish Lightroom tips are designed with this style in mind.
Another reason Ramelli's photographs are so compelling is that he pursues his craft through the eyes of a visual storyteller. You should strive to do that too, and this episode begins with a discussion of correcting exposure for the specific story you want to tell.
For an accomplished pro like Ramelli artistry is also important, and in another of his tips he demonstrates how to make White Balance adjustments for maximizing an esthetic effect. And while he always shoots with drama in mind, Ramelli strives for a natural look when editing his work. To that end he illustrates how dialing back on Clarity can really help.
Ramelli's tips also involve how to use Lightroom's Hue slider for better sunset colors, and a few other tools for directing a viewer's eye to the most important aspect of a scene.
After watching the video, take a look at Ramelli's YouTube channel for more helpful tips. And don't miss our recent post with an ultimate Guide to Lightroom keyboard shortcuts that will speed up your workflow.

FEATURED VIDEO