See How Tara Wray Used Photography to Cope with the Pandemic
Tara Wray found a way to turn a personal dark cloud into a hope-filled ray of sunshine for thousands of others. A highly esteemed and award-winning filmmaker and photographer, Tara generously shares some images from her latest book, Year of the Beast, and answers some photography questions for Shutterbug.
After more than a year under self-imposed house arrest because of the SARS-CoV-2 (COVID-19) coronavirus, many of us are having severe cabin-fever attacks. It will all be over soon – we keep telling ourselves – and it will, of course. But in the meantime, things can get a little rough around the edges.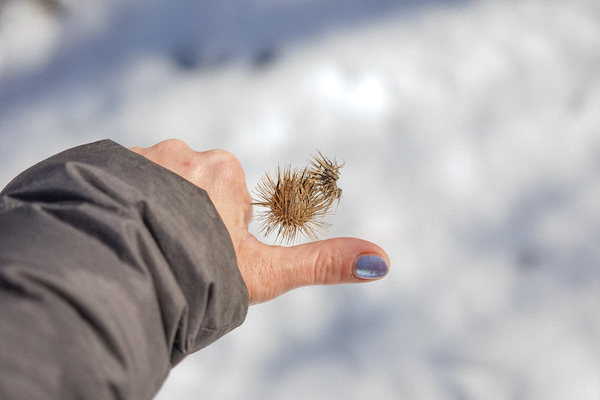 We are all on a personal journey, each and every one of us. Individually we find ways to cope, to endure, to survive. For many photographers, capturing images is the mechanism of first resort. Self-medication via picture taking. Making peace with life's demons via the rapture of visual composition and self-expression.
Photographer/filmmaker Tara Wray recognized the healthy benefits photography provides and parlayed this epiphany into a remarkable collection of work and, more importantly, created a place where others can pursue the same therapy.
Tara Wray is the founder of the Too Tired Project. This not-for-profit arts organization endeavors to assist those who use photography as a tool to salve the toxic effects of anxiety, depression and related struggles by offering a space for collective creative expression. Based in Vermont, USA, the project encompasses a worldwide community of artists participating in exhibitions, panels, workshops, photobook publishing and social engagement.
A very successful creative artist, Tara Wray is a celebrated photographer with scores of exhibits and four photobooks to her credit. Likewise she is a highly-regarded filmmaker who produced the award-winning documentary, Manhattan, Kansas and, along with Josh Melrod, produced Cartoon College.
Her latest photobook, Year of the Beast, was published in 2021 by Too Tired Press.
Much has already been written about the deeper, more psychological aspects of Tara Wray's creations. If you want to delve into those aspects of her work, check out this excellent story that appears on NPR's website. 'Year of the Beast': How Tara Wray Used Photography To 'Process Fear And Uncertainty'.
In the following interview we seek to answer three questions that might be on the minds of Shutterbug readers. Tara's answers are presented here verbatim.
SHUTTERBUG: In the overall scheme of your creative projects, how important is the photo equipment you use? Care to share what brand of camera(s) you mainly use and which lenses?
WRAY: Very important but not in a pixel peeping sort of way. I like the adage that the best camera is the one you have with you! To that end, I always carry my little Fuji X-S10 and the Fuji 35mm f1.4 in my purse. I used to shoot with a Sony A7 and I loved that camera but it felt too heavy so I sold it. I like using old 35mm manual lenses on the Fuji. I have an Olympus 50mm I'm particularly fond of. I had a bunch of the old nuclear Takumars but I went down a rabbit hole on the internet about the radiation in them and sold them all. Now I wish I hadn't. Ha!
SHUTTERBUG: Was there a specific moment when you felt compelled to create the Too Tired Project?
WRAY: There is actually. I was going to the grocery store before picking my kids up from school and trying to figure out how to keep up with the emails I was receiving from people who had seen Too Tired for Sunshine and wanted to share their own photo projects with me, ones they'd made in response to their struggles with depression or other mental health issues. I thought why not create an Instagram where people can engage with one another by sharing photos and stories about mental health. I started it later that day and it took off immediately. Now we're a community of nearly 18k strong. (@tootiredproject)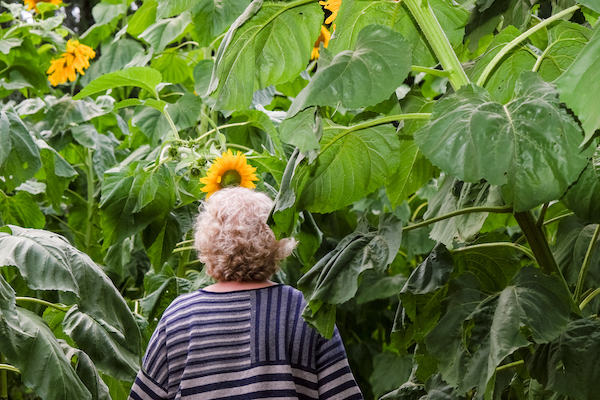 SHUTTERBUG: What advice can you give to our readers who have just spent the past 50+ weeks in semi-isolation because of the pandemic?
WRAY: Not sure I'm qualified to offer any advice, but what I always try to do when I'm feeling anxious or overwhelmed is just pick up my camera and start recording what's going on around me. It's a way to create order out of chaos, a way to feel in control of the uncontrollable, or at least distract you long enough to feel some relief.
You can follow the Too Tired Project on Instagram.
If you are struggling with stress, anxiety, depression or other mental health issues, consult your health care professional for help. More resources are available from the National Institute for Mental Health.
—Jon Sienkiewicz