Social Skills: How 4 Photographers Are Winning at Social Media & How You Can Too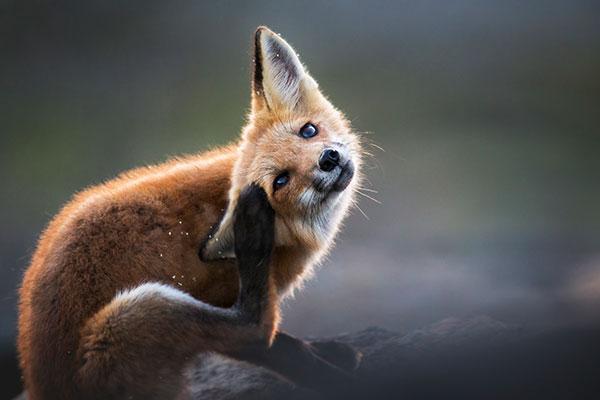 Social media collectively is an interactive medium through which the world shares experiences, thoughts and ideas, music, and, of preeminent importance to the photographic community, visual media. If you're a Hollywood celeb, social media can help shape your career or even define it. If you're a photographer, the picture may not be as clear on first glance. I spoke with four successful pros from across the country to collect their thoughts on how and why they use social media.
Why Use Social Media?
My involvement with social media has largely centered on Facebook, but Instagram has been taking on a larger role after I'd returned to this platform with a new account and a revitalized effort. Still, I had questions, one being, why use social media?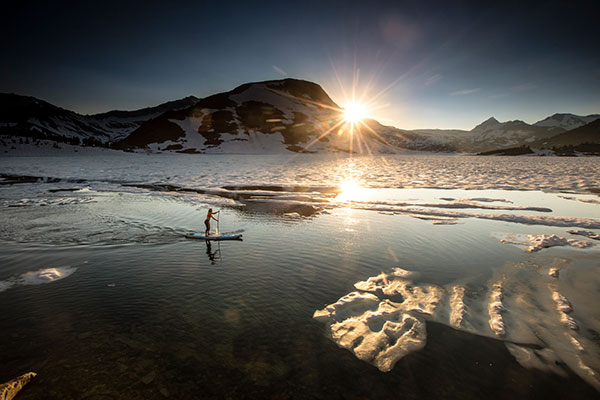 Adventure sports photographer Christian Pondella (christianpondella.com, Instagram: @christianpondella) points out that social media "is a way to get more of your images out there while engaging with a broader audience, and it enables you to showcase your work in ways you weren't able to do in the past through print media." He continues: "It's a great way for me to share images from a photo shoot that no one had seen before. Now these images have new life."
Cultural documentary photographer Ira Block (irablock.com, Instagram: @irablockphoto) goes even further, emphasizing, "It's the new way to communicate with your images. It fills the void that was magazine publishing." He adds: "Photographers are using social media as a way to get more assignments and jobs. Your work gets noticed on social media, and clients use social media to find photographers." Block is also using social media to promote his new book, Cuba Loves Baseball: A Photographic Journey, with a foreword by famed sportscaster Bob Costas. He also created a special Instagram account to promote the book: @cubalovesbaseball.
Wildlife photographer Chris Brinkman (www.chrisbrinkmanphotography.com, Instagram: @brinkmanph) uses Instagram to expand his photographic career in a different direction. "I do some portrait work as well. And I've used it to connect with some of my portrait customers." But which images? "Wildlife. They like the eye contact in my wildlife portraits." But Brinkman also uses social media to keep a running dialog of his trips, sharing experiences through images practically in real time.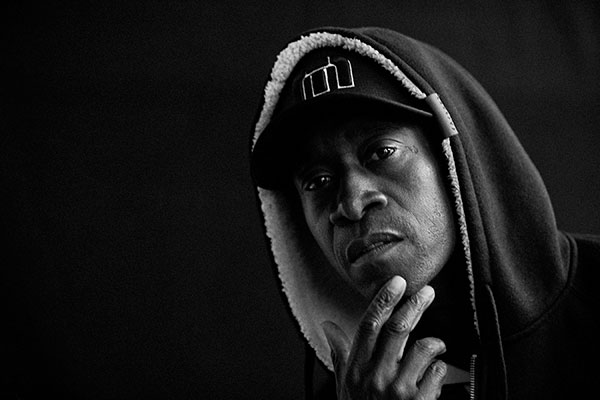 Portraitist Bil Zelman (bilzelman.com, Instagram: @bilzelman), who describes his work as "emotive and passionate people photography," offers a contrasting viewpoint. "Social media is not really where I get my jobs. Social media is where I maintain relationships." He adds: "I can't do everything. I already work 50 hours a week on average," noting that focusing on social media simply detracts from his day-to-day. However, he was quick to add that social media, especially his Facebook account, does have relevance. He posts on Facebook when casting for talent. And recently he'd been looking for a canoe for a photo shoot. A Facebook friend came through with a loaner canoe, at no charge. "Within 24 hours, someone had reached out to me."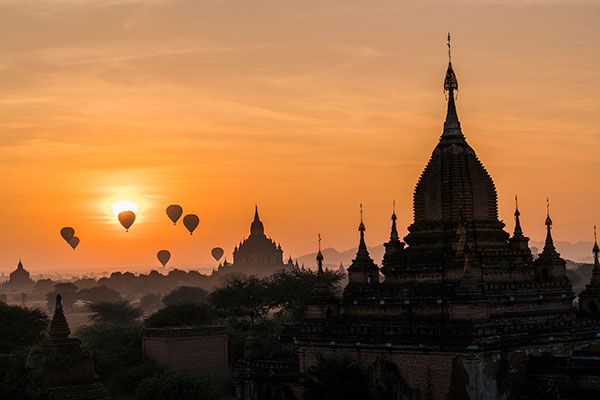 Which Social Media Platforms Do You Use?
When it comes to social media, we photographers have to decide which platforms we'll use and how we'll use them. Clearly, each platform has its strong suit. As a photographer, that choice often comes down to Instagram and Facebook, and for the pro videographer that may extend to YouTube and Vimeo. Twitter, while of greater value to celebs and certain politicians, is of questionable value to photographers, and decidedly not a vital part of the picture, according to the photographers I spoke with.
Zelman uses his Facebook account "to share exciting new projects before I release them to the public. It keeps people excited about the work I'm doing. It also keeps me creating new work to post. What's more, I do a lot of fine art projects that don't get seen by the commercial world. So it's a great outlet for me, to show that work to people who might not otherwise see it. I also use Vimeo to promote my directing and motion work."
With regard to Instagram, Zelman candidly observes: "I've never liked Instagram because my work involves subtlety of expression. I always felt that showing my work in a little 2x2-inch square was a letdown. However that's where I let the general public have a little peek into my life, letting them see what it might look like to be behind the scenes on a photo shoot. I tend to post a lot of celebrity stuff on Instagram because people enjoy seeing that as opposed to it just being a repeat of my regular portfolio."
While Block, a National Geographic photographer, also uses Facebook, his social media presence is strongest on Instagram, with a worldwide following of over 300,000. "For me it is a showcase for my images, though at times it does let clients know what part of the world I am in." He adds: "Any image I put on social media has to be a 'real' photograph, I don't use it to show people what I had for lunch. I take it very seriously."
Social Media Strategies
Block has a specific strategy when it comes to social media, using one platform to highlight his feeds on the others. He calls it "cross-pollination." In nature, cross-pollination strengthens a species. In social media, it reinforces your presence on each involved platform.
Both Brinkman and Pondella focus their efforts on Instagram, with Facebook taking a backseat. Admittedly, Pondella would prefer to spend his time doing other things, succinctly observing: "I believe social media is a disconnect from living life."
Brinkman in particular regularly analyzes his followers' responses. "Because of the way the media works, people scroll through images quickly and only certain things will pop out in that feed." So how do you make images "pop out"? He explains: "I keep track of who looks at my photos. When it comes to gaining new followers, I've found they're drawn to images that stand out, those with a very clean background. For example, a silhouetted or isolated subject that draws them in quickly."
It's worth noting that each photographer I spoke with looks at social media as an adjunct or complement to a commercial website, not a replacement. As Block points out, "You need both. If a client finds your work interesting on Instagram, they're more likely to go to your website to see more in-depth images."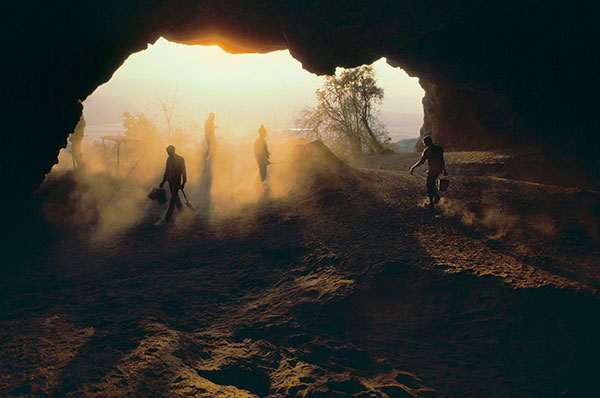 Those Nasty Algorithms
Block recommends one surefire way to get new followers: "You do get more traction when you follow other photographers." But there is a caveat: As many have observed, both Facebook and Instagram have instituted new algorithms that have the untoward effect of directing users to certain accounts and steering them away from others, even among your followers.
"You can definitely tell there are some new algorithms in effect," Brinkman observes. "You don't get as many followers as you used to. The reach isn't there." His solution? "Continue to actively interact with other accounts that you're following."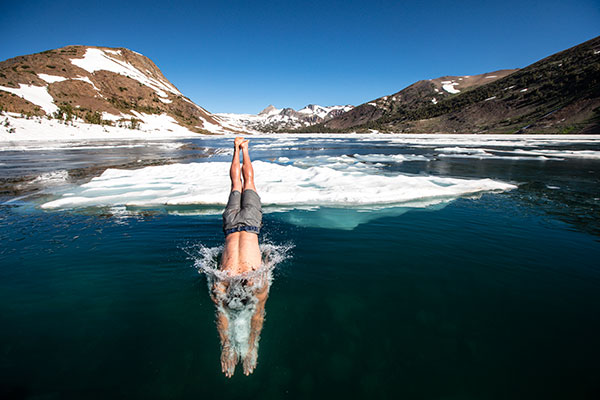 Block concurs: "One of the ways to help broaden your audience is by interacting with other people. So I follow other photographers. I 'like' their images. I'll comment on them, and, if people write a comment to me, and, if it's something I can answer, I will answer that comment. Interaction with other people does help broaden your market."
Social media has become both the boon and the bane of the photography world. It may involve a serious commitment in time and energy—resources you'd prefer to devote to being more creative, but if you don't put yourself out there, no one will know you exist, or at the very least, they won't know what you're up to at the moment. We've seen how several pro photographers use it to advantage. These are solid jumping-off points that will help us land with both feet on solid ground.
Jack Neubart (jackneubart.com, Instagram: @pixelperfexion) has authored numerous books and articles on photography over the years.