Sigma's APO 70-200mm f/2.8 EX DG Macro HSM
The lens is what we are currently calling a "dual-platform" optic, offering full coverage for 35mm cameras and full-frame D-SLRs, and of course whatever multiplication factor your sensor imposes on the focal length in your D-SLR. Included is an HSM (motor) which in all cases was silent and swift throughout our tests. The quality of the build is both internal and external. Inside are two extra low dispersion and two special low dispersion glass elements, of which there are 18 in 15 groups, which contribute to reduction of chromatic aberration. There's also enhanced multi-coating that reduces ghost and flare, an important matter in digital imaging.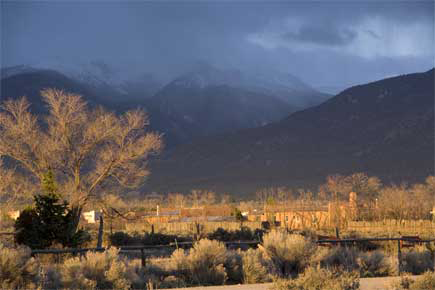 The contrast, sharpness, and dazzling image quality, of course aided by New Mexico light, was evident in almost every shot we took. In this sunset shot the lens aided in bridging the gap between the ground, lit by horizontal rays of the sun, and the glowering mountain. Exposure, locked on the brighter ground, was f/8 at 1/125 sec at ISO 320; focal length was 148mm with rig mounted on a Gitzo 2227 carbon-fiber tripod with a Gitzo 1276M ball head. And yes, this is a "straight" unaltered shot of a typical New Mexico sunset.
All Photos © 2007, George Schaub, All Rights Reserved
The lens was tested in all manner of light with and without a tripod mount (of which there is a collar on the lens itself) at various apertures and shutter speeds. We found that it is more than a serviceable companion for those who enjoy shooting in the tele-zoom range. We shot with a full-frame Canon EOS 5D, but could have also used it with ease on our other camera body on the trip, a Canon EOS 30D. That's one of the real attractions of the lens, the ability to switch from full frame to APS-size sensor, and carry one lens for both.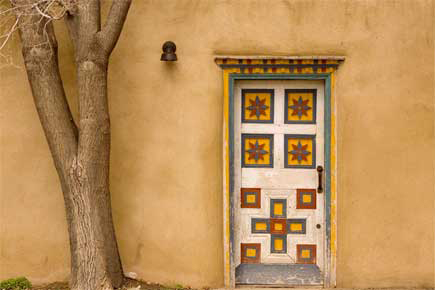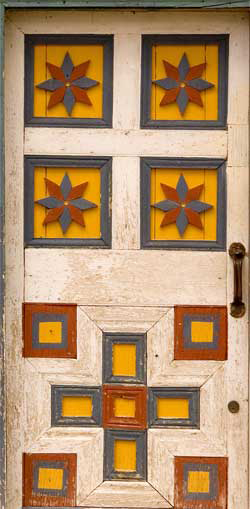 This shot was exposed at ISO 320 at f/13 and 1/200 sec handheld. Focal length was 100mm. Detailed crop shows crisp and sharp results typical of this lens; minimum aperture is f/22, so f/13 is a good aperture with which to shoot.
While there certainly are cheaper tele-zoom lenses in this range, few offer this class of glass, speed, and build. We were very satisfied with sharpness at all focal lengths, and while camera shake is always an issue at the longer settings this is hardly the fault of the lens, but with shooting technique. Used on a full-frame 35mm SLR or D-SLR the lens yields a comfortable range for most travel and some sports photography. Used with a smaller sensor D-SLR you might get up to 320mm on the long end. In either case the contrast, sharpness, and lack of flare and color "glitches" made this a most estimable travel companion.

For more information, contact Sigma Corporation of America, 15 Fleetwood Ct., Ronkonkoma, NY 11779; (800) 896-6858; www.sigma-photo.com.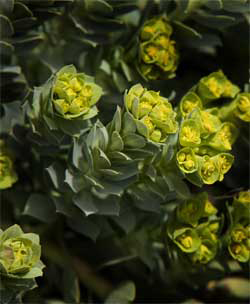 The versatility of this lens is enhanced with a "Macro" designation, which means close-focusing ability of about a meter (39") at all focal lengths. This means you can get in tight without fear of your own shadow crossing over the frame. Exposure was f/8 at 1/250 sec at 200mm focal length.
Equipment Used
Our tests were done with a Canon EOS 5D loaded with a new SanDisk 16GB Extreme III CompactFlash card, the highest capacity card on which we have ever recorded images. The card worked quickly and flawlessly, and even with the 36MB plus files for each shot (we shot raw + small JPEG) we always felt that we had a day's shooting ahead of us even without downloading the card. To aid in that process we used a SanDisk Extreme III USB 2.0 Card Reader, which did the job at about 1GB a minute (!) by our unofficial estimates into a MacBook Pro laptop.

FEATURED VIDEO