Pulitzer Prize-winning photojournalist brings her amazing, true story—and images—to the Sundance Photographic Workshop
© Martha Rial/Pittsburgh Post-Gazette, All RIghts Reserved
Before ever setting foot in Africa, Martha had to overcome the resistance to her proposed 9,000-mile journey from editors at the Pittsburgh Post-Gazette. She prevailed with an argument based on the dramatic eyewitness reports from her sister, Amy, a health care provider based in the refugee camps.

Upon her return, the newspaper published 45 of Martha's photographs in a special section entitled "Trek of Tears." The images and article can be seen at http://www.post-gazette.com/rial/.

Her remarkable efforts earned Martha the 1998 Pulitzer Prize for spot news photography. She also won the first Scripps Howard Foundation National Journalism Award for photojournalism. Today, Martha is a staff photographer for the St. Petersburg Times.
Haiti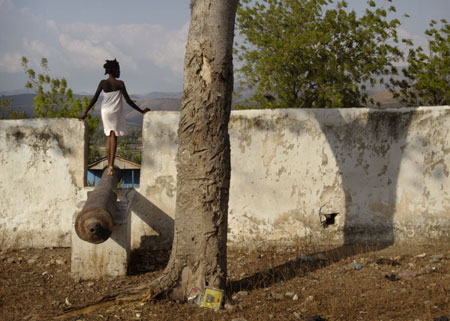 © Martha Rial/Pittsburgh Post-Gazette, All RIghts Reserved
Ms. Rial brings her amazing story to The Sundance Photographic Workshop, November 8-12. In her only workshop appearance of the year, Martha will conduct a class entitled "Storytelling with Images" and show participants how she uses documentary photography as a tool for exploring and exposing critical social and human issues. She will also provide tips for building sound relationships between photojournalist and subject and will encourage students to tap the power of their personal vision.

About the Sundance Photographic Workshop
The Sundance Photographic Workshops are conducted at the Sundance Resort, the artistic, cultural and recreational community founded in 1969 by actor Robert Redford. The resort was recently voted #6 among U.S. resorts by Condé Nast Traveler -- and #1 among mountain resorts. It also served as the original home for the renowned Sundance Film Festival before its growing fame dictated its relocation to nearby Park City.
View of Mt. Timpanogos from Sundance Resort
© Susan Spaeth, All RIghts Reserved
Nestled discreetly in the foothills of Mt. Timpanogos, the Sundance Resort is crafted to preserve the area's breathtaking, rich environment, while providing world-class accommodations for workshop participants.
The resort's relaxing, picturesque setting offers the ideal--as well as inspirational--backdrop for the Sundance Photographic Workshops. Classes are held in Sundance's spacious function suites, as well as in field excursions to capture outdoor, nature and wildlife photographs. Small class sizes enable numerous opportunities for one-on-one instruction and daily courses are complemented with after-dinner presentations of instructor and student photo portfolios.
Rehearsal Path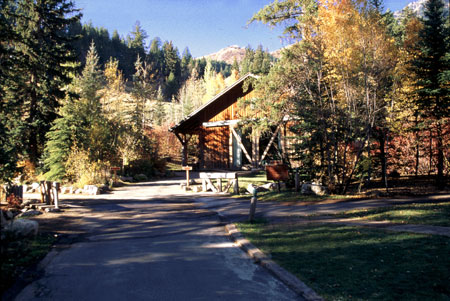 © Susan Spaeth, All RIghts Reserved
The all-inclusive fee includes comfortable lodging in private mountainside cottages, as well as a complete meal plan that includes gourmet dining in The Tree Room, recipient of the prestigious AAA Four-Diamond award and the Wine Spectator award.
Complete course descriptions and registration information for the November 8 -12 workshops are available at www.sundanceworkshop.com. For more information, contact Hilary Cole at 978-468-1141, 800-287-1977, or hilary@sundanceworkshop.com.

FEATURED VIDEO