Profoto ProDaylight 400 Air and ProDaylight 800 Air
Profoto is proud to introduce ProDaylight 400 Air and 800 Air.
ProDaylight 400 Air and ProDaylight 800 Air are Metal Halide based continuous light sources, which are dedicated to work with most of the existing line of Profoto's Light Shaping Tools. The powerful Metal Halide lamp provides daylight or color temperature, which is ideal for many photo and video shoots.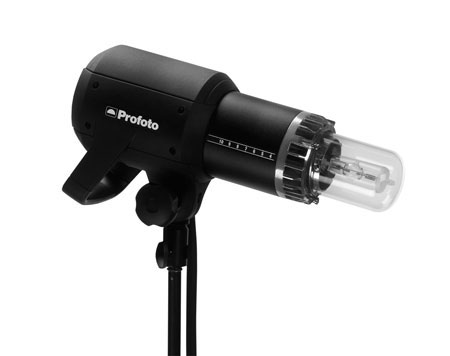 Thanks to the higher efficiency and light quality of Metal Halide technology, ProDaylight units can provide an ideal light for your HD videos. In addition, ProDaylight units are equipped with a state of the art cooling system which is designed to eliminate noise. Designed for heavy-duty use, the new ProDaylight's metal housing, ballast, and all components are solid, reliable, and withstand even the most demanding shooting situations. ProDaylight units also have built-in Profoto's "Air" radio remote capability, which gives the user the capability to activate or deactivate and dim 50% of the light. By using Profoto's Studio software, a user can create and coordinate multiple lighting setups, which includes numerous units of flashes and continuous lights from the computers.
Flicker-free electronic ballast with control of ballast frequency enables user to use ProDaylight in low frame to high frame rate video shoots.
ProDaylight is designed to produce higher efficiency and light quality for photographers, videographers, and cinematographers.
Deliveries of ProDaylight start beginning of December 2010

LATEST VIDEO