PhotoPlus Expo Recap: New Gear and Software from Epson, Mylio, DxO, Think Tank, LG, Canon and More!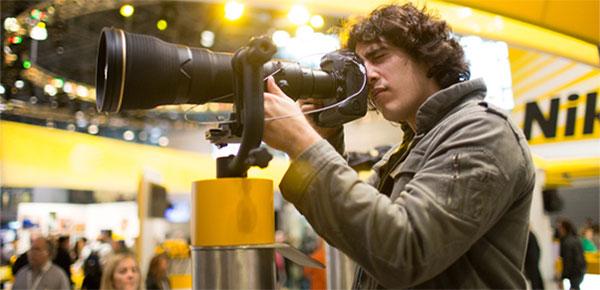 PhotoPlus Expo in New York City may not have featured as many blockbuster photo gear announcements as photokina in Germany had last month but there was certainly an ample amount of interesting new gear and software at the show.
Shutterbug was out in force at PhotoPlus, which filled the Jacob Javits Center in Manhattan with a boatload of cameras, lenses, tripods, photo bags and assorted accessories. In case you missed our coverage last week, here's a breakdown of all the major photo news at PhotoPlus with links to the original stories for more information and images.
Mylio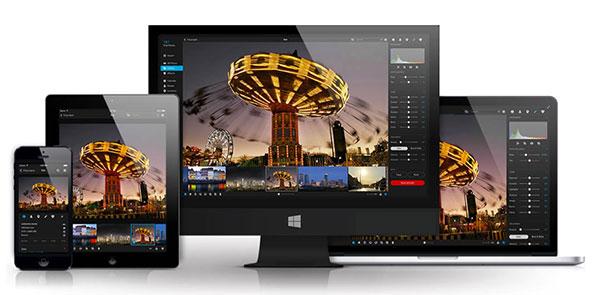 Mylio made, perhaps, the biggest splash at PhotoPlus Expo in announcing its promising new photo management system that's designed to help photographers organize and edit their images across several devices – i.e. desktop computer, tablet, smartphone etc.
Shutterbug is currently testing Mylio so look for an upcoming review on this sweeping new photo organizer/editor that's already generating a lot of buzz.
Epson
Epson also turned a lot of photographers' heads at PhotoPlus Expo in announcing the new Epson SureColor P600, a 13-inch, 8-color professional photo printer. Check out our first look review of the P600 here.
Epson also debuted two new photo scanners at the show: the Perfection V800 and V850. When we asked Shutterbug's readers on our Facebook page whether they still had photos, slides and negatives that needed scanning, they responded with a resounding "Yes!"
Canon
In the weeks leading up to PhotoPlus Expo, Canon unveiled two new high-end video products, which the company was showing off for the first time at the show. The new Canon EOS C100 Mark II is the second generation of Canon's lower-end, professional Super 35mm 8.3-megapixel cinema cameras and includes several key new features.
Canon also unveiled a massive zoom lens for cinema cameras. Called the CINE-SERVO 50-1000mm T5.0-8.9 Ultra-Telephoto Zoom lens, Canon is hailing it as the "world's longest 4K ultra-telephoto zoom lens" for large-format, single-sensor cinema cameras.
LG Electronics
Speaking of 4K, LG Electronics is also trying to turn photographers and video-makers on to the glories of Ultra HD with its new Digital Cinema 4K Monitor, which made its debut at PhotoPlus.
The 31-inch, 4096 x 2160-pixel display is retailing for $1,399.
DxO Labs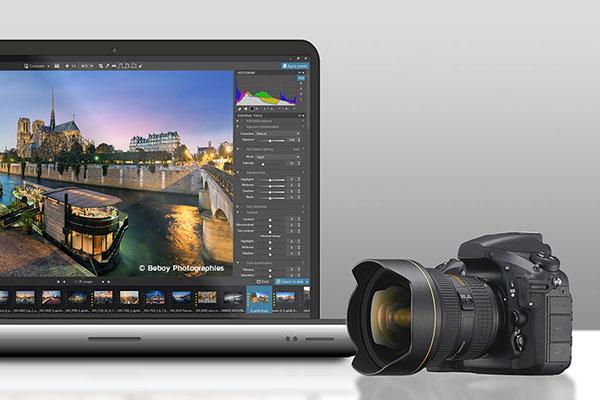 In software news, DxO Labs launched the latest version of its Raw convertor/editor/organizer at PhotoPlus Expo: DxO OpticsPro 10.
Most notably, DxO OpticsPro 10 adds the new ClearView feature that's designed to reduce atmospheric haze in images.
Freefly Systems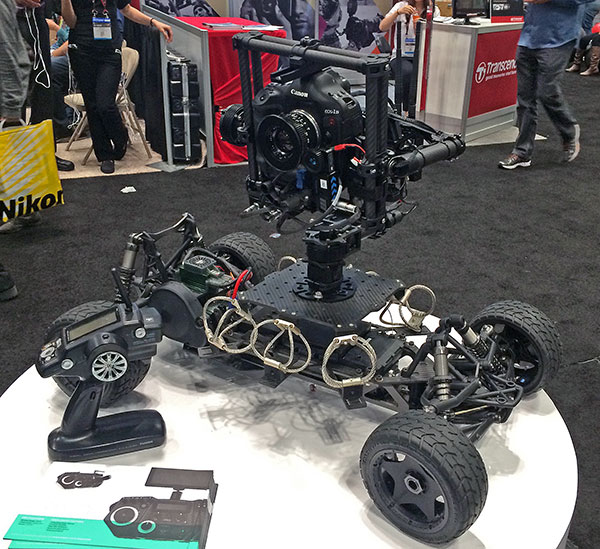 One of the cooler (or geekier, depending on your perspective) imaging products being shown off at PhotoPlus Expo was a high-performance, remote-controlled car designed to help shoot high-speed tracking video.
Called the Tero, the miniature vehicle is being sold by Freefly Systems, which created the vaunted 3-axis MoVI stabilizer camera gimbal.
Think Tank Photo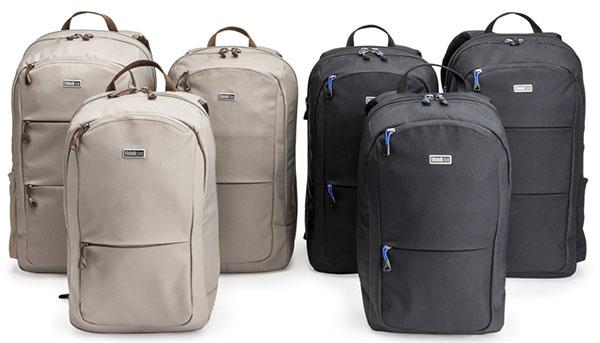 And last, but not least, Think Tank Photo unveiled a collection of new bags for mirrorless cameras at PhotoPlus. The new Perception series are Think Tank's smallest and lightest backpacks. Think Tank also announced the release of a new size to its Digital Holster line-up: the Digital Holster 5.

FEATURED VIDEO