LG Debuts 4K Digital Cinema Monitor for Photographers at PhotoPlus Expo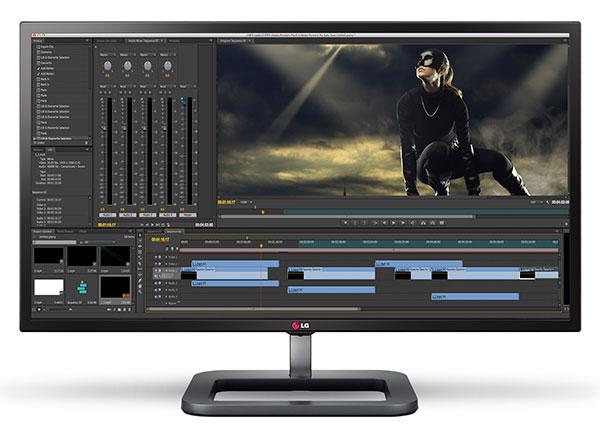 One of the more interesting product debuts at PhotoPlus Expo came from a company not traditionally associated with photography. LG Electronics launched its new Digital Cinema 4K Monitor (31MU97) at the show, hoping to further turn on photographers to the splendors of Ultra HD imaging.
LG's new 4K monitor, which went on sale this week, was drawing a lot of interest from photographers at the show, though the price tag made some do a doubletake. The 31-inch, 4096 x 2160-pixel display is retailing for $1,399.
But for those photographers who recently purchased, for instance, a Sony A7S or Panasonic GH4 and want to edit and review to their 4K video footage in all its glory, LG's new 31MU97 display might be worth it.
This 16:9 monitor can display over 99.5 percent of the Adobe RGB standard and offers 10-bit color depth supporting more than one billion colors. In a demo of the monitor we saw at PhotoPlus, images and videos looked incredibly sharp and rich in color, giving them an almost 3D quality.
According to LG, the Digital Cinema 4K Monitor is hardware-calibration-ready and also features Dual Color Space, LG's True Color Pro calibration software. The 31MU97 employs LG's IPS panel, which is designed to provide accurate color without washout at wide viewing angles. The monitor has two HDMI ports, a DisplayPort and a MiniDP as well as three USB 3.0 ports.
More details on the Digital Cinema 4K Monitor (31MU97) here.

FEATURED VIDEO