Photography For The Music Industry; Not The Same Old Tune Page 2
Bettie Grace Miner: Concert promoters became aware of my work through the artists' portraits, exhibits at jazz venues, prints, and a self-published book collected by fans. That visibility led to commissions for music festival posters for numerous events. The poster art was used for advertising and merchandise produced for sale at jazz and blues festivals.

Radio stations and magazines were introduced to my work through these events and I created revenue share programs and trades for advertising with them. Charities often do music festivals to raise funds, which gets lots of promotion and the artwork created for those events gets a lot of exposure. I exhibited my work at the festivals and other events, introducing my imagery to fans; they would then buy prints and get them autographed by the musicians. The artists would put the images on their websites, which would then get picked up by magazines, other websites, and used in interviews and public relations. That exposure would bring my work to the attention of record labels and the resulting CD covers would bring additional exposure to the entire music industry. It's a networking dream.
SB: What have been the biggest changes you've seen in music industry clients?

Paul Natkin (http://natkin.net): When I started 30 years ago there were dozens of magazines featuring musicians—mostly location photos. In those days it was relatively easy to get access to any venue. That access was truly the key to finding and keeping clients in this industry. When you built up a sense of trust with any of the music industry players, you could make a phone call and have an all-access pass waiting for you at the door.

This access helped photographers become part of the process, the process of the selling of the music. For example, when I got a call from the publicist for Bruce Springsteen at the beginning of his career they told me to "shoot everything you can and get the images published everywhere you can." So they brought me in for his first video ("Dancing in the Dark") and his first concert in St. Paul. I already had a contact at Rolling Stone magazine from a photo shoot with Prince and was able to sell those images there, as well as to magazines all around the world. Publicists and musicians wanted me to shoot because I could get the images published; my access increased the publicity value to the band. And because I retained my copyright and sold usage, I can still make money today off these older images.

There are two problems today: there are far fewer magazines to sell to and publicists bar access to the artists. But lack of access is really the biggest problem and is choking off the freelance photographer and most of the creativity in the process.

As an example, this change to the photographer's access has been to cut back from shooting the entire concert at stage front to only the first three songs from the soundboard, and finally to shooting from the back of the room for the first 30 seconds of the concert. That produces boring, static, and mediocre images.
Photos © 2010, Paul Natkin, All Rights Reserved
Today, the industry will never get back on its feet unless there is some effort to create change at the venue access level. The venue will toss you out after shooting for 30 seconds or three songs unless previous and tedious special permission has been granted just to you. It used to be that you got photo passes, now they just let you in the back door, escort you to the shooting position, and then escort you out. This is insane. The idea of the venue dictating access to the musicians is crazy. Today, the band has to specifically ask for a policy change to allow the photographers to stay and shoot. Because if you can't take the picture of them, you can't sell the picture for them.

One way I make money today is to be hired up front—in advance of any concert tour—to create hundreds of images for the talent. They select the images they want then buy unlimited rights for lots of money and then they dole out the images very carefully and deliberately to the magazines.

After a heart-to-heart talk with the late Jim Marshall, I decided to take a stand and not take on a gig unless I could shoot the way I wanted. Immediately I lost 90 percent of my business! But the 10 percent of clients who kept me on are in it for the images I can create, not the standard, mediocre shots everyone else gets.
SB: What have you found to be the most effective self-promotion methods?

Christopher Winton-Stahle: Direct mail to the labels is an option. You can get a full list of such firms through ADBASE or Agency Access. These are directory services that build mailing lists and they both charge by annual fee. Periodic e-mail blasts are an option as well. I've connected with a few bands and musicians through social media which has worked fairly well for lower-profile artists. I'd say to focus on doing good work, get your name out there through your website, social media, direct mail, get to know the artists, talk to the magazines, build relationships with managers and labels, show your work in a non-stalker creepy way, and let the powers that be know that you're interested in working with them but don't come across as being "too hungry." If your work is good then it will speak for itself, but it is up to you to get it in front of the right people and it's up to you to find the people who you connect the best with.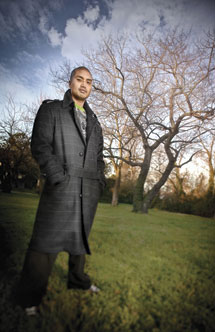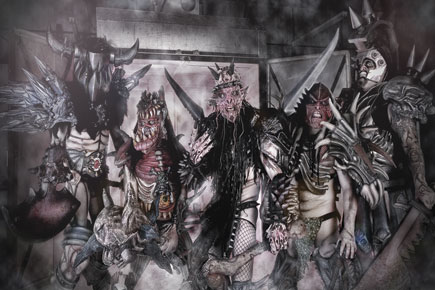 Photos © 2010, Christopher Winton-Stahle, All Rights Reserved
Greg Watermann: Word of mouth and reputation in the industry are vital marketing tools. That's really the only way to move up in entertainment. It's not possible to get the clients I have now by cold-calling or drop-offs. Do photography that blows them away and be very easy to work with. Trust is very important also. I'm oftentimes in sensitive situations with a camera in my hands and the artist has to trust that I will do the job professionally.

Bettie Grace Miner: Exhibiting and networking at major music events, through word-of-mouth referrals, and my website and e-newsletters. I have never done any traditional advertising, yet I get sales and website hits from all over the world. Through that marketing I developed a database of clients, customers, and music industry VIPs. Each month I send an e-mail newsletter with exhibits, new releases, news, and other thoughts to keep in touch and keep me in the front of their minds. Within days of doing a newsletter, I always get some kind of assignment, commission, or sale, even if it's not related to the newsletter content.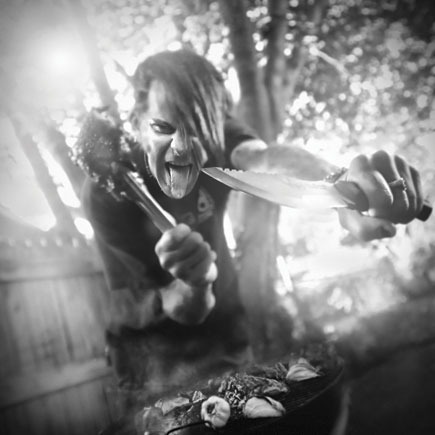 © 2010, Christopher Winton-Stahle, All Rights Reserved
David Alan Kogut: Now with Facebook and other social-marketing options the world is your oyster. I have gotten clients from Europe, the US, and Canada from Facebook. I joined the New York City Friars Club 10 years ago as a way for me to be around activities and events and get to be known for what I do. I also used other skills such as fine art painting, art direction, and graphic design to get in the "inner" circle.

Today, I offer the same services. For example, I shot the Gin Blossoms (both still and video); I interviewed the band and designed their latest CD. I also created web pages to promote them. So basically the idea is to offer as many things as possible to your clientele to keep them coming back for more.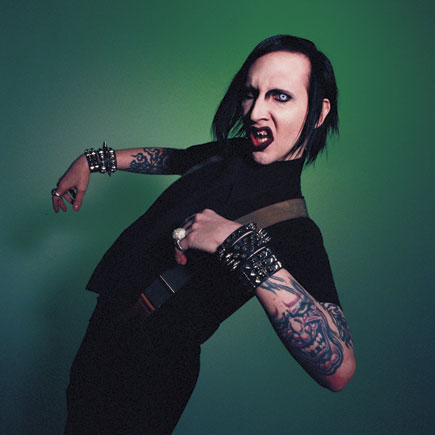 © 2010, Greg Watermann, All Rights Reserved

LATEST VIDEO