Photographer Captures Beautiful Aerial Footage with a Canon 5D Mark III on a DIY Drone (VIDEO)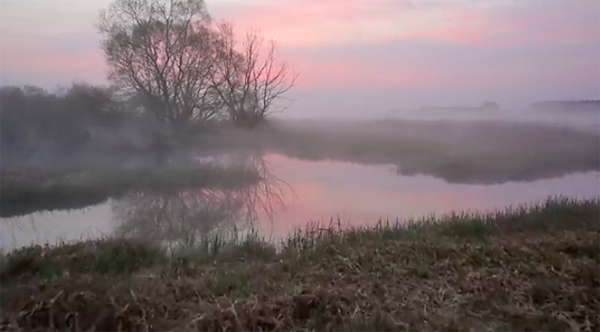 What happens when you mount a full-frame DSLR on a custom-made drone and fly it over a picturesque valley in the Polish countryside? Photographer Miron Bogacki built a heavy-duty drone to find out, and came up with this beautiful video.
Polish photographer Bogacki has been making his own drones for five years and had to come up with a powerful octocopter to handle this assignment, given a takeoff weight of up to 33 pounds with the EOS 5D Mark III and lens attached.
In the following photo of Bogacki and his DIY drone, you can get an idea of the size of the powerful octocopter
The gorgeous video below was made in Northern Poland over the Valley of Drwęca. As you can see on Bogacki's website, he's a very accomplished still photography as well.

FEATURED VIDEO