Photo Books: Is Self-Publishing An Option?; Four Photographers Share Their Book Knowledge
These days every photographer and would-be writer has the ability to publish their own book. When you take it beyond the vanity press level, and look at it as a business venture, there are numerous pitfalls and considerations to be taken into account before you take the leap. To gauge the activity in this market, we talked to a number who have gone down the publishing road.

Al Argueta (www.alargueta.com) is a writer/photographer and a guidebook writer at Avalon Travel. He started with a travel guidebook on Guatemala and recently published the second edition.

He is also working on a guidebook about Texas.
Photos © 2010, Al Argueta, All Rights Reserved
Bill Dobbins (www.billdobbins.com/index-more.html) started specializing in capturing the sculptural qualities of muscular female athletes for magazines, then moved into the book publishing market. His first photo book, The Women: Photographs of the Top Female Bodybuilders, sold more than 45,000 copies. The publishing firm TASCHEN saw his photos on exhibition in a gallery and offered him an opportunity to do a second photo book, Modern Amazons. He is now working on his third book.

Daniel Milnor (www.milnorpictures.com) comes from a photojournalism background and telling stories is his natural style. He enjoys working on long-term personal projects that, due to their length and depth, are best suited to the book publishing market.

Brian McLernon (www.brianmclernon.com) is a long-time Canon shooter and was approached by book publisher Wiley to write a digital field guide on the Canon EOS 5D Mark II. He had already been blogging for a few years so book publishing seemed like a natural progression.

Shutterbug: Self-publish or find a book publisher? What are the pros and cons of each?

Bill Dobbins: When I did my first photo book in 1995 the technology for self-publishing was not what it is today. Today, it is so easy to design your own book with InDesign or Quark that I am working on a new book. I will do the design and layout myself and plan to integrate text into the book in an unusual way. Once I have the book or much of the book finished, I will have a copy printed to find interest from a major publisher or simply output the book as a PDF.

In general terms, whether you are talking about books, films, or music, the more of a finished product you can present to a potential buyer the better deal you are likely to get. With just a "proposal" buyers don't know exactly what they will be getting and so are likely to be more cautious.

Overall, you need to determine whether or not there is a wide market for your book or not. If there is, you have a good chance of finding a publisher. If not, you are probably better off self-publishing through one of the companies that print books in limited runs at reasonable prices.

Daniel Milnor: I would love to do a book with a publisher. The photo industry is loaded with great publishers, from Steidl and Chris Boot to Radius and Twin Palms. The quality, style, and range of books they can create are astounding. Throw in the idea of working with a full-time book designer, pre-press experts, etc., and you have the ingredients for something great.

However, as photographers we have to be honest, brutally honest, with our work. You have to ask yourself, "Why does my work make sense for this particular publisher?" I think today, because our lives are in perpetual high-speed mode, many photographers do one shoot and think, "OK, now I guess I should do a book." Well, a good publisher sees right through that. A good publisher wants to see depth, time, and a cohesive body of images. This doesn't happen overnight.

In my case, the one body of work I spent time submitting to publishers was greeted with all positive reviews, but when it came down to my out-of-pocket cost for a small number of books, I felt I was put in a position I didn't want to be in, in terms of marketing the book. My experience pointed me in the direction of self-publishing, and also made me realize that most of the projects I work on have little to no interest for the mainstream publishers. I don't see this as a bad thing.

When you show work to a publisher, they will consider not only the work, but also the audience, how to market the material, the timeliness, the book size, the materials, where it will be printed, and so forth, so there is so much beyond the actual photography.

A great book is far more than just the sum of the parts. I would consider myself a boutique photographer, so self-publishing is perfect for what I do. I work on my own time, in my own method, and create the book the same way.

I think the risk with self-publishing might be trivializing the idea of doing a book. If you are serious about making a self-published book you have to learn how to edit your work, how to design, how to write. I've made a lot of books, and many of the early books are simply not great. I rushed things, perhaps, and didn't value the design process. I hope that my books are getting better. I'm taking more time, printing single copies, and studying what I like and don't like before releasing them.

SB: If you are looking for a publisher, what do you recommend are the best ways to find good prospects and how do you approach them?

Daniel Milnor: Each publisher tends to publish certain types of books and you should know if your work is a fit or not. You should also study what books the publisher has done in the past. If your target publisher just printed a book on New York City, then perhaps your body of work on New York won't be right for them, or at least not the right timing. I also meet with publishers who are attending a photo-related event, so I can see all of them in a short time.

I think working with a great book designer is mandatory. I was recently able to spend some time with Bob Aufuldish, a San Francisco-based designer, who really opened my eyes. He is so knowledgeable and the photography books he has helped create are simply fantastic. He also gave me a further understanding of how the publishing process works—timelines, expectations. I can say the same about spending time with Darius Himes of Radius Books.

In terms of the approach, you must decide for yourself as this seems to be a gray area. Certain publishers like seeing a mockup or maquette (author's note: a maquette is a small scale model or rough draft of an incomplete work). They want to see the photographer's vision of the book. Then other publishers might not want to see the maquette. They might want to create the style entirely on their own and not have anything to change their impression or their vision of the material. One of my favorite photographers takes a box of prints to her meetings; something I've personally heard several publishers say is not what you are supposed to do. She has done 12 books in 15 years and her first book went to 41 publishers before it was picked up!

I think it is also a great idea to try and get your work and books into the hands of the right people, collectors, and collections. Strategic partnerships can be extremely beneficial. I just donated a book to the Indie Photobook Archive.

Bill Dobbins: Go to a bookstore or to Amazon or Barnes & Noble online, find books that are like the one you want to do and approach those publishers. In practical terms, the best way to get published is to find an agent who is aware of the whole field and understands which publishers are most likely to be interested. Even when approaching an agent it's a good idea to have more than just a proposal so I'd recommend creating a demo through a service like iPhoto or Blurb. This is also a good idea because publishers can sometimes decide on a design or format different from what you have in mind. If you give them an example of your design idea they will be more likely to go in that direction.

Brian McLernon: Pick something you love and write about it from a photographic point of view. I love photography and also the technology of photography, especially today's flash systems and wireless triggering so it is easy for me to write about that. I always tell my students to photograph their hobby or something else they are interested in because they stand a better chance of taking great photos with a subject to which they already have a connection. Whether you love archery or zoology, your photos will have a different look to them, hopefully dynamic, because you are inside of that world.

One thing my publisher is very clear on is knowing who the books are geared to, the target audience. This is very helpful to keep in mind when writing so as not to get too esoteric or overly technical in descriptions. Then, you need to write a chapter outline and a detailed Table Of Contents (TOC). I thought this was very strange at first, writing the TOC before you've written the book, but I see the wisdom in it now. The TOC (and accurate page counts for each chapter) becomes your road map and you write to it. This kept me on task and prevented me going off on a tangent for several pages!

Having a target audience, a chapter outline, a TOC, and a small selection of your top photos will give the publisher a great package to consider.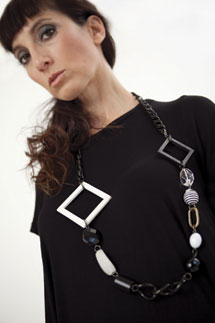 © 2010, Brian McLernon, All Rights Reserved

FEATURED VIDEO