Photo Books: 2009; Great Images & Layouts Make For Great Gifts, Too Page 2
Predators of North America; by Dave Taylor; Boston Mills Press; $29.95; (ISBN-13: 978-1-55046-520-4)
In this book, noted wildlife photographer and author Dave Taylor offers 300 full-color images of North America's predators captured in their natural environments. Broken down by month, the collection includes impressive shots of grizzly and polar bears, cougars, wolves, foxes, alligators, eagles, and owls. The captions provide scientific information on each species which makes this a wonderful visual experience and an educational treat.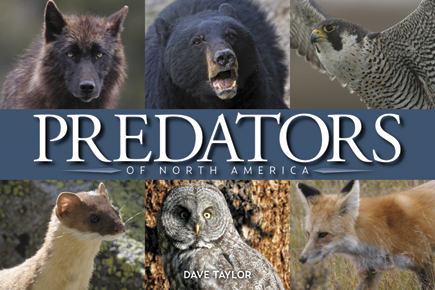 Let It Bleed: The Rolling Stones, Altamont, and the End of the Sixties; by Ethan A. Russell with Gerard Van der Leun; Grand Central Publishing; $35; (ISBN: 978-0-446-53904-3)
A perfect gift for fans of the Rolling Stones, this book features a wonderful collection of 230 black-and-white and color images captured during the famous Let It Bleed tour of 1969. Candid behind-the-scenes shots are blended with images taken during concerts, ranging from huge outdoor events to packed arenas around the country. Together they tell an interesting tale from various points of view that ends with the tragic events at Altamont.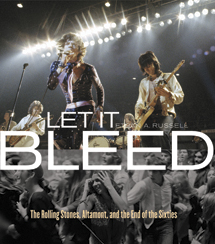 Botanica Magnifica: Portraits of the World's Most Extraordinary Flowers and Plants; photographs by Jonathan Singer, text by W. John Kress and Marc Hachadourian; Abbeville Press; $185; (ISBN: 978-0-7892-1033-3)
Mother Nature is a true artistic genius, crafting the most delicate and amazingly complex creations. Photographer Jonathan Singer reveals the scope of his talent by expertly capturing the beauty of various types of flowers and plants in this collection of 510 highly detailed, crystal-clear images. Presented against stark black backgrounds, the colors and shapes of each specimen nearly leap off the page.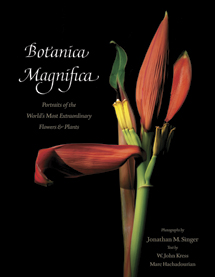 India Exposed: The Subcontinent A-Z; by Clive Limpkin; Abbeville Press; $29.95; (ISBN: 978-0-7892-0994-8)
Join photojournalist Clive Limpkin in this amazing journey of discovery across India. With the aid of a wonderful collection of 200 full-color images, Limpkin reveals an ancient and diverse culture in the process of adapting to the stresses of the modern world. The images are paired with informative essays that educate the reader about the important issues that India is facing and working
to overcome.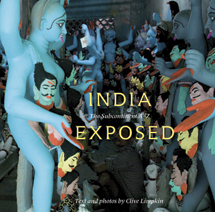 Incredible Stunts! The Chaos, Crashes and Courage of the World's Wildest Stuntmen & Daredevils; photography by Jeffery R. Werner, edited by Bill Graham and Stacey Linh; Greenleaf Book Group, LLC; $19.95; (ISBN: 978-0-9796349-9-4)
To create this book photographer Jeffery R. Werner spent almost three decades traveling the globe in search of adrenaline-pumped stuntmen to document their extreme performances. He earned the nickname "The da Vinci of Daredevil Photography" by risking his own life to capture breathtaking images of fiery crashes, high-flying motorcycles, and other dangerous stunts created for films, TV, and live shows. His mix of high-energy action shots and informative text make this a book to remember.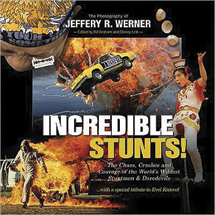 China; edited by Guang Guo, principal photography by Ming Tan; Abbeville Press; $235; (ISBN: 978-0-7892-1017-3)
Presented in an oversized panoramic format, China features 12 gatefolds and 238 beautifully-crafted full-color images that are certain to take your breath away. It takes a book of this magnitude to even attempt to capture the natural and cultural wonders of this land. Journey from the Forbidden City to the Great Wall, see the First Qin Emperor's terra-cotta army, and gaze in awe at enormous statues of the Buddha expertly carved out of the mountainside.
Visions of America: Photographing Democracy; by Joseph Sohm, foreword by Paul Theroux; Visions of America, LLC; $60; (ISBN-13: 978-0-9707957-1-7)
Visions of America is the product of a 30-year cross-country quest embarked upon by acclaimed photographer and author Joseph Sohm. His epic journey of understanding produced a stunning collection of 1300 images with the best being selected for this book. From small towns to big cities and all points in between, Sohm expertly captured heartwarming images that reveal the beauty and diversity of America in the landscape and in her people.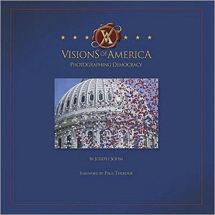 Yoknapatawpha, Images and Voices: A Photographic Study of Faulkner's County; by George G. Stewart, foreword by Robert W. Hamblin; The University of South Carolina Press; $49.95; (ISBN: 978-1-57003-841-9)
William Faulkner's carefully chosen words painted vivid and highly emotional pictures in photographer George G. Stewart's mind, which he expertly transformed into this collection of 84 black-and-white images. Using special photographic techniques and choosing settings that evoked the tone of Faulkner's classic text, he brought the mythical county of Yoknapatawpha, Mississippi, to life for the reader to explore. It's an interesting journey through the landscape of the Old South and one that I'm sure you will enjoy.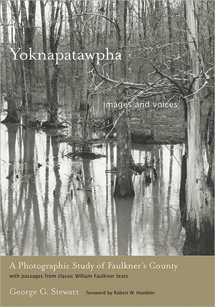 Adirondack Moments; by James Kraus; Firefly Books; $29.95; (ISBN-13: 978-1-55407-466-2)
Safely tucked away in northern New York State is a six million acre treasure trove of natural beauty, the Adirondack Park. Noted photographer and author James Kraus calls this wondrous place home and he's spent countless hours exploring the diverse landscape, capturing vivid images of black bears, bald eagles, beavers, coyotes, trout, and other wildlife. His images show that he has forged a deep and lasting bond with the land as well as a real understanding of its spirit. The images are paired with informative captions and brief essays that bring it all into sharp focus and fill you with the desire to explore the Adirondack Park on your own.
Hearst's San Simeon: The Gardens and the Land; by Victoria Kastner, photography by Victoria Garagliano; Abrams; $50; (ISBN: 978-0-8109-7290-2)
Hearst Castle in San Simeon is a true California icon celebrated for its tranquil beauty and classic architecture. The product of a collaboration between newspaper publisher William Randolph Hearst and architect Julia Morgan, the project began in 1919 and was completed in '47. The estate, known as La Cuesta Encantada, has been a state park for 50 years, allowing flocks of delighted tourists to enjoy the formal terraces, lush gardens, and magnificent view. Author Victoria Kastner and photographer Victoria Garagliano have done of wonderful job of capturing the history and soul of Hearst Castle in this collection of 250 images accompanied by well-written text that brings the castle's past back to life.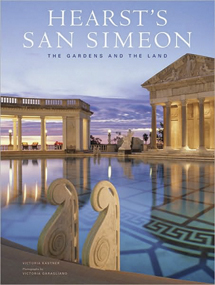 Galapagos: Preserving Darwin's Legacy; by Tui de Roy, foreword by Sarah Darwin; Firefly Books; $49.95; (ISBN: 978-1-55407-484-6)
The year 2009 marks the 50th anniversary of the creation of the Galapagos National Park and the International Charles Darwin Foundation. This beautiful book is the official publication created to celebrate this historic event and to inform the public of the serious issues of conservation that impact the park.
World renowned, award-winning photographer and author Tui de Roy provides a breathtaking selection of images that highlight the diversity of wildlife, from lumbering giant tortoises to curious iguanas and playful sea lions to name just a few of the strange and wonderful creatures to be found in this most remarkable place.
Slow: Life in a Tuscan Town; photographs and text by Douglas Gayeton, introduction by Alice
Waters; Welcome Books; $50; (ISBN: 978-1-59962-072-5)
In this lovely book, award-winning experimental multimedia artist Douglas Gayeton embarks upon a personal journey of discovery through the lush landscape of Tuscany. His goal was to travel from each town and farm to document the Tuscan way of life and deep connection with nature. Gayeton's collection of candid sepia-toned images and heartfelt text bring this adventure to life in a manner that makes you yearn to follow in his footsteps.