Perfect a Portrait in Just 60 Seconds with These Easy Photoshop Tricks (VIDEO)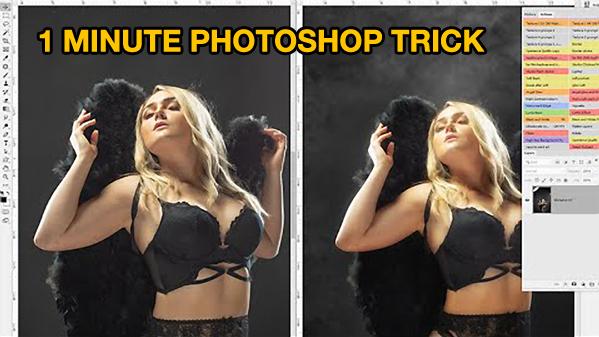 Regardless of the type of photography you enjoy most, it's a good bet you'd rather be out shooting than sitting behind a computer editing your work. And it's an even better bet that the video below will save you more processing time than any other tutorial you've watched recently.
In this case were talking about editing portrait images, and you'll learn a 60-second "finishing" technique that takes an already nice image to the next level. Instructor Mark Cleghorn of The Photographer Academy demonstrates a lighting-fast process for adding texture, subtle styling, and a soft glow to a "black angel portrait" that most of us would consider good to go.
Even though Cleghorn's technique only takes a minute to accomplish, he covers a lot of ground in the 18-minute tutorial. So we recommend grabbing some paper and a pen to take notes for future reference.
Cleghorn's approach involves several Photoshop tools, including the Lasso Tool, Subject Selection Tool, and Dodge Tool. And you'll see how each one can be used quickly and effectively to really improve an image. Best yet, you can take advantage of these tips when editing all sorts of photos.
The video also demonstrates how to accomplish a variety of important tasks, like adding to a selection, duplicating and flattening layers, adding a Gaussian Blur, and much more. And it's remarkable how quickly you can put this method to use.
There's far more to see on The Photographer Academy YouTube channel, so be sure and take a look. And we think you'll also want to check out another tutorial we posted recently, demonstrating how to use Photoshop to give your portraits a professional look.

FEATURED VIDEO