Panasonic Lumix DMC-CM1 Smartphone with 20MP, 1-inch Sensor and 4K Video Coming to U.S.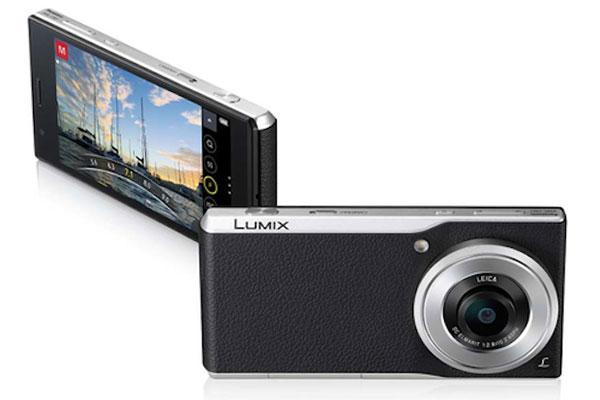 It was the talk of the photokina show last year but it wasn't available in the United States…until now. Panasonic has just announced that the Lumix DMC-CM1 smartphone with its photography-friendly, 20-megapixel, 1-inch image sensor and 4K video capabilities is coming to the U.S.
The CM1, which runs the Android operating system and has unlocked, GSM smartphone functionality, will be available at shop.Panasonic.com and authorized Panasonic Lumix retailers.
The Panasonic CM1 is the only smartphone in the world to employ a 1-inch, MOS sensor, which is equivalent to what you'd find in some premium compact cameras, such as the Sony RX100 III.
The larger sensor should let the Panasonic CM1 shoot crisper photos in low light at higher ISOs. Previously, smartphone cameras with their pinkie finger-sized imaging chips have struggled to capture high quality images in low light. The CM1, which had been available overseas previously, will ship with Android 4.4 KitKat.
The Panasonic CM1 is also designed more like a traditional digital camera than most smartphones. The ring on the CM1's lens barrel allows control over aperture, shutter speed, ISO and the selection of a Creative Control filter. Focusing is available with MF assist or Focus Peaking function while viewing the live image. A 4.7-inch, 6220k-dot rear screen is designed to offer high resolution playback and while viewing recording.
And many photographers will be drooling over the fact that the Panasonic Lumix DMC-CM1 can also shoot Raw images.
In addition to 1920x1080 full HD video recording (30p), the Lumix DMC-CM1 is capable of 3840 x 2160 4K video recording (15p), which is approximately 4x higher resolution than conventional full HD. To take advantage of this 4K video recording capability, two special applications "4K Pre-Burst" and "4K Photo" are available on the LUMIX DMC-CM1. Here's how Panasonic explains those options:
"'4K Pre-Burst' lets users capture a fleeting photo opportunity such as fast-moving children or pets clearly by automatically recording approx. 45 frames right before/after the shutter release. Users can then choose the best picture to save. The '4K PhotoCapture' allows cropping a still picture out of the recorded 4K video which has the same high resolution as an 8-megapixel still taken in the traditional way."
The pocket-sized Panasonic Lumix CM1 will sell for $999.99.

FEATURED VIDEO