How Does an $800 Smartphone Compare to a $5000 Sony Mirrorless Camera for Photography?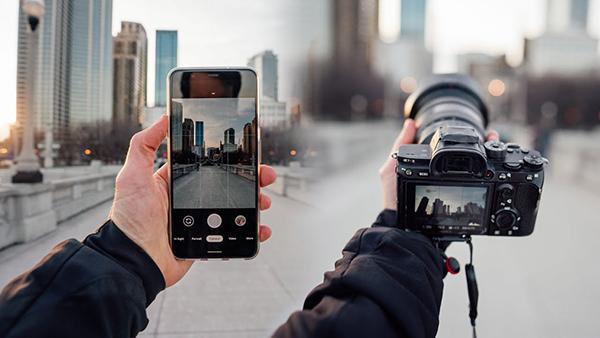 Smartphones have gotten really good at shooting photos but how good? In the below video, photographer Pierre T. Lambert pits an $800 Google Pixel 4 smartphone against his trusty $5000 Sony A7R III & 16-35mm f/2.8 lens combo in a series of photo challenges.
"I'm going to take the same photos with both cameras and you're going to have to tell me which one was shot with the phone and which one was shot with the camera," Lambert says. "I will reveal everything at the end, and I think it's going to be a fun game, especially since we're in 2019 going into 2020 and I think that phones are getting to be really, seriously good. Last year I tested the night modes, and today we're going to be doing a little bit of sunset."
So, without further ado, check out Lambert's head-to-head test of the Google Pixel 4, which has 12.2MP camera based around a tiny 1/2.55-inch imaging chip, vs. the award-winning Sony A7R III, which is fitted with a 42.2MP full frame image sensor. See if you can tell which device shot which image and let us know how many you got right.
You should also watch Lambert's earlier video where he compares the Google Pixel's night mode vs the low-lighting shooting capabilities of the Sony A7R III. And, of course, visit his channel for more great photography content.