Nikon Issues Another Service Advisory for D750 DSLR, This Time to Service Malfunctioning Shutters
The poor Nikon D750 just can't catch a break. Nikon issued another service advisory for the semi-pro, full frame DSLR today, noting that some of the cameras may have malfunctioning shutters that can affect image quality.
"It has come to our attention that the shutter in some Nikon D750 Digital SLR cameras manufactured in October and November of 2014 may not function properly sometimes resulting in a shading of a portion of images taken with the D750 camera," the company said in the advisory posted today on the Nikon USA website.
"To correct this issue, Nikon will service these affected D750 cameras free of charge as indicated below. For those who have already purchased a D750 and would like to have their camera serviced to correct this issue, Nikon service centers will service cameras as indicated below. We sincerely apologize for any inconvenience this issue may have caused."
To see whether your D750 DSLR might be affected by this issue, Nikon is offering a way to check your camera's serial number on their website in the advisory. (However, at the time of this story, the serial number web check tool did not seem to be working.)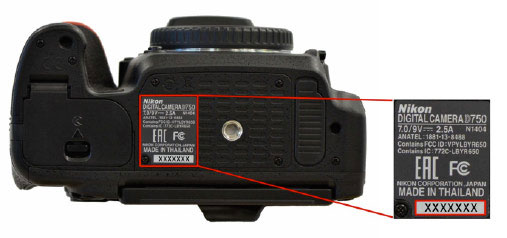 This is not the first time the Nikon D750 has been hit with a service notice. In January of this year, Nikon issued an advisory on the camera in the wake of complaints from some photographers that the DSLR produces a dark shadowy band in images with lens flare.
That Nikon service advisory also included a way for photographers to check serial numbers for D750s that might be affected by the problem. It was unclear whether the malfunctioning shutter issue from the current notice is related to the banding issue that surfaced last year.

FEATURED VIDEO