Nikon Intros D850 DSLR Filmmaker's Kit for Making the Most of the Camera's Video Capabilities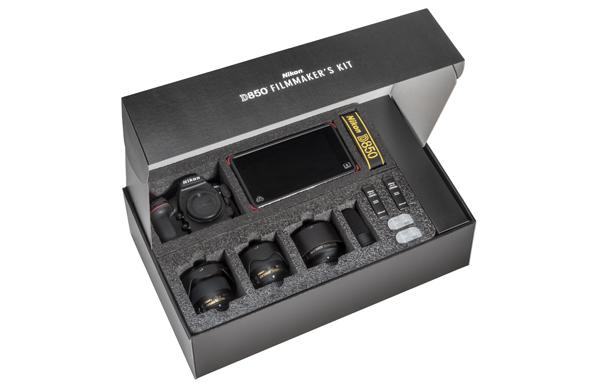 The Nikon D850 full-frame DSLR is a powerful tool for videographers, and this morning Nikon introduced a custom bundle designed to help users take advantage of the camera's extensive video capabilities. This new Nikon D850 Filmmaker's Kit includes the camera, some great Nikkor glass, and other essentials for video creation.
Along with the Nikon 45.7MP D850 DSLR, the kit comes with three fast prime lenses, including the AF-S Nikkor 20mm f/1.8G ED lens, the AF-S Nikkor 85mm f/1.8G lens, and the AF-S Nikkor 35mm f/1.8G ED lens.

The Nikon D850 Filmmaker's Kit also contains an external 4K Ninja Flame External Recorder/Monitor with accessories, the ME-W1 Wireless Microphone, an extra EN-EL 15A battery, and the ME-1 Stereo Microphone. Also included are custom foam inserts for protecting the gear when carried in a hard case (sold separately).
The Nikon D850 Filmmaker's Kit goes on sale at the end of this month for $5,499.95. You can read more details on Nikon's website, and be sure to look at our review of the powerful Nikon D850 DSLR.